45 percent of customers say they're more likely to visit businesses that respond to their reviews
Online Reviews Survey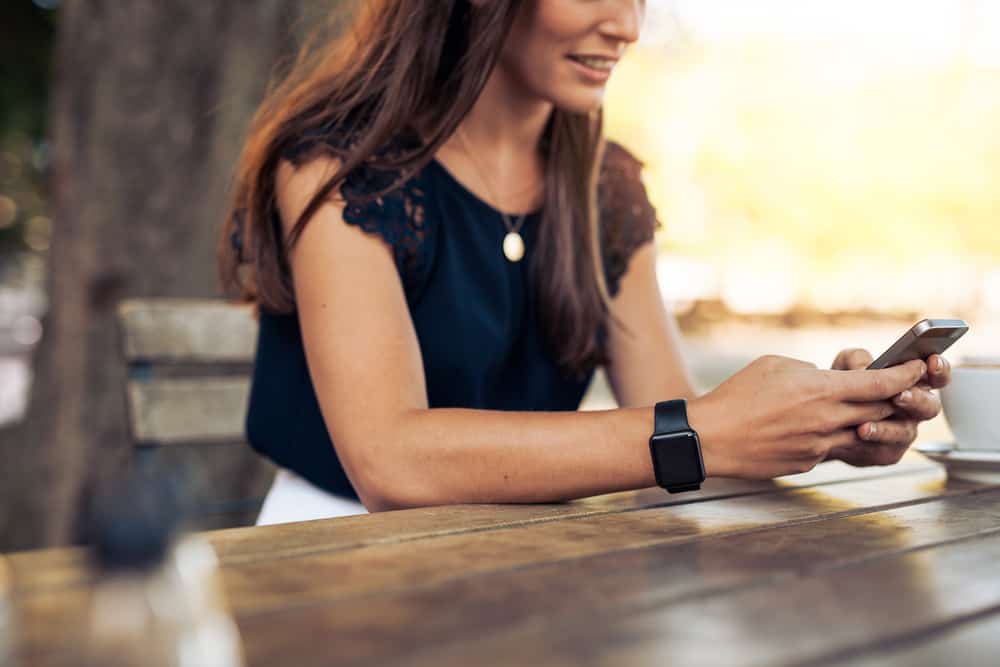 Understanding and embracing the evolution of mobile technology can give a business a significant advantage. When it comes to online presence, volume and velocity of reviews, ranking on search engines, and most importantly, ranking based on scores and popularity on review websites, it is clear that mobile reviews are where the action is at.
Providing your customers the means to engage with your business via mobile is no longer optional; in fact, it is essential.
A recent survey put Facebook as the most popular website for mobile engagement as far as reviews are concerned. While only 15 percent of the total number of reviewers using websites such as Yelp, Foursquare, OpenTable and TripAdvisor actually submit their review on the spot, this is a trend that keeps growing, and everything suggests that every business should do everything in their power to position themselves as a leader for their particular segment when it comes to mobile customer feedback.
Let's explore a few tips to make sure you are doing everything in your power to engage your customers in this arena.
Facebook Offers a Unique Forum
Facebook Business Manager offers several avenues to enable you to engage with your customer. For example: you could incite mobile engagement by running trivia activities via Facebook post in the hope of getting your customers to like your page, and consequently increase the possibility of receiving an on-the-spot review.
(Check out: "The Guide to Facebook Business Page Reviews")
It is important to note that Facebook does not appear to currently have specific language regarding the direct solicitation of reviews from your customers. Given that no penalties currently exist, you could potentially explore engaging your most loyal customers to review your business during their visit. If you choose to take this path be gracious, selective and try your best not to be intrusive.
Asking for a review should be based on a long-standing relationship and should be done with the highest levels of diplomacy and the greatest amount of appreciation.
Use Collateral To Engage Yelpers
Yelp does have specific rules regarding the solicitation of reviews, and they are strict enforcers. For this reason, directly asking your customers for a review, even if you indicate that you would appreciate their candid and unbiased opinion, puts your business at risk.
To best engage your customers and point them to Yelp, you can count on a variety of branded collateral created by Yelp specifically to prompt engagement: window stickers, signs, and digital badges.
Another way to highlight your positive reviews while reminding your customers of your Yelp presence is to incorporate a feed of positive Yelp reviews to flatscreen presentation monitors in the waiting area. You can contextualize five-star Yelp reviews with photos to illustrate products, services, or menu items mentioned in the review.
This type of messaging reinforces your brand and business reputation while introducing your customers to specifics of your offering that may not be fully conveyed by menu descriptions or brochures.
Invite Customers to Check In with Foursquare
The invitation to check in can be accompanied by a token of appreciation such as a small discount or VIP status. Additionally, well-trained servers might suggest their own recommendations regarding favorite dishes while urging guests to check customer tips in Foursquare to become familiar with other popular dishes.
Once a customer has initiated a check-in, the possibility of a review or tip increases exponentially. The important part is to get the ball rolling and point your customer toward the review website.
Because mobile reviews have the advantage of coming from a fresh memory, they are often rich as far as details, and highly accurate. When managing your online reputation, you should take this into account as you weigh the value of onsite mobile feedback versus reviews entered post-experience using a computer or tablet at home. It may be only 15 percent of your total reviews but their value in terms of accuracy and engagement is very high and should not be underestimated. Expect the percentage of mobile reviews to continue to rise, and be ready to catch the wave.