Online reviews heavily influence purchase decisions, but not every review is real. Fake reviews can affect businesses of all types and sizes.
Where do these fake reviews come from? Here are some common sources:
Service providers or vendors

that sell both positive and negative reviews, such as what you'll find when you're in the market to

buy Google reviews

Business owners and marketers

who generate their own fake reviews to attract customers, including fake negative reviews of their competitors

Former employees

who post negative reviews of their employees in retaliation for being fired or laid off

Friends, family, and employees

who write positive reviews on behalf of a business they're closely associated with

Customers

who write negative reviews in order to get a refund, a discount, or some other benefit
How Can You Tell if Reviews are Fake?
Several review websites have a system or filter in place to automatically detect fake online reviews. However, business owners and consumers alike can help address the problem by learning how to spot and report fake reviews with some best practices.
(Image credit: The Conversation)
Here's how to spot a fake online review:
Check the Reviewer's Profile
One way to determine the authenticity of a review is to check who wrote it. Take the time to verify information from the reviewer's Facebook, Twitter, or review website profile (if available). 
Keep an eye on their location, account creation date, review activity, work information, and social accounts. Does the profile look like it belongs to a real person? If the answer is no, you probably want to plant a red flag on the review. 
Look for Specifics
Another fake review indicator can be the lack of details provided in the text. 
If the reviewer doesn't make use of specific examples, doesn't seem to be very knowledgeable about the product or service, and doesn't say how they used it or what the actual customer experience was like — the review could be fake. 
Watch Out for Repeat Brand Mentions
If the review sounds like a press release or ad copy written by a marketer, it probably is. Look out for unnatural or repeat mentions of a brand, product name, or product model: "I highly recommend the stainless steel Toshiba EM131A5C-BS with Smart Sensor and Easy Clean Interior." 
It's also useful to identify reviewers who comment on several products in one category. For example, if a person wrote reviews of a dozen microwaves within a short timespan, the reviews are likely paid for by a service provider or business. 
Check the Wording
When trying to spot a fake review, look for words and phrases that an average person wouldn't use. 
For example, if you're reading a review of a modem and you see "explosive speed" or "robust wireless data transmission," the review is probably not genuine. Consumers don't talk this way, no matter how much they love a product.
Be Wary of Black and White
Internet users have strong opinions. However, reviews that sound too good or too negative to be true should give you a reason to doubt their authenticity. 
Real reviews often reflect customer experiences that are neither black nor white. People who had a negative experience could still leave good feedback about a certain aspect of their experience, while those with a positive experience can point out where there is room for improvement.
Contact the Review Website
If you suspect a review is fake, be sure to reach out to the administrators or support staff of the review site to prompt a more detailed investigation. If the review is indeed fake, it can successfully be taken off your business's profile or listing.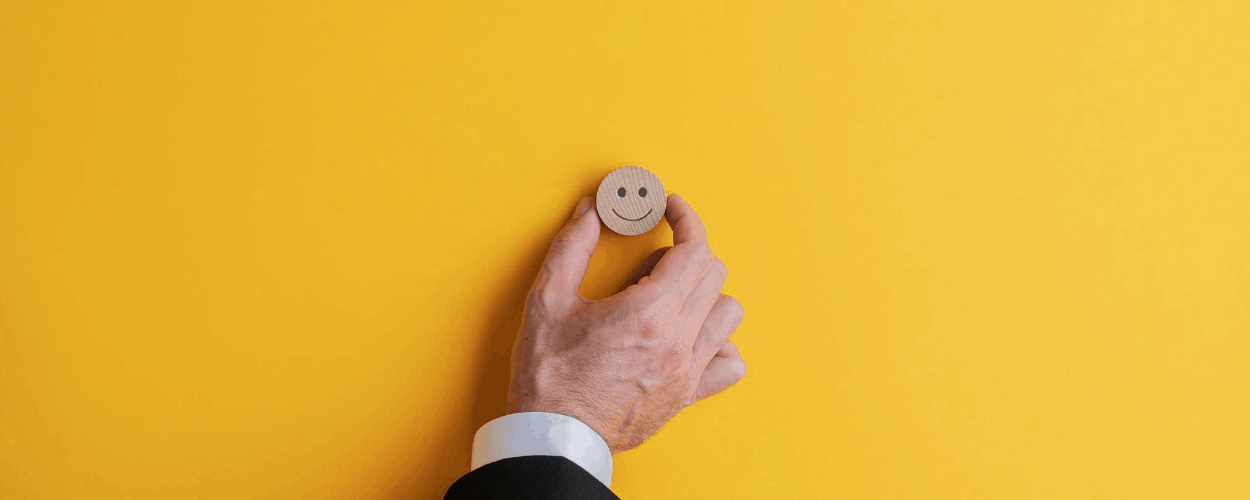 Is It Illegal to Write a Fake Review?
Fake online reviews are a violation of the terms of service of all business review sites. This means that any attempt to manipulate your business reputation — or harm that of your competitors — through fake reviews can result in legal action against you. 
Providing customers with incentives to write reviews of your business can also have repercussions. According to the "Guides Concerning the Use of Endorsements and Testimonials in Advertising" by the Federal Trade Commission (FTC), reviews are considered endorsements. 
If there is a form of incentive or compensation or close relationship between an individual giving an endorsement and a business receiving it, this should be made explicit. The FTC also considers it illegal to incentivize reviews even if there's no requirement that the review be positive. According to the guides:
Advertisers (companies) and endorsers (customers who provide endorsements) may be liable for false or unsubstantiated claims made in an endorsement, or for failure to disclose material connections between the advertiser and endorsers.
Simply put: asking for reviews doesn't mean you should reward customers who write them.
The Consequences of Faking Your Reviews
Some businesses write fake reviews to improve their reputation and drum up business. 
Often referred to as review "astroturfing," this is the practice of preparing or disseminating a fake review that a reasonable consumer would believe to be a neutral, third-party testimonial.
Not only does astroturfing violate the trust that consumers place on reviews. It also destroys the credibility that other businesses have worked so hard to build. The following can also happen to you and your brand if you're caught posting fake reviews.  
Your Business Listing May Get Suspended
Online review sites like Yelp, Google, and Tripadvisor have systems in place for spotting reviews written by someone hired or paid by a business. 
Fake online reviews can also result in your business listing or page being banned or suspended. This, in turn, can lead to a dip in your search rankings.
You Don't Meet Customer Expectations
Companies posting fake reviews often run the risk of disappointing their own customers. 
Most of the time, their offerings don't match the fabricated glowing reviews that customers find online. If the actual experience doesn't match the brand promise, those customers won't return. 
It's also highly likely that consumers will regard a business's listing with mistrust when they see consumer alerts or similar notifications slapped across it.
You May Get Sued or Fined
The FTC, along with consumer advocacy groups and organizations, are known to crack down on companies posting fake reviews. 
Here are some recent examples:
With the risk of incurring legal costs, damages, and hefty fines, fake online reviews are potentially a very expensive mistake to make. Getting caught also generates a ton of bad publicity, blemishing your business reputation forever.
Get Authentic Reviews and Feedback
Instead of resorting to fake reviews to improve your search rankings and attract new customers, it's important to develop a strategy for earning authentic reviews and candid customer feedback. Learning how to spot a fake online review also promotes a healthy online reputation.  
This type of outreach benefits your business in the long run, minus the risks and consequences inherent in fake reviews. Proactively asking for reviews strengthens your customer relationships and connects your business to the voices that matter the most.