Mastering the art of managing your online reputation is a crucial part of your brand's success. With it, any company can see improvements in customer acquisition efforts and ongoing customer retention strategies. As you and your reputation management team begin to shape the company's online reputation, keep these best practices in mind.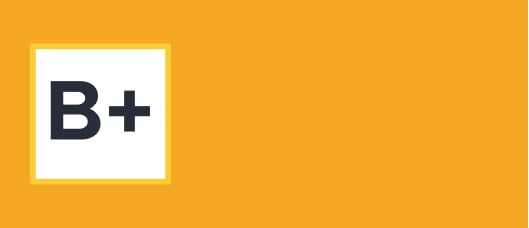 Find out your brand's online reputation score
Take the guesswork out of your strategy. Instantly generate your brand's online Reputation Scorecard, complete with review highlights, ratings, keyword trends and more.
Managing Your Online Reputation Tip 1: Optimize Your Listings
The first place that most consumers will find you is through search, specifically your most prominent online listings such as your Google My Business profile.
Ensuring that these listings have updated information including hours, contact number, and current address are crucial to your online reputation. Even something inaccurate as your phone number tells the consumer that their money can be better spent elsewhere.
It's also worth using a local search rank checker to see how you fare against the competition. If there's a local rival that is gathering better customers, use a local listing management tool to see why they're attracting consumers and what you can do to better attract and retain consumers.
Managing Your Online Reputation Tip 2: Engage on Social Media
There is such a thing as social media reputation management and it goes hand in hand with your general community management practices.
Aside from using your social media feeds to promote the company and its offerings, your team should also keep an eye out for conversations about the brand. Answer questions that users bring up when they mention you, steer them towards content that provides additional context if they have an early interest in your offerings, or simply thank people if they mention their experience at one of your locations.
These actions can elevate your social media presence above competitors. It shows consumers that there are real people behind each account and it shows that you are willing to engage with people on multiple platforms. This makes the brand more approachable online and reduces consumer friction.
Managing Your Online Reputation Tip 3: Implement an Online Review Strategy
Simply put, online reviews are the social proof that consumers need before they make a purchase decision. For them, the words of a customer carry more weight than any marketing copy. As a brand, you can use this knowledge to your advantage, especially as you gather more reviews.
With a tool like Amplify, any company can easily show off their best reviews with numerous review widgets that are placed in prominent parts of your website. Those utilizing Hootsuite reputation management practices can also utilize social media to help show off specific reviews.
In short, make it easy for people to find the reviews they need to finalize their purchase decision. This process not only reduces friction, but it tells a customer that you're not afraid to show off the experiences of other consumers with your brand.
Your team should also have a plan when it comes to asking for reviews. Customer reviews data shows 77.6% of consumers need to see at least 7 comments before they believe that there is a trend. Showing multiple positive reviews of your brand works in the same way, and you'll need to create a plan that effectively reaches out to consumers for their feedback after they leave one of your locations.
When you do get feedback, it's important to also respond. Learning how to respond to negative reviews and looking at positive review response examples can help you and your team get a better idea of how to respond to varying sentiments. In the long run, learning how to respond to reviews can help you retain consumers and even convince those who had a bad experience to return for a second chance.
Conclusion
Keeping these core 3 tips in mind can make managing your online reputation easy to do. In the long run, these tips also ensure that you and your growing team always know where to pivot if the brand's digital reputation falls under certain benchmarks. In time, these best practices will be second nature, and your company will continue to flourish thanks to a steadily improving online reputation.