The concept of social proof demonstrates that consumers are influenced by other people more than they realize or are willing to admit.
What is Social Proof?
First coined by Robert Cialdini in his psychology book Influence, social proof — sometimes called informational social influence — is often described as a psychological and social phenomenon in which people assume the actions of others in order to best reflect what is considered correct behavior for any given situation.
Traditionally, people turn to a variety of useful sources as social proof. These include:
Credible experts

Thought leaders

Celebrities and influencers

Family and friends

The wisdom of the crowd
All these sources, in one situation or another, can influence people's decisions on how to behave. Even canned laughter used in TV shows serves as social proof: studio executives use it to effectively increase the perceived "funniness" of a show.
Online Reviews as Social Proof
In today's social media age, online reviews have emerged as one of the most potent forms of social proof.
Diners rarely visit a restaurant without first checking Yelp. Travelers seldom book a room without first going to Tripadvisor. Shoppers rarely buy anything without first reading what previous verified buyers had to say on Amazon or Google.
In short: reviews are social proof in action. They have a significant effect on consumers' research process, guiding shopping decisions and behavior and even impacting overall brand perceptions.
Reviews Guide Purchase Behavior
According to customer reviews research:
94% of consumers say an online review has convinced them to avoid a business.

92% use reviews to guide most of their ordinary purchasing decisions.

62% of consumers age 18 to 34 trust a brand because of good reviews and ratings.
Negative reviews and low ratings drive customers away. Meanwhile, people take positive reviews and high ratings as social proof that a product or service is worth the purchase. "This has great reviews, so I'm buying it."
Reviews Shape Consumer Perception and Brand Reputation
More than convincing people what is worth buying versus what isn't, reviews also serve as social proof for determining what to think about a certain business, product, or service.
According to Cornell research, the average rating for a hotel with 11 to 20 reviews is 3.5 out of 5 stars, with "terrible" reviews (with a rating of 1 star) at close to 12%. But as a hotel sees 101 reviews or more, its average star rating increases to 3.9. 
It seems the pattern is that the more reviews you have, the more likely it is that your business will have higher ratings.
So apart from providing social proof for customers looking to make a purchase decision, reviews also provide social proof for how people perceive and what they should say about a given product or service.
For example, a customer's opinion about a Tripadvisor-listed restaurant with 200 reviews and an average rating of 4.5 stars is therefore less likely to go against the grain and differ from those who shared positive feedback. "This has great reviews, so I'm going to say the same about it."
How Brands Can Harness Social Proof in Reviews
Marketers are learning to leverage online reviews to provide compelling social proof and foster shopper confidence. Here are some of the ways you can leverage reviews of your business.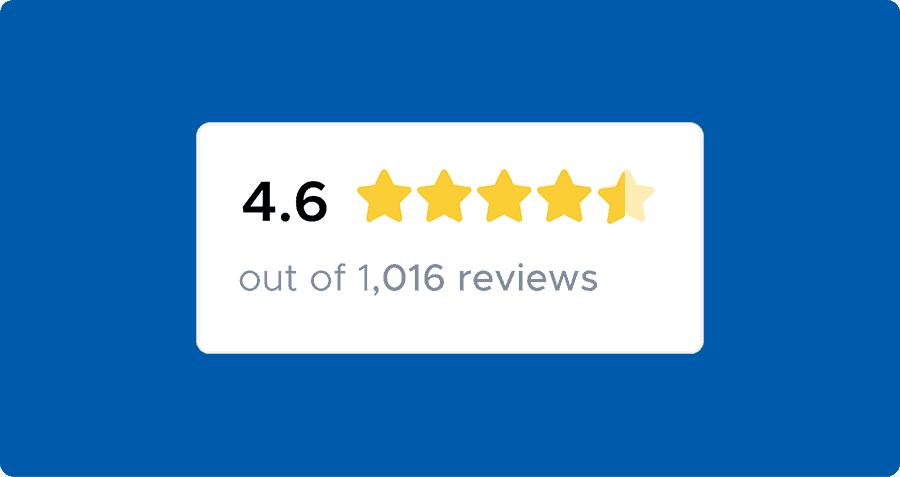 Use Review Widgets and Customer Testimonials on Your Website
Remember: when choosing a business, 94% of consumers rely on online reviews.
Adding them to your website through the use of a review widget suite like Amplify can help you inspire confidence in website visitors. With review widgets, you can embed reviews directly from third-party sources. 
Here's an example of how a review widget transforms the voice of the customer into powerful social proof:
You can also expand on these efforts by using your best reviews as customer testimonials. Once you identify a few customers who are happy with their experiences, you can reach out to see if they are willing to be featured in a testimonial or case study. 
At ReviewTrackers, we have an entire section dedicated to customer success stories, where we share both testimonials and case studies. Having a section like this on your website, where it's visible in your main site navigation, is a powerful way to showcase social proof.
Use Google Review Stickers
The Google My Business Marketing Kit lets you create, download, and print personalized Google review stickers and marketing materials and turn your reviews and business information into ready-to-use social posts, stickers, posters, and more.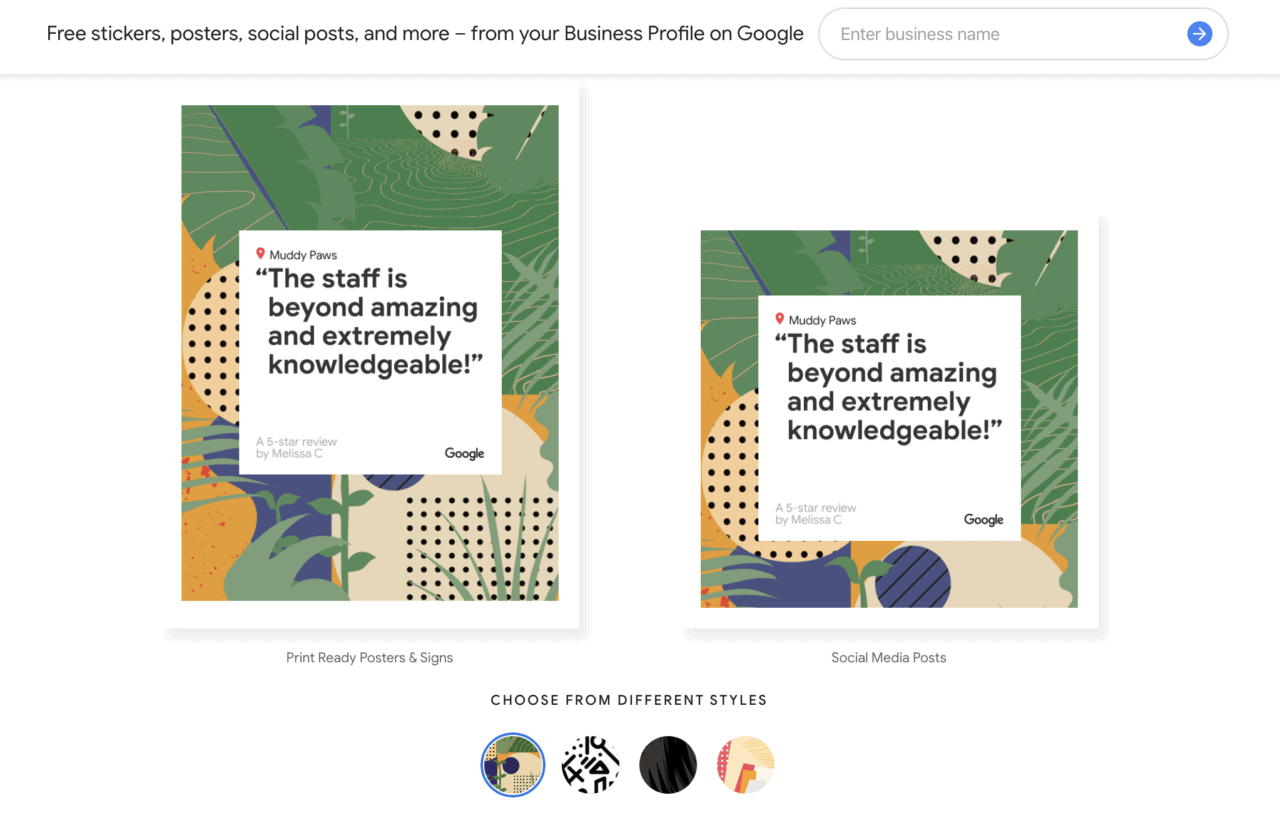 The messaging in these materials centers around promoting your business using customer testimonials, or requesting customers to find your business on Google and share their photos and reviews on the site. It's definitely a great example of harnessing reviews as a form of social proof for your potential customers to see.
Be a Master at Responding to Reviews 
If customers took the time to present social proof for other potential customers to see, expressing your gratitude is the very least you can do. It's so important for your business to learn how to respond to negative reviews as well as positive feedback. 
Also, be sure to reinforce the things that customers loved the most about their experience. For example: in your response, explain that the delicious red velvet cupcakes they loved so much are actually homemade. Let customers in on how you grow your own rocket lettuce. Tell them that others have also commented on the amazing views from the cliffside swimming pool.
Don't forget to respond in a reasonable amount of time: 7 days or less is the ideal time frame to start with. Customers who are vocal online can influence other consumers' attitudes, beliefs, and behaviors. 
While there is no way to control what people say about your business (online or offline), you do have the power to change the conversation and leverage the kind of social proof where the positive opinions of your happiest customers are accounted for. 
Final Thoughts
Online reviews are social proof in action, helping guide consumers' purchase behavior as well as shape your brand reputation. By managing and incorporating reviews as part of your overall marketing strategy, you can provide essential social proof, earn the trust of potential and existing customers, and place your company front and center the next time they make a purchase decision.