Amplify is the website review widget suite by online reputation management software ReviewTrackers.
Each Amplify widget displays all or a curated set of online customer reviews on your website, and is designed to inspire shopper confidence and drive conversions.
Why Display Reviews on Your Website?
Using Amplify to display online reviews on your website is a great way to convert your website visitors into customers. For today's top marketers, displaying reviews on their brand or company website is an effective reputation management and word-of-mouth marketing tactic.
After all, prospects visiting your brand website are more likely to convert when they read about the positive experiences your customers have had with your company.
These online reviews statistics show that reviews are a powerful form of social proof that inspires shopper confidence. Using a review widget like Amplify for your website also helps your brand stand out from the competition, while potentially improving your search performance and visibility in search engines.
Can't I Just Copy and Paste Reviews on My Website?
Instead of copying and pasting reviews on your website, which is a tactic that has many disadvantages, using Amplify as a review widget suite lets you take snippets of code to attribute the embedded reviews to their rightful author and original source.
This is the recommended way of promoting or marketing reviews and social proof without potentially harming your search engine optimization (SEO) performance.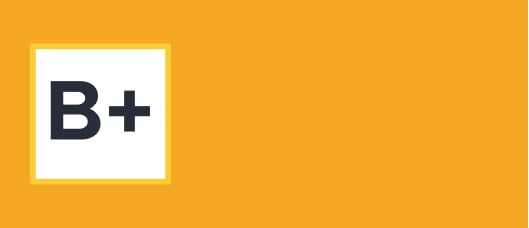 Find out your brand's online reputation score
Take the guesswork out of your strategy. Instantly generate your brand's online Reputation Scorecard, complete with review highlights, ratings, keyword trends and more.
To help brands get the most from their reviews, we designed three widgets within Amplify:
Review Carousel: Show Off Your Highest-Rated Reviews
The Amplify Review Carousel highlights up to 15 of your highest-rated reviews, presented in a carousel format.

We recommend installing the Review Carousel on your home page or on other high-level pages

, such as your About Us page or Products and Services pages.
ReviewTrackers' Amplify lets your team search for specific keywords within reviews and curate them for display so that your website shows off reviews that highlight some of the products and services you offer. 
You can also target a specific demographic audience by highlighting reviews from people within that target demographic.
Each review in the Review Carousel widget includes the following attributes:
Reviewer's name

Their star rating of your business

Review date

Review text (the teaser only shows the first 50 characters)

Review source (where applicable)
The Review Carousel also allows you to include first-party feedback as well as third-party reviews from Google, Facebook, and Tripadvisor. This allows you to show off your best reviews — as well as internal feedback you may have gotten, for example, through a ReviewTrackers Ask Tool email or microsurveys campaign.
Location Review Feed: Boost Your Locations' Visibility
The Location Review Feed showcases all reviews for a single business location.
This provides your website with location-specific review content, which, in turn, can encourage prospects to visit your business locations.
This widget is perfect for adding fresh review content to your website's location pages.
Apart from aiding website visitors with location-specific information, using the Amplify Location Review Feed should also boost your SEO Near Me strategy and help your brand rank for more "long tail" keywords.
For example, as reviewers describe the burger at one of your restaurant locations, your restaurant's location page will start to appear in more "burgers near me" search queries as well as other localized search results.
A key feature of the Location Review Feed is the filter, which visitors can use to see reviews by source, rating, and date. This feature allows your visitors to see the reviews that are most relevant to their decision-making process.
By doing so, you're communicating the most relevant information to prospects at a key point in their customer journey.
Star Snapshot: Showcase Your Brand Reputation
The Star Snapshot shows a real-time overview of your location's aggregate star rating (across all review sites) and the total number of reviews.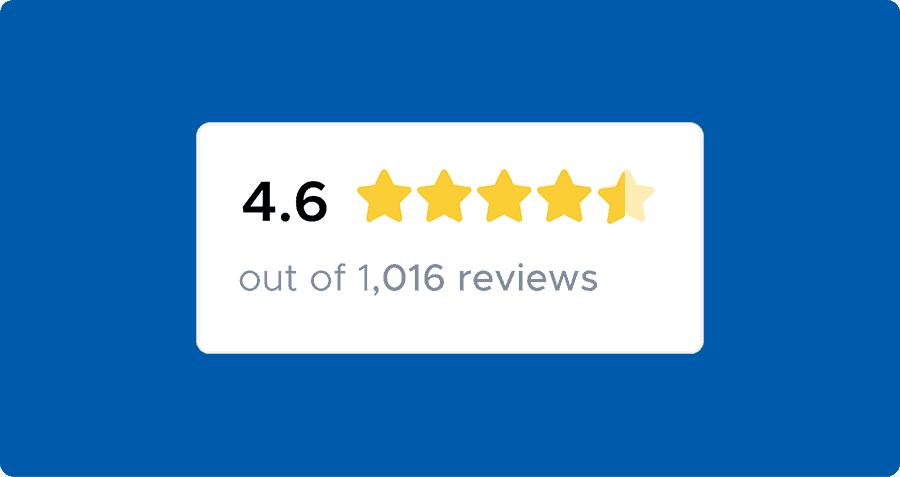 We recommend using the Star Snapshot on important brand-level pages like your homepage, contact form, or landing pages. Think of it as a badge of trust, ensuring that your website visitors see that other consumers trust and value your brand.
Get More from Your Reviews with Amplify
Most brands are sitting on tens of thousands of reviews that they haven't incorporated into their marketing strategy. Amplify, the review widget suite by ReviewTrackers, allows you to optimize your website with fresh, relevant review content, while also ensuring that these reviews are made more accessible to people evaluating your brand.
To see how Amplify works, visit our local SEO software page or sign up for a demo of ReviewTrackers.