Amplify, the new review widget suite from ReviewTrackers, displays all or a curated set of customer reviews on your website to help increase conversions.
Displaying customer reviews and testimonials on a brand website is one of the easiest ways to leverage social proof. Prospects visiting your site are more likely to convert when they read about the positive experience from other customers.
To help brands get the most from their reviews, we designed three widgets within Amplify, which display your reviews at different points in the customer journey. They are:
Maximize Conversions with the Review Carousel
The Review Carousel highlights up to 15 of your highest-rated reviews, which leads to more customer conversions. Putting your best foot forward with your best reviews is important. Research shows that the first five to ten reviews on a site will influence a customer's likelihood to make a purchase.

High star ratings aren't just attractive; they're also what people are looking for when they search for reviews. A survey showed that 80 percent of consumers trust 4-, 4.5-, and 5-star ratings the most.
To get the most conversions, install the Review Carousel on your home page or on other high-level pages

.
Capitalize on specific keywords by choosing reviews that highlight the products or services you offer. You can also target a specific demographic audience by highlighting reviews from people within that target demographic.
Each review in the widget includes the following attributes:
Reviewer's name

Their star rating of your business

Review date

Review text (the teaser only shows the first 50 characters)

Review source (where applicable)
The Review Carousel allows for first-party feedback as well as third-party reviews from Google, Facebook, and TripAdvisor. This allows you to show off your best reviews — even if they were internal feedback your customers left you through a ReviewTrackers customer survey.
Boost Exposure with the Location Review Feed
The Location Review Feed showcases all reviews for a single location and provides your website with fresh content, improved conversions rates, and encouraging information for prospects who are deciding whether or not to visit your business.
With fresh content posted to your location pages, you'll be able to rank for more "long tail" keywords. For example, as reviewers describe the burger at your restaurant, your restaurant's location page will start to appear in more "burgers near me" and other localized search results.
A key feature on the Location Review Feed is the filter, which visitors can use to see reviews by source, rating, and date. This feature allows your visitors to see the reviews that are most relevant to their decision-making process. By doing so, you're communicating the most relevant information to prospects at a key point in their customer journey.
Showcase your Brand-Level Reviews: the Star Snapshot
The Star Snapshot shows a real-time overview of your location's aggregate star rating (across all review sites) and the total number of reviews.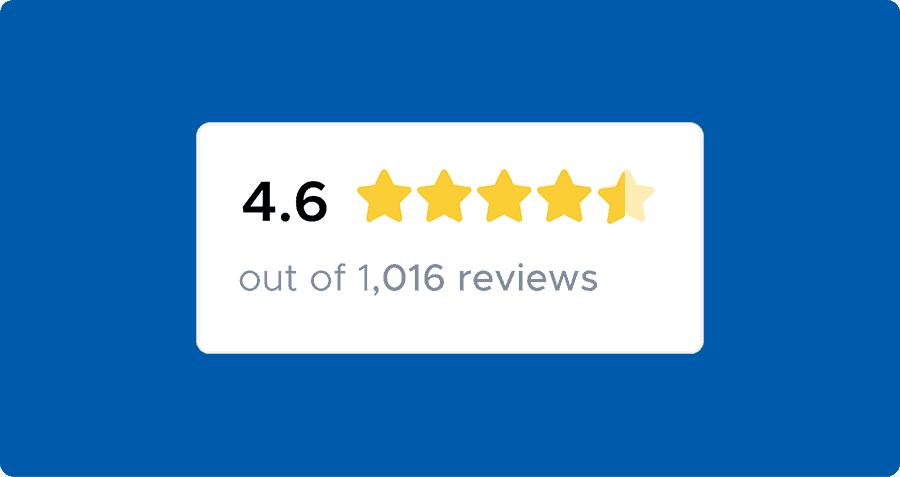 Using this widget on important brand-level pages like your homepage, contact form, or conversion pages ensures that all web visitors see that other consumers trust and value your brand.
Get More from Your Reviews
Most brands are sitting on tens of thousands of reviews that they haven't incorporated into their marketing strategy. Amplify allows you to optimize your site for review-specific SEO and on-site conversion by making your reviews more accessible to people evaluating your brand.
To see how Amplify works, sign up for a demo of ReviewTrackers.