For many companies, word-of-mouth marketing is all about using natural conversations to show off new products or services. The good news is that many people already trust word-of-mouth marketing above traditional advertising strategies.
A study from Convince and Convert revealed that recommendations from friends or family make it more likely for 83% of Americans to purchase a specific product or service.
There are plenty of ways to employ word-of-mouth marketing as you'll see below, but don't forget about how your own customer reviews can be the social proof people need to convert.
Word-of-Mouth Marketing for Food and Drinks
One of the reasons why companies lean towards word-of-mouth marketing is its low cost. When done correctly, the strategy requires a small investment with the potential for a huge return. Even in a digital-first world, some companies still rely on word-of-mouth marketing to gain exposure and conversions.
IHOP Uses Word-of-Mouth Marketing to Spark Fury
For years, IHOP (International House of Pancakes) was known primarily for its pancakes, but the company teased a name change to promote its burgers. The sudden change to IHOB quickly gained attention thanks to social media, which made it a point of conversation at work, drive-time radio, and parties.
As it turns out, IHOP wouldn't change its name to the International House of Burgers, but it got people talking about the brand, raising its awareness and driving hungry diners to its many locations across the country.
The In-N-Out Secret Menu: Word-of-Mouth Marketing, Animal Style
While we're on the subject of restaurants, we might as well talk about In-N-Out, a must-visit destination for those traveling to the west coast and creators of maybe the best word-of-mouth marketing strategy of all time.
The standard menu is simple and cheap, but many people will tell you that the secret menu offers more delectable options. In fact, it's one of the reasons why the restaurant continues to attract so many people. Eventually, the secret menu's popularity prompted the company to reveal it as the Not-So-Secret Menu on its website.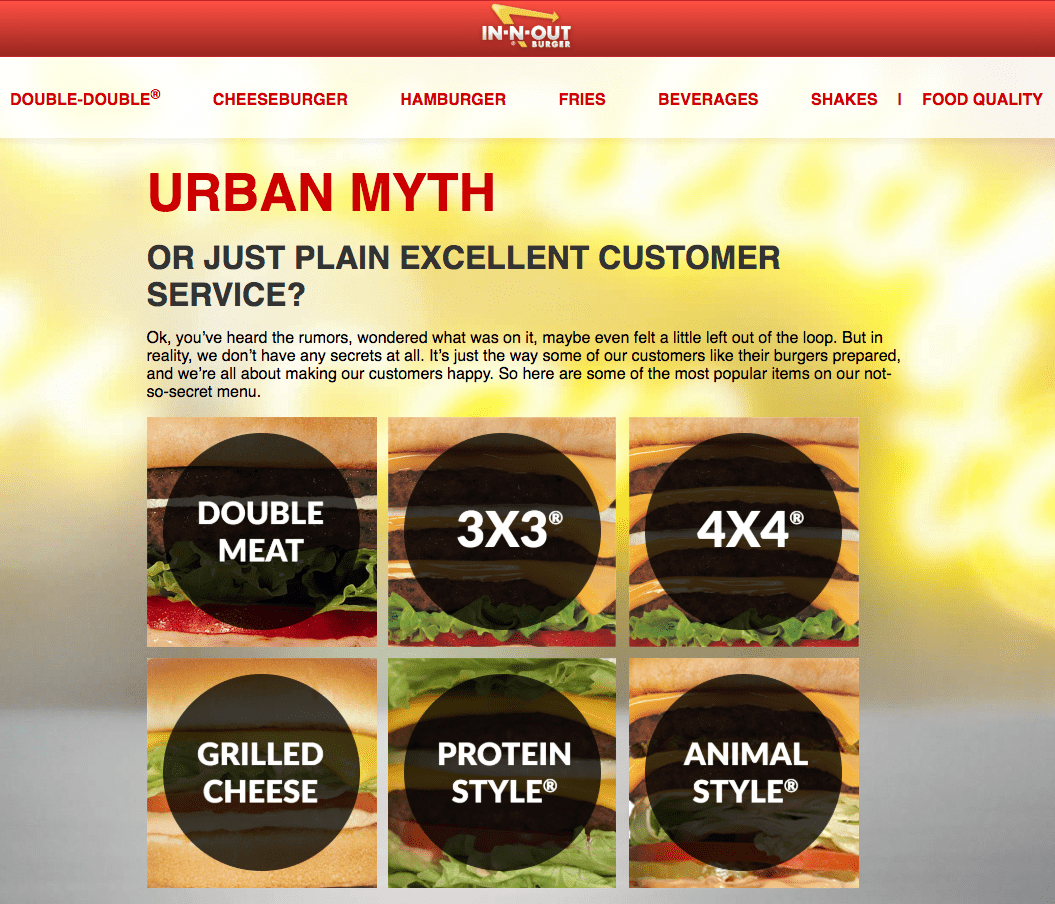 (Image courtesy of In-N-Out Burger)
The Growth of Twitter
Twitter is one of the world's most popular social media platforms, and it's thanks to a surge of word-of-mouth popularity during SXSW 2007.
The company asked event organizers to allow flat-panel displays in the hallways of the convention center because the "hallways were where the action was." By telling people via the screens to text "join sxsw" to a number, Twitter was exposed to a larger user base.
A majority of Twitter users at the time were also at SXSW, which also brought more attention to the then-new platform. In the 13 years since that event, the user base has grown to encompass hundreds of millions of people from around the world.
Tesla's Referral Program
When was the last time you saw an ad for Tesla? Your answer is probably never. The company doesn't spend money on marketing. Instead, it relies on word-of-mouth marketing to spread the word about its popular electric car.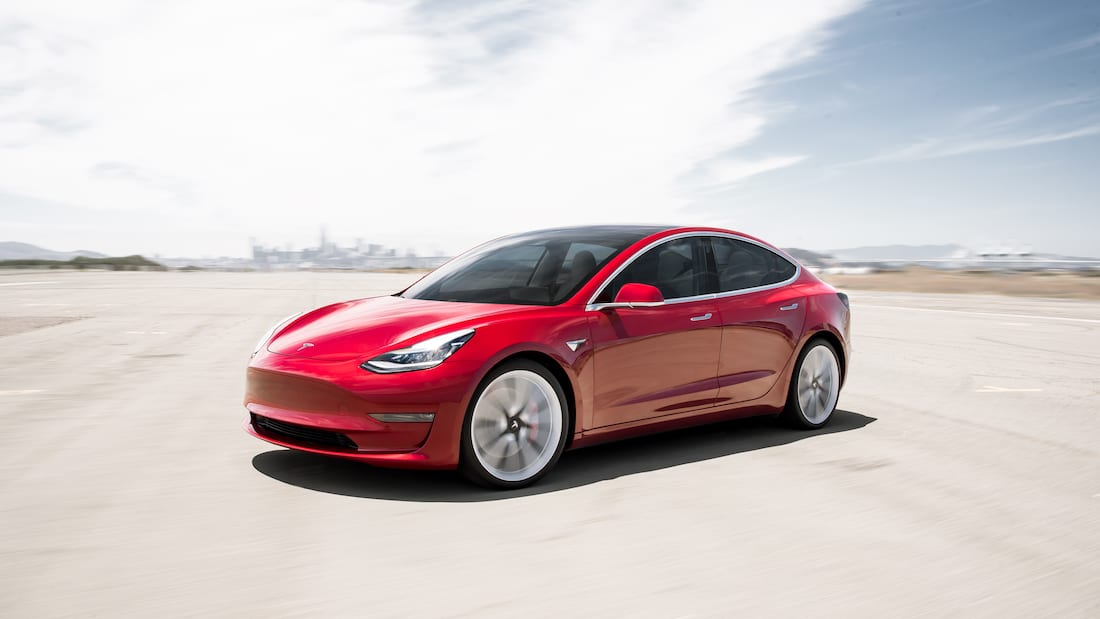 (Image courtesy of Tesla, Inc.)
Specifically, it uses current Tesla owners as ambassadors of the brand and rewards them for qualified referrals. The company's referral program provides a few prizes depending on the referrals brought in. Three referrals will net you early access to the company's Solar Roof project while five referrals will get an invite to a future Tesla unveiling event.
The prizes are attractive, but using and showing off one of the hottest cars in the industry is enough for Tesla owners to spread the word to their friends and family.
Online Reviews: The New Word-of-Mouth Marketing
Even if you don't have a secret menu or referral program, you can still have a word-of-mouth marketing plan with the help of online reviews. According to customer reviews data, over 92% of consumers use reviews to guide their ordinary purchasing decisions. Furthermore, 62% of those in the 18-34 age range place trust in brands because of their online reviews and ratings.
By providing a top-notch service or product, you give people something to write about online. Over time, this will convince others to convert and the process repeats itself. Promoting these reviews at your locations and social media can create a powerful word-of-mouth marketing strategy with your customers doing all of the heavy lifting for you.
The Power of a Word-of-Mouth Marketing Strategy
Word-of-mouth marketing comes in many forms, and they can work for any brand. By using your satisfied customers as your main marketers, you leave it up to them to decide if your business is worth the time and investment. It might not happen in the beginning of your business venture, but by asking for reviews, learning how to respond to negative reviews, and making improvements based on customer feedback, your products and services can be the talk of the town.