Competitive analysis by ReviewTrackers
Reviews aren't about stars. They're about data.
With ReviewTrackers' industry-leading review technology, you can evaluate the performance of your top competitors and see how you stack up.
Actionable business intelligence.

Gain visibility into areas your competition is struggling with or strong at, so you can take advantage and respond rapidly to evolving customer needs.

Competitive analysis tools.

See how you measure against local competitors within a two mile radius of your location.

Opportunity analysis.

Identify new market share opportunities and measure your performance — and that of your competitors — using tangible key performance indicators.
Up-to-the-minute social media competitor analysis
Competitive intelligence that used to take weeks to collect (and even longer to analyze) is now at your fingertips. Compare your latest or historical activity on online review sites with that of your competitors, track your brand reputation, and create custom reports for stakeholders and decision-makers in your organization.
Hyper-local reporting
Our reporting feature allows brands with thousands of locations to compare each location with businesses in the local community, bridging the gap between corporate and local. Reporting can be customized to group by location, region, franchise ownership group, or any other segment that makes sense for your company.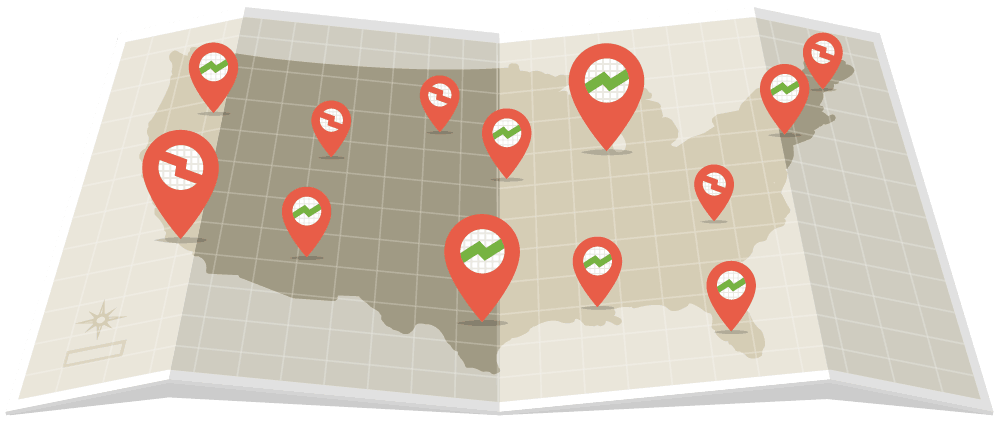 For brands that value metrics
ReviewTrackers takes a data-driven approach to customer reviews, using metrics to benchmark the customer experience across industries, review sites, and geography.
Trusted by 50,000 businesses
The world's top brands rely on us to track their ratings and assess the reputation of each of their business locations and benchmark these against their top competition. With 5 years experience in the industry, ReviewTrackers has an established reputation for reliable, expert technology that is easy to use.
Sign up for a free demo of ReviewTrackers today