Having an SEO Near Me strategy is critical, especially now that more people than ever are using smartphones and computers to discover great businesses close to their location. This has led to the rise in popularity of "(business) near me" searches, such as the kind pictured below: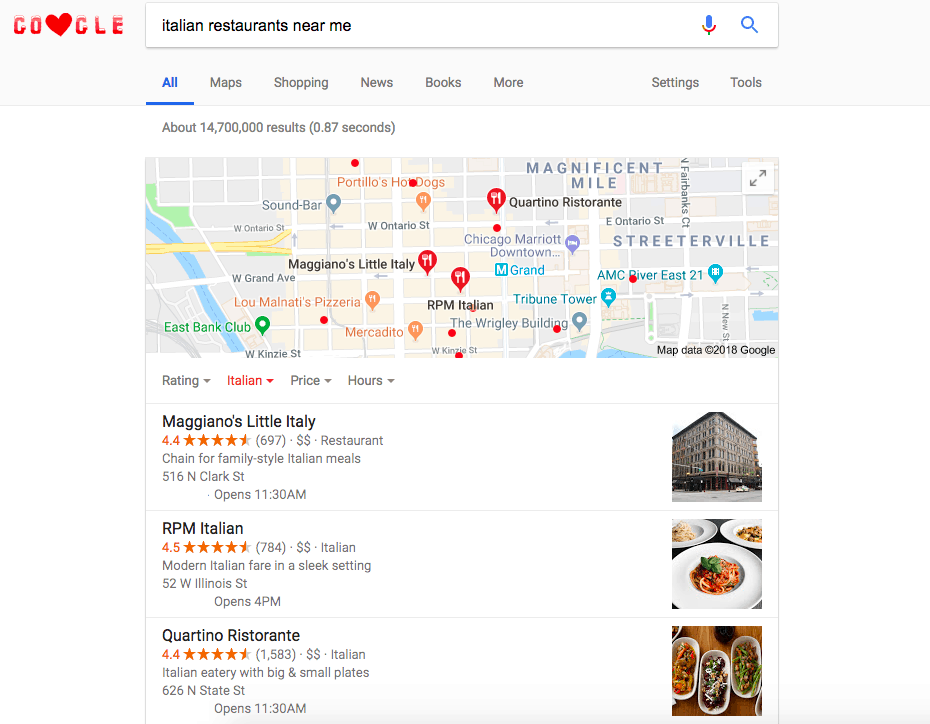 Want to catch the attention of these "near me" searchers? Here are helpful tips on how to rank for "near me" searches in local search results.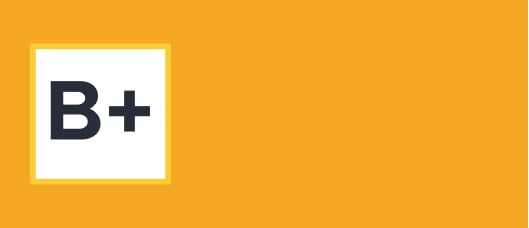 Find out your brand's online reputation score
Take the guesswork out of your strategy. Instantly generate your brand's online Reputation Scorecard, complete with review highlights, ratings, keyword trends and more.
Downloaded the report? How to Interpret Your Reputation Score
SEO Near Me Strategy: How to Rank for "Near Me" Searches 
The first thing to understand is that optimizing for "near me" searches doesn't mean stuffing your website pages with "near me" keywords in your title tags, meta descriptions, and anchor text links. That's just taking one step forward and two steps back.
You can attempt to optimize your entire site with "near me" terms and still end up ranking behind a competitor that's actually located closer to the searcher.
On the other end of the spectrum, your business location may literally be the one nearest the searcher, yet you may still be outranked by competitors in "businesses near me" search results.
Tip 1: Know Your SEO Factors for "Near Me" Searches
So what are the local SEO factors that affect your ranking?
Google has identified three primary factors influencing local search rankings and results (including for "near me" searches). These are:
Relevance
This refers to how well your business or the content of your site matches what a user is searching for. Having complete, detailed, and up-to-date information improves your relevance and helps match your business to relevant local searches. 
For example, you're obviously not going to rank in "Italian restaurant near me" searches if your online business information indicates that you're running a Japanese restaurant.
Distance
This refers to the distance between your business' indicated location and/or service area on Google and the location term used in a Google search query.
The location term is simply the user's location, determined based on location information about the device they used for searching. (If your Italian restaurant is located 100 miles away from the searcher, you're unlikely to rank ahead of a competitor that's 5 miles away.)
Prominence
This refers to the offline and online prominence of your business. "Some places are more prominent in the offline world," reads the Google help article, "For example, famous museums, landmark hotels, or well-known store brands." 
Online prominence is based on the kind of information available on the Web about your business. This includes the quantity and quality of your online reviews, as well as your online scores and ratings. 
All other things being equal, your Italian restaurant can outrank a competitor in "near me" searches if you're collecting more highly-rated reviews across a greater number of business review sites.
Tip 2: Build Your Presence on Local Business Directories
Building and growing your online presence on local business directories and business review sites can amplify your local search signals and bring you closer to consumers who are looking for businesses nearby. Go ahead, plant those flags!
When conducting local listing management, be sure to prioritize directories that rank at the top of the results for "near me" search terms. How do you find out which ones these are? You can start by performing a "near me" search that matches what your business is about.
For example, the top results displayed for an "Italian restaurant near me" search on Google are from sites like Tripadvisor, Yelp, and Foursquare.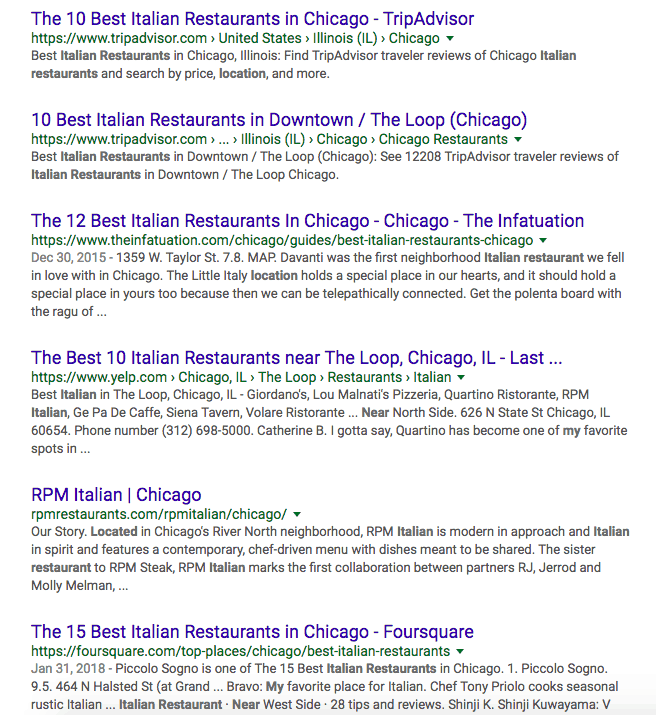 This could be different if you're searching for something else: the top "near me" sites will certainly vary depending on your business category or location.
Make this type of search investigation a part of your "Near Me" SEO strategy. Once you find out which directories or sites to latch onto, it's time to build out your presence on each.
Claim and verify your listings. Update your business information and ensure NAP (name, address, and phone number) consistency. Check that your contact information is correct. Add photos and videos, when and where possible. Learn how to respond to negative reviews as well as positive feedback, and develop a strategy around asking for reviews / generating new reviews.
If you are managing a brand with multiple business locations, investing in a local listing management solution should improve your efficiency in building your presence across the top directories, social media, and business review sites.
Tip 3: Cast a Wide Net for "Near Me" Variations
If you do decide to optimize for your top "near me" search keywords, extend your scope to include variations, such as what may appear, for example, on the list of search suggestions:

Do you offer delivery? Is your location open 24 hours? Are you comparatively cheaper than your competitors? 
If so, work this information into your "near me" SEO keyword optimization efforts: "Italian restaurants near me with delivery," "Italian restaurants near me open 24 hours," "cheap Italian restaurants near me." 
That way, you gain more visibility in front of "near me" searchers who are looking for something very specific from a nearby business.
Tip 4: Describe Your Location As If You Were Giving Directions
When you're figuring out how to rank for "near me" searches, it helps to share information about your business as if you were giving directions to a first-time visitor.
For example, on your website pages, indicate which landmarks you're near or which neighborhoods you're in. Mention the non-competing businesses or popular spots you're close to. Provide old-school driving directions. And add some exterior photos if you can. All these add up to relevant local content that will optimize and benefit your ranking in "near me" searches.
Tip 5: Focus on Mobile and Make It Easy for People to Call
According to local SEO statistics, most local searches (including "near me" searches) are done on mobile devices / tablets (57% for mobile + tablet, 42% for desktop). And 14% of local searches occur when the user is looking for a place to visit immediately.
This means that, more often than not, mobile searches for "near me" businesses have actionable intent.
You can help put your business in front of these ready-to-visit, want-it-now "near me" searchers by making it easy for them to call you. 
All it takes is adding a phone number on your site, which sends a behavioral signal ("mobile clicks to call") to Google and other search engines, indicating that your business is indeed near the searcher, and that it is easy for the searcher to reach you by phone.
By doing this, you aid the mobile experience and make it convenient for "near me" searchers to get in touch with your business: something that search engines will then reward with higher search results.
Tip 6: Get Great Reviews
A well-crafted online review management strategy can help you build greater online "prominence": one of the three primary factors influencing Google's local search results.
Independent research firms also cited review signals (quantity, velocity, and diversity of reviews) as one of the top factors influencing how and where a business appears in search results, including those for "near me" searches. 
Naturally, your SEO "near me" strategy should place emphasis on collecting new Google reviews. If you haven't already done so, you can create and share a Google reviews link for your customers to easily write reviews of your business.
Final Thoughts
"Near me" searches have become an increasingly important feature in local search. If you're optimizing for local search, learning how to rank for "near me" searches is essential.
You can get started by applying the techniques listed above. These should help boost your business's online visibility in "near me" searches and get more highly-targeted customers straight through your doors.