Google reviews significantly influence the way customers think about your company. They are also crucial for businesses looking to get discovered in search results. 
By managing Google reviews, you can showcase your business in the best possible light and minimize the impact that negative reviews or low ratings might have on your brand reputation.
In this guide, we'll break down how you can monitor, respond to, and generate Google reviews, as well as how you can leverage these reviews to acquire and retain more customers.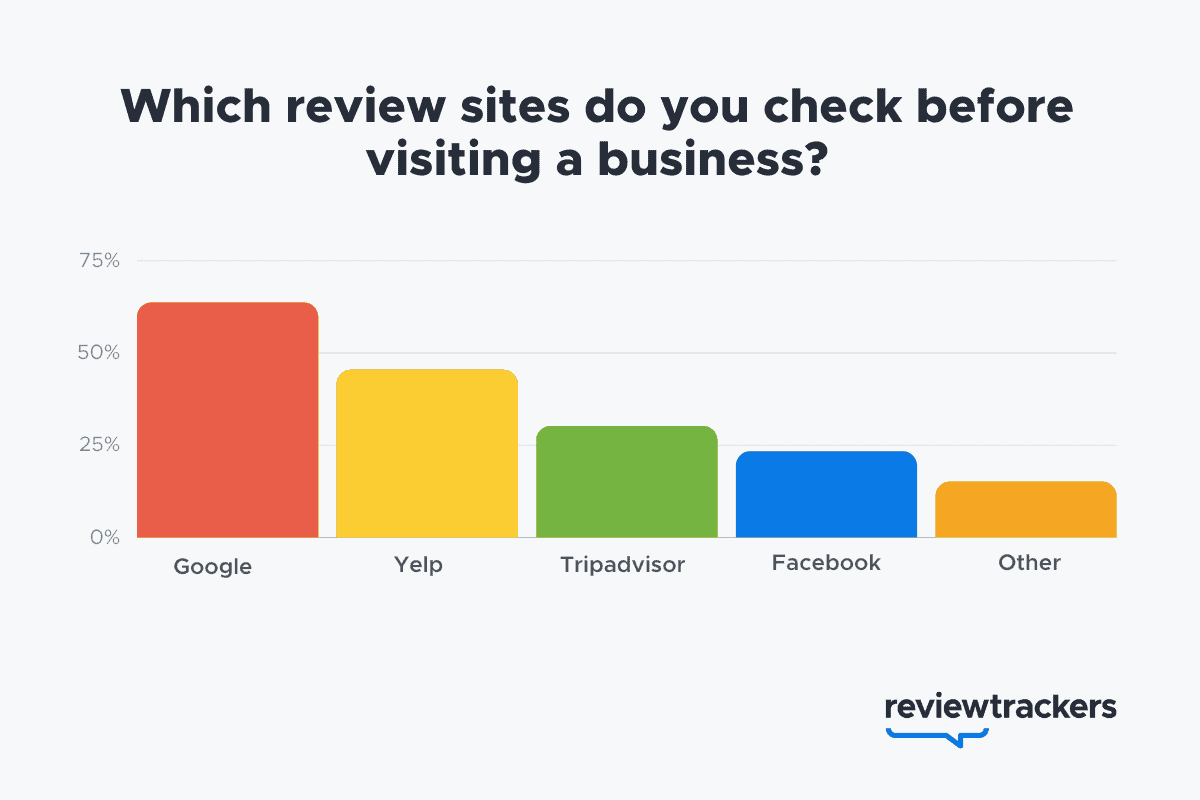 Why are Google Reviews Important?
Google reviews are important for one reason: your customers look for and trust these reviews. 
According to online reviews statistics:
Google is the number one website for

online reviews

. 63.6% of consumers say they are likely to check reviews on Google (through Google Maps and Search) before visiting a business location — more than any other review site. 
It's easy to see why almost two-thirds of people turn to Google to find reviews of businesses. Apart from Google being the world's top website, zero-click searches are also on the rise. (It increased by 65% in 2020.) 
(Zero-click searches happen when the top search results provide the answer to a user's query, so that the user doesn't even have to click through to a website or leave the search engine results page.)
By showing review snippets and star ratings in organic search results without having to send users to a third-party website, Google has effectively cut in line ahead of other business review sites. This means consumers discover businesses on Google more than on any other search engine or review website.
The Link Between Google Reviews and Search Results
Google reviews also have a direct impact on where and how prominently companies and brands appear in search engine results. 
A Moz report suggests that reviews are one of the top factors influencing organic search results on Google — and a top 3 factor influencing which businesses are featured in the Google Maps Pack. In terms of local SEO, more reviews mean more information for Google's algorithm.
Google itself has explicitly stated in a help article that reviews factor into how the search engine determines the search rankings of businesses. 
Google review count and review score factor into local search ranking. More reviews and positive ratings can improve your business's local ranking.
How to Track Google Reviews
The simplest way to find and track your company's reviews is to use Google My Business (GMB), the search engine company's free tool that allows business owners (or its representatives) to create and verify their own data on Google. 
To see your Google reviews, just click the Reviews tab on your Google My Business home page.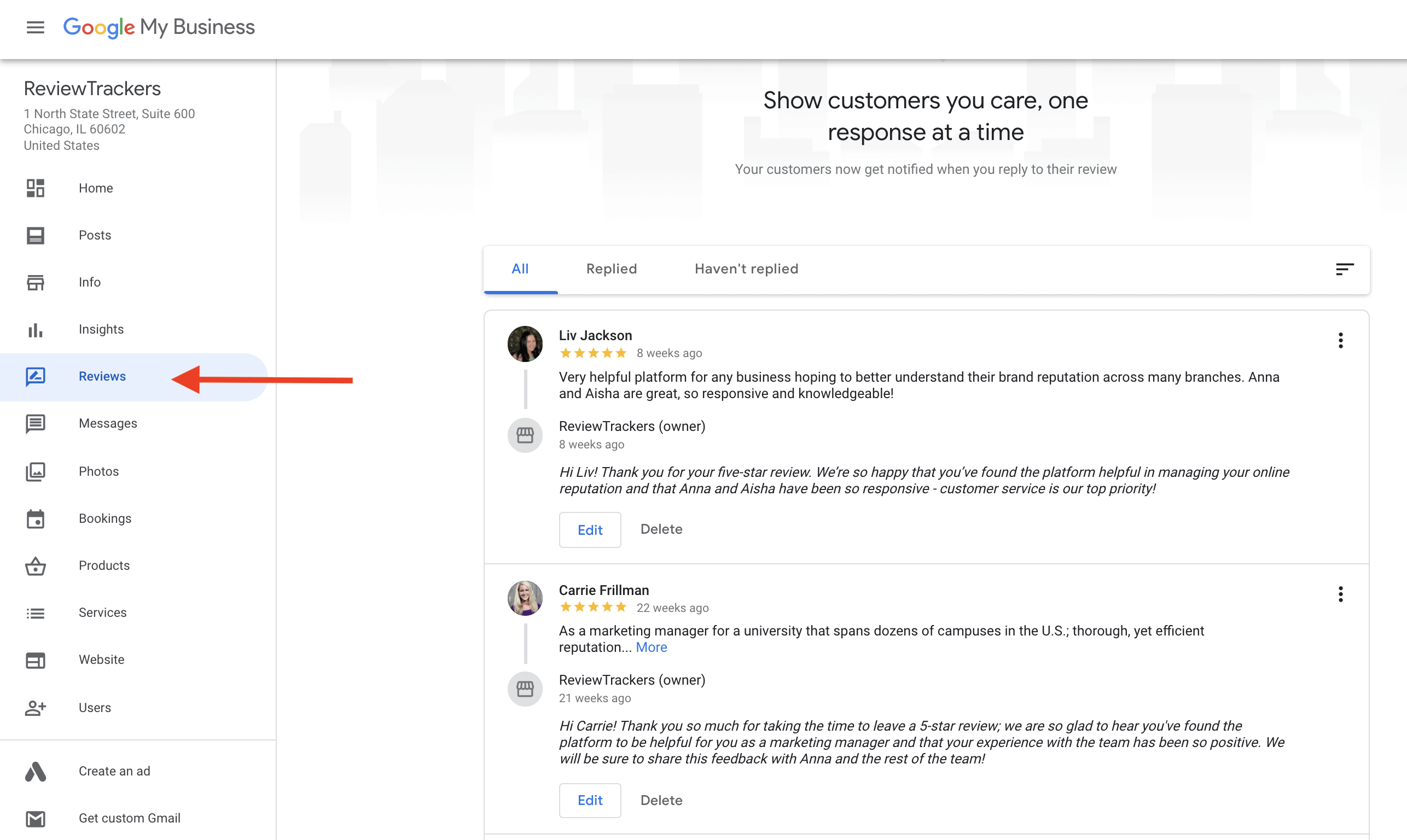 You'll then be taken to a page that shows you all your reviews, which you can also filter by "replied" or "haven't replied."
Even if you're not logged into GMB, you should still be able to see your reviews appearing in multiple places on the Web, such as Google search results and Google Maps.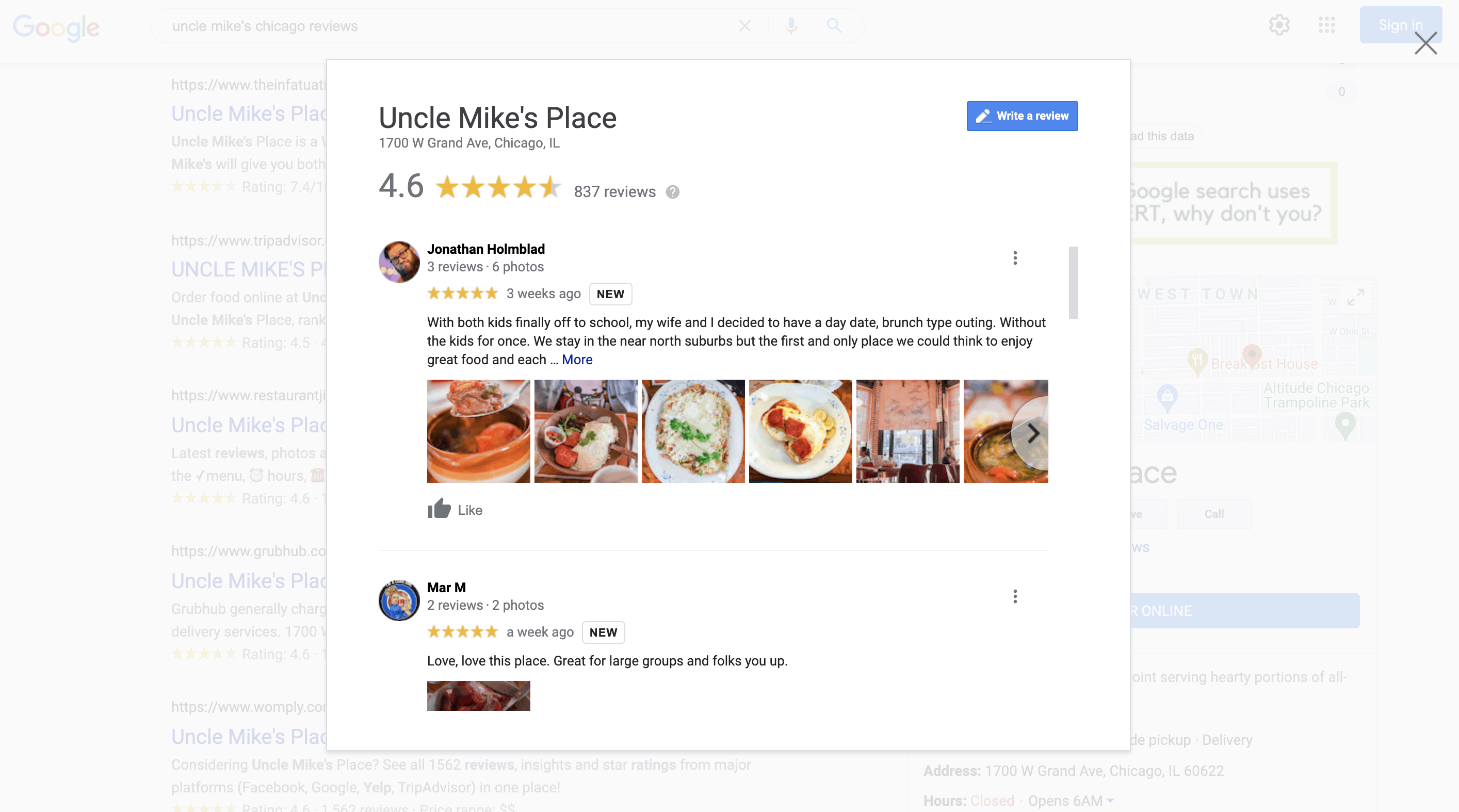 Receiving Google Review Alerts via Email
To help you track review activity, Google My Business will also notify you of any new Google reviews via email.
The email notification includes review information such as reviewer name, star rating, a portion of the review text, and a link to the review on Google. Here's what the email looks like: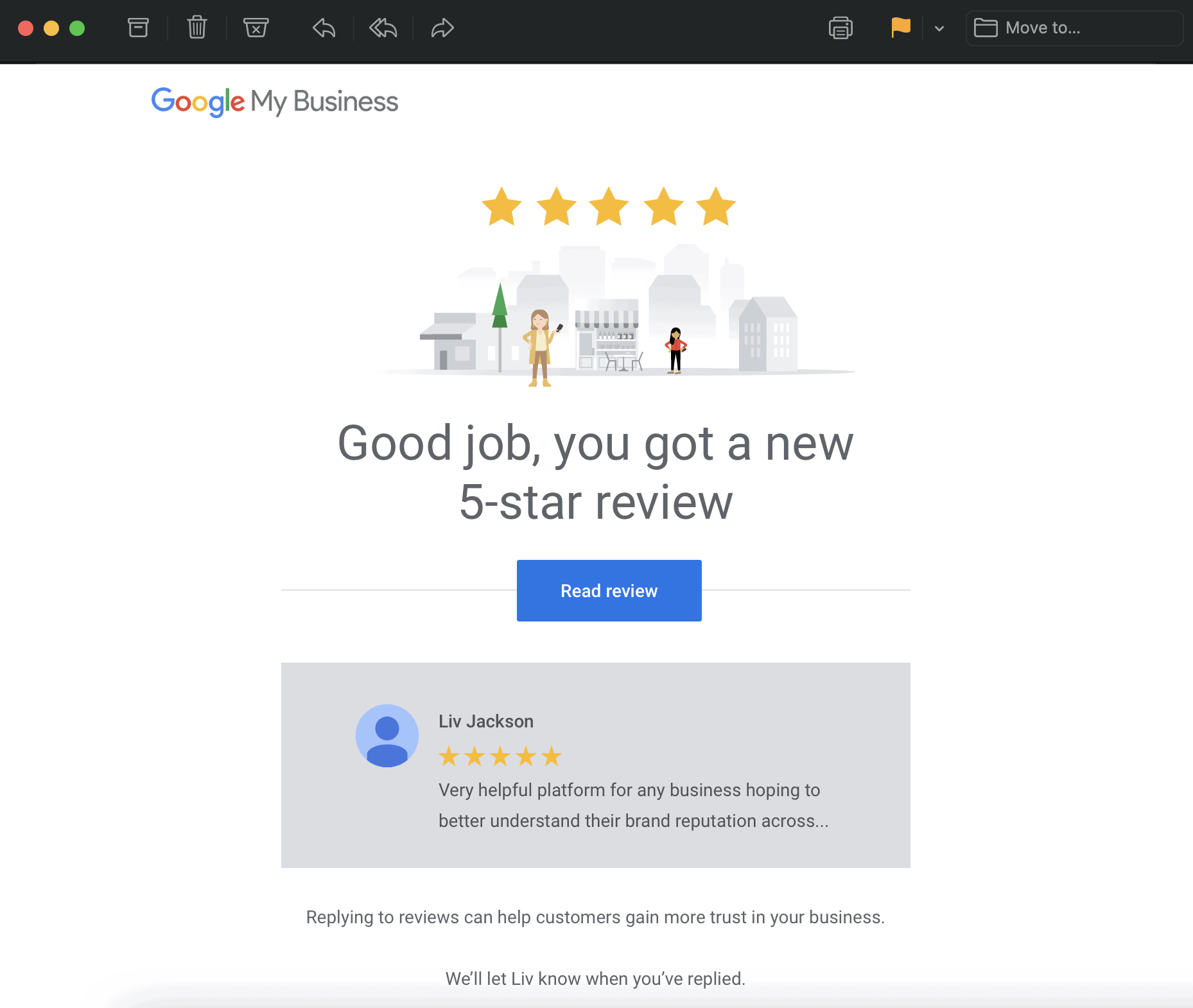 Track Google Reviews with Reputation Management Software
For GMB users managing multiple business locations, an alternative way to track reviews is to deploy reputation management software. 
ReviewTrackers — a Google My Business Featured Partner — delivers a comprehensive solution for monitoring and managing Google business reviews, as well as reviews from other sites like Yelp, Tripadvisor, and Facebook. 
ReviewTrackers' deep integration with Google My Business covers all key elements of online review management, including:
Review monitoring, which pulls in and aggregates all your reviews;

Review response, which allows companies to respond to Google reviews directly from the ReviewTrackers dashboard; and

Review generation, which helps businesses proactively ask for reviews

and customer feedback through email and SMS campaigns.
Why Have My Google Reviews Disappeared?
Ensuring that your Google reviews are displayed correctly on your business listings is vital to the success of your online reputation.
There's a variety of reasons why you may be experiencing issues with a Google review not showing up. This often has to do with one of two things: issues with your Google My Business listing or problems with the formatting of the Google review.
Google My Business listing issues:

Inaccurate listing information, duplicate listings, inactive listings, and Google outages.   
Google reviews formatting issues:

Reviews marked as spam, reviews with links and URLs,

fake reviews

, and private or deleted reviews. 
If the issue is with your GMB listing, you can often make the necessary changes yourself to remedy the situation. For example, if you have been inactive on Google My Business for a long time, all you have to do is log into your GMB account and start managing your listings again.
If the issue is with the format of your reviews, you may read this article on how to troubleshoot and solve the problem of a Google review not showing up.
Responding to Your Reviews on Google
Online reviews on sites like Google give people a way to share their customer experiences not only with businesses but with fellow consumers, too. Consumers rely on these reviews in order to discover businesses and brands that provide the best customer experience.
Why Respond to Reviews?
Learning how to respond to Google reviews is an important part of managing customer feedback and protecting your brand reputation. 
Customers care about your responses. According to online reviews statistics, 53% of customers expect a review response within 7 days. But as much as 63% say they have never heard back from a business after leaving a review.
Responding improves your online reputation. Customer reviews research shows that 45% of consumers say they're more likely to visit a business if it responds to negative reviews.
How to Respond to Reviews Using GMB
Log into your Google My Business account and select the location with the reviews you want to manage. Then click the Reviews tab on the listing's GMB home page.

When you land on the Reviews page, you'll see each individual review that has been posted on your business listing organized (by default) by date. From there, you can respond to each individual review by clicking the "Reply" button.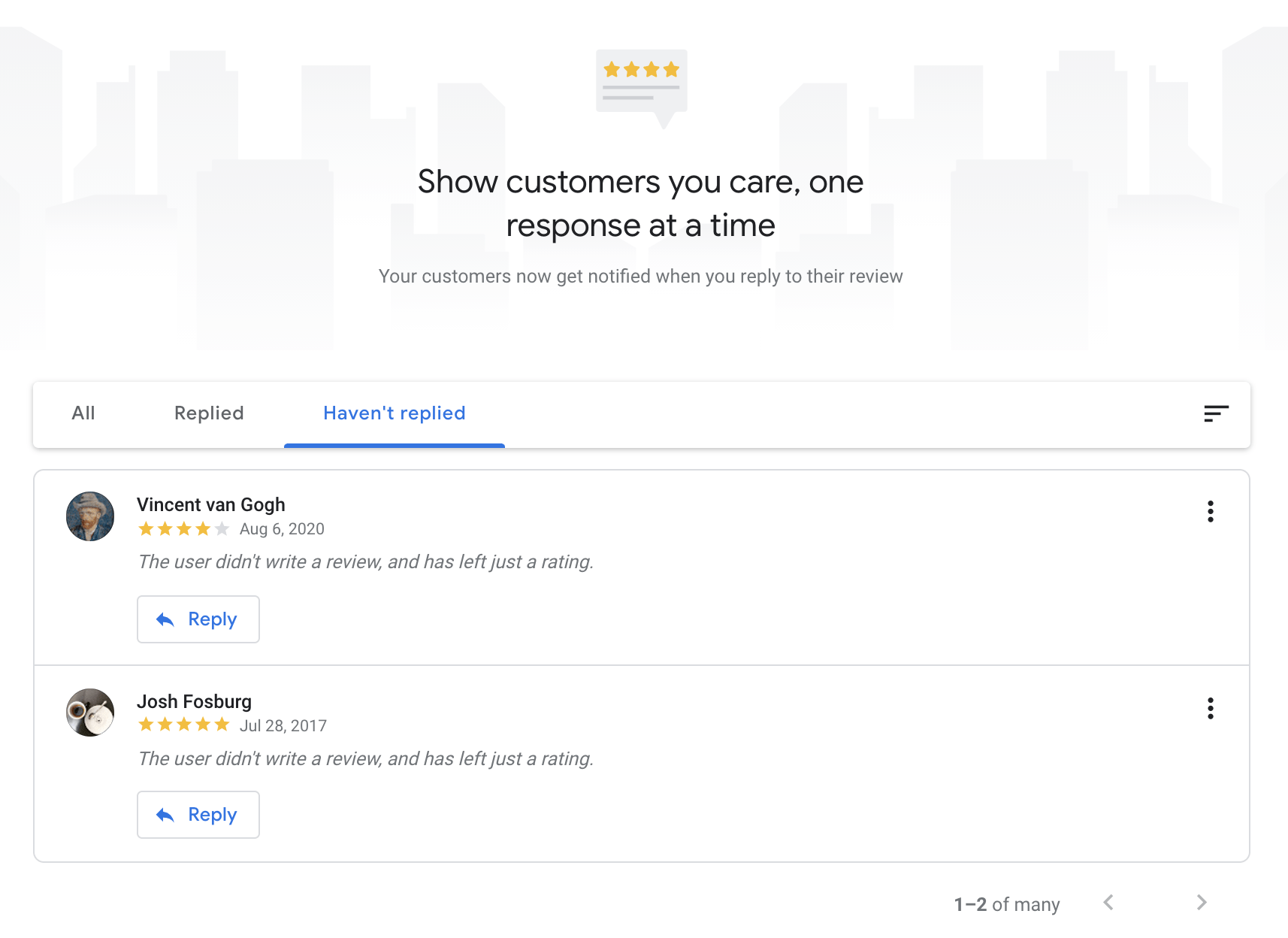 Please note that your reply will be displayed publicly on Google and must comply with Google review policy. 
You can also edit your review responses to clean up typos or update what was originally written. Each review that has been responded to will appear with an "Edit" button for updating your replies.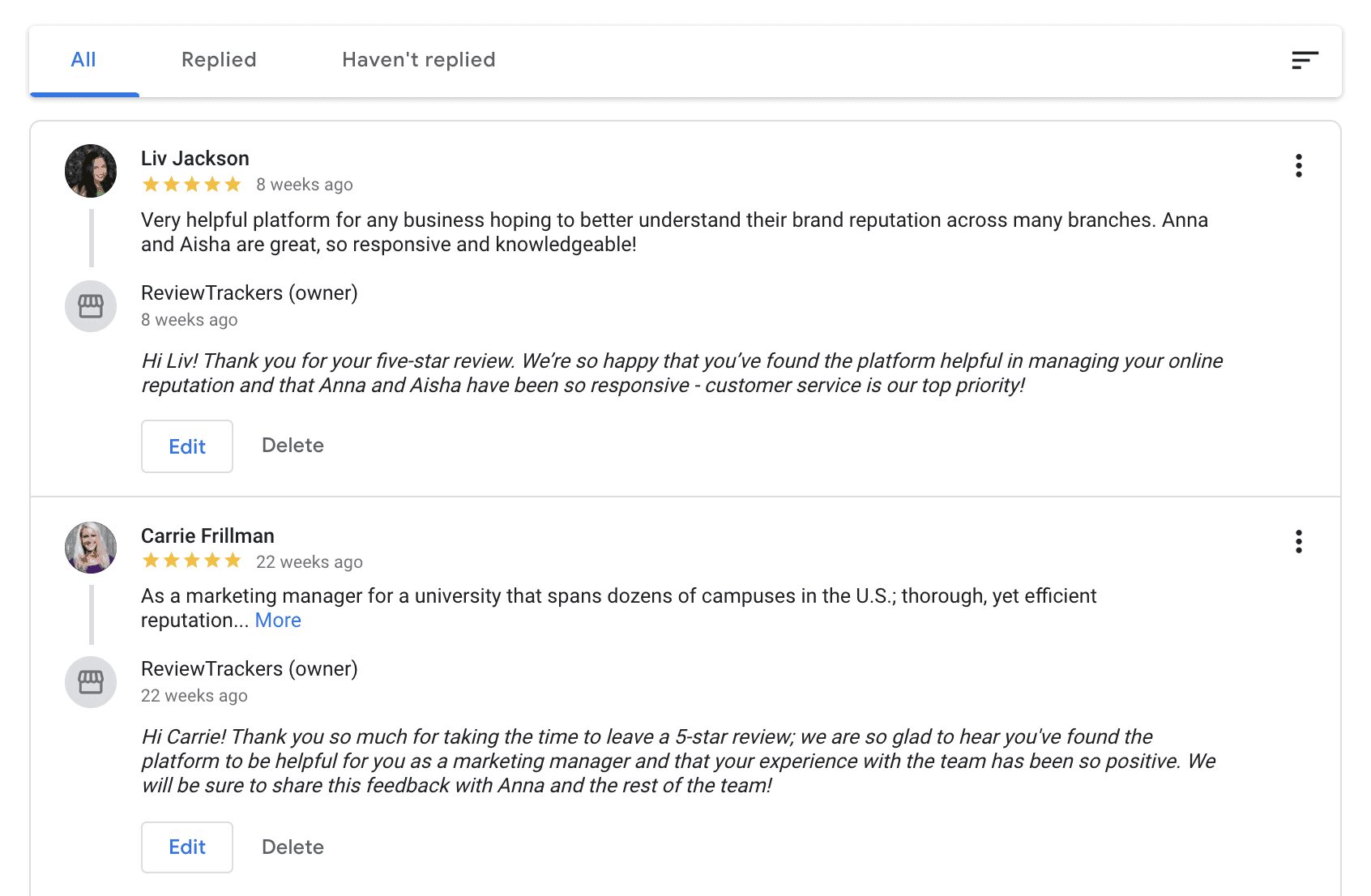 Keep in mind that your customers will get notified by email when you respond to their reviews. Your response is published immediately and the email notification is sent to the customer approximately 5 minutes later. The 5-minute delay allows for you to edit or make any corrections to your response after initial submission. 
Not sure what to write in your review responses? You can read this guide on how to respond to negative reviews as well as positive customer feedback (with examples and templates).
Why Is It Important to Get New Reviews?
A steady stream of new reviews can dramatically improve your search engine performance, which is essential to driving traffic and attracting more customers.
This makes it crucial for companies to learn how to get Google reviews proactively. It's not enough to simply plant your business flag on Google and wait for reviews to come in. 
According to research, companies that proactively request reviews enjoy higher ratings (4.34 stars) than those that simply wait for unprompted reviews (3.89 stars). 
If you don't proactively request customers for reviews, your review data sample is more likely to be biased towards those who are motivated to leave a review: usually, people with a customer service issue.
Of course, not all reviews generated by your "asks" are going to be positive. This isn't necessarily a bad thing. Negative reviews can create structured opportunities for business improvement, while positive reviews guide what your company is doing right.
Regularly asking for reviews also helps new customers or leads who want to see recent review activity and get an idea of what your business is like now, not 6 months ago.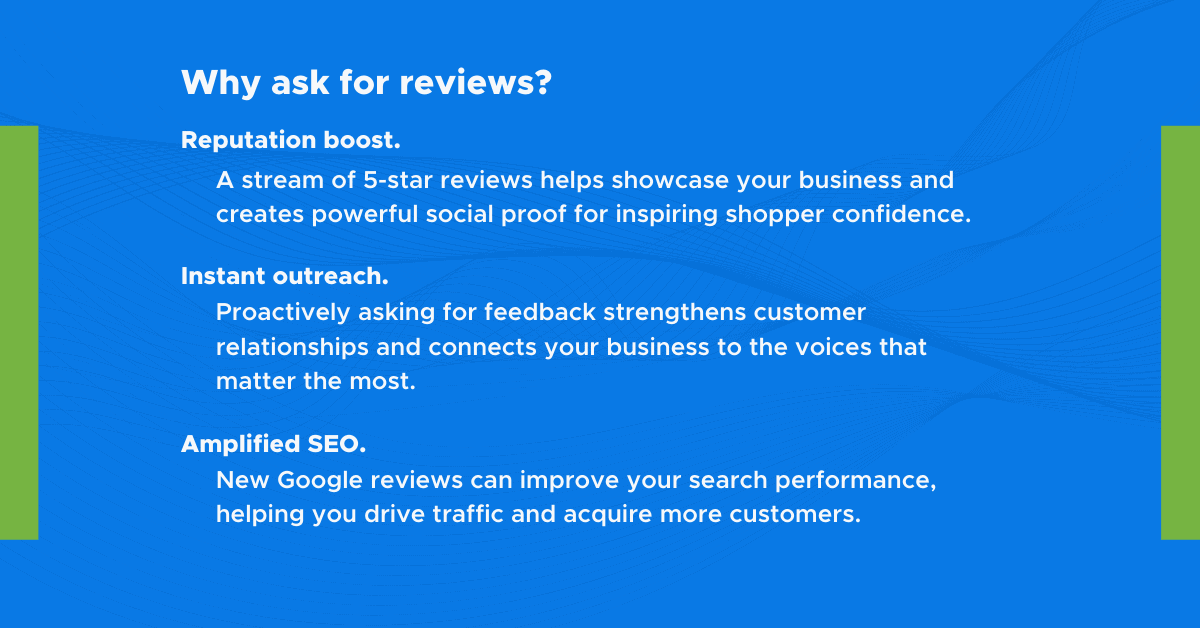 How to Get More Google Reviews
Here are some effective ways you can get Google reviews for your company and build up your brand's online presence. 
Use Email
Do you collect customers' email addresses at the point of sale or care? If so, then you'll quickly realize that email is one of the most effective ways to get reviews on Google My Business.
If you're managing over 100 business locations on GMB, using automation (instead of manually reaching out to customers) should help you save time and money. 
One option is to integrate your review requests into your customer relationship management (CRM) or point of sale (POS) system. If you're sending a message to customers, be sure to add a link to your Google business listing so that it will only take them a few clicks to share their experience.
Another option is to utilize review generation tools within your local SEO software. For example, ReviewTrackers features the Ask Tool, which provides a complete workflow for asking for reviews via email.
Send SMS Campaigns
If you're syncing your point of sale system to send email alerts to customers, you can also send SMS requests. SMS open rates are significantly higher than email and can drive better engagement and more reviews.
Not sure how to request reviews through text? Here are some feedback request templates that you can use for your SMS campaigns.
Use Google My Business Marketing Kit
The GMB Marketing Kit lets you create, download, and print personalized marketing materials and turn your reviews and business information into ready-to-use social posts, stickers, posters, and more. 
The messaging in Google review stickers and other similar materials centers around promoting your business using customer testimonials, or requesting customers to find your business on Google and share their photos and reviews on the site.
Create a Google Reviews Link
Creating a unique Google reviews link and sharing it with your customers encourages them to review your business on Google. 
Make Your Customers Happy
The easiest, most effective, and most fundamental way to get reviews with 5-star ratings is to consistently deliver excellent levels of service and create "wow" moments with customers.
If, on the other hand, you have customers who are not satisfied or happy with their experience then make a point to reach out to them and identify and address issues.
What is Review Gating?
Unlike other business review sites (for example, Yelp), Google encourages business owners to reach out to their customers and ask for reviews. However, Google doesn't want businesses to discourage or prohibit negative reviews or selectively solicit positive reviews from customers.
A practice commonly referred to as "review gating," this is normally done by sending customers a survey or feedback form — through email, SMS, landing pages, or social media. Based on their form responses, customers are then asked to either post a positive review on Google if they had a positive experience — or share details of their feedback privately if they had a negative experience.
Review gating lets brands filter out detractors from their online review generation efforts. This, however, is against Google review policy. To meet the demand for transparency and authenticity in reviews, your company has to make it clear that customers can leave you a negative review.
Can I Share Google Reviews on My Website?
Yes, and we highly recommend it.
Showcasing your best and highest-rated reviews on your website is a great way to provide social proof, boost consumer confidence, and encourage user interaction. Reviews also often serve as the final push people need to convert from being visitors to being customers. 
Simply put: authentic, positive reviews on your website leverages the power of testimonial-based marketing. Letting happy customers make statements about the benefits of your products or services makes it easier for potential customers to trust your company.
There are a number of tools that allow you to share Google reviews on your website. For example, Amplify by ReviewTrackers is a great review widget suite that displays all or a curated set of reviews.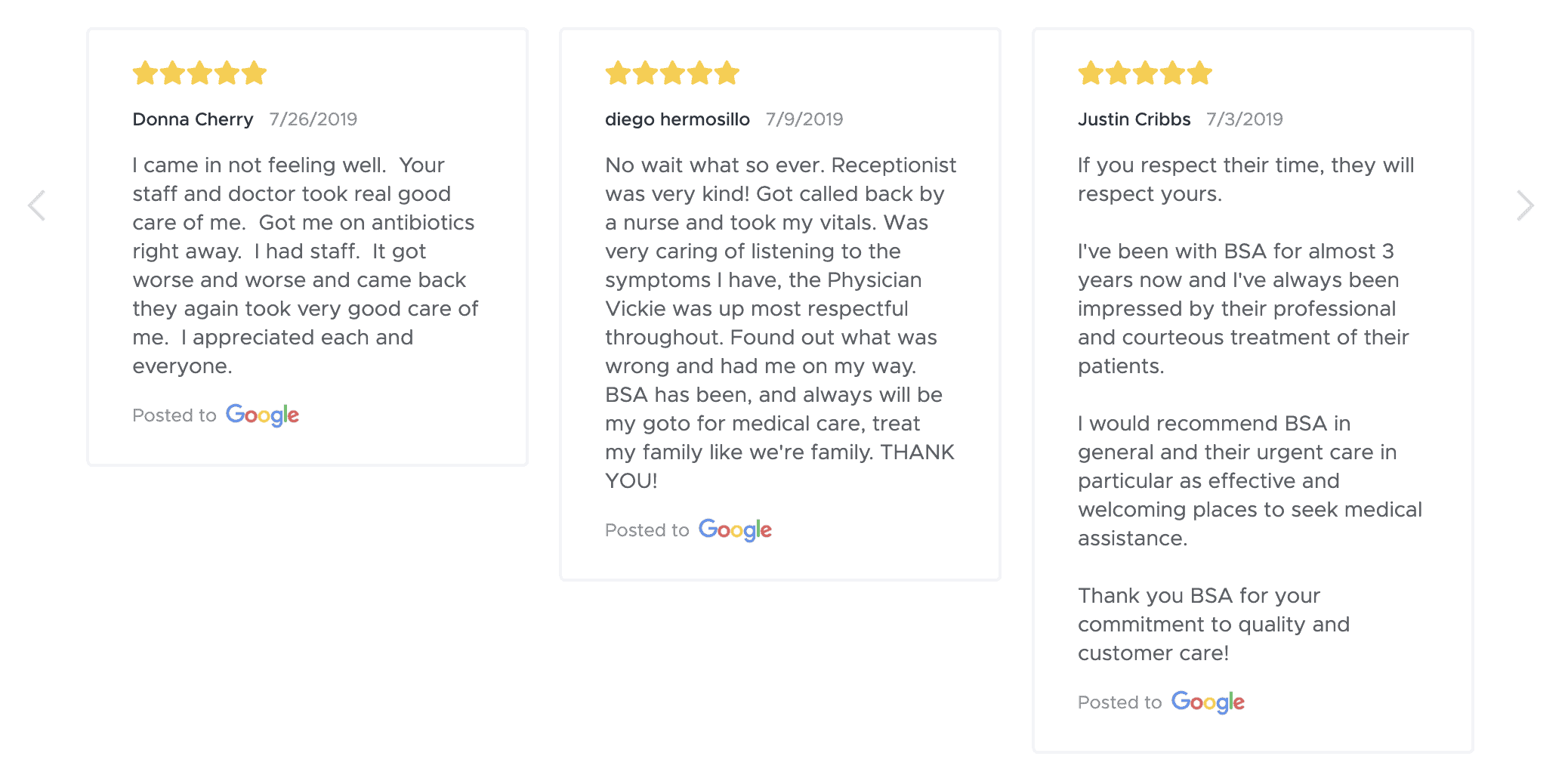 You can display Google reviews on your homepage and show your company's overall rating. You can also create location pages displaying each business location's reviews. Another option is to create a customer testimonials page, which is a great way to turn website visitors into customers and loyal fans.
Can I Delete or Edit Google Reviews?
Here's the short answer: companies can't delete any review on their Google business listings. 
Most of the time, GMB users who succeed in having a review deleted are able to do so because the review in question violated Google review policy. Check out these step-by-step instructions on how to delete a Google review.
There is also no straightforward way to edit reviews on Google. Customers are allowed to change or update their own reviews to reflect the most recent experience they had with a business. 
Brands cannot edit Google reviews. If there's a review of your business on Google that you do not agree with, the best practice is to respond to the review or engage with the customer directly. In certain situations, this can even result in the customer updating their review.
Can I Disable Reviews on Google My Business?
Unlike Facebook reviews, Google reviews cannot be disabled or turned off. Every business listing on Google displays reviews. 
If you're seeing low ratings and negative reviews appear on your listings, we recommend responding to the review and solving the customer's issue. To minimize the impact of the low rating on your overall score, you can reach out to customers and generate new reviews. This prevents your ratings on Google from being biased towards customers who are motivated to leave reviews because they were not satisfied with their experience.
How Many Google Reviews Does My Business Need?
The first-ever Google review you receive as a business likely won't show up in search immediately. Based on user reports, you need at least 4 to 5 Google ratings and reviews for these to appear in search results. Even with just 4 reviews, though, your business information can appear on Google search.
However, you won't necessarily get the "star treatment." For your overall rating to appear alongside your business listing on search results, you'll need at least 5 reviews. 
Keep in mind that more reviews mean more information for Google's algorithm. It's important to develop a strategy for asking for reviews: this builds your online reputation, brings a lot of brand credibility, and provides the kind of social proof needed to influence consumer behavior. Also, remember that review quantity is one of the factors determining your local search ranking on Google.
Should I Buy Reviews?
When building your company's online reputation, it can be tempting to take shortcuts and try to buy Google reviews.
All you have to do is pick a service provider that "sells" reviews, add their service to the shopping cart, and provide information on your GMB listings. While this seems like an easy fix, buying Google business reviews will almost certainly do you more harm than good. 
Fake reviews violate Google's guidelines and will almost certainly be removed from your listing sooner or later. Regulatory agencies like the FTC also impose hefty fines on companies found to be buying fake reviews.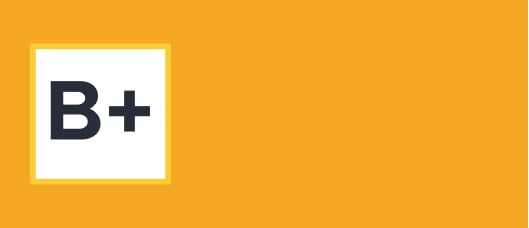 Find out your brand's online reputation score
Take the guesswork out of your strategy. Instantly generate your brand's online Reputation Scorecard, complete with review highlights, ratings, keyword trends and more.
Downloaded the report? How to Interpret Your Reputation Score
All My Reviews Are 5 Stars. Why Do I Have a 4.7 Overall Rating?
Imagine this scenario: you have a total of, say, 6 or 7 reviews on Google, with each one having a perfect 5-star rating. But then the overall rating on your page — the rating that appears in search results, Maps results, and your actual Google business listing — is less than 5 stars. 
Sometimes, it's 4.7, or 4.8, or 4.9, whatever; it's unexpectedly less than perfect. The math just doesn't add up.
Here's why: Google doesn't calculate your overall rating by adding all your stars and dividing the sum by the number of reviews you have. It's not actually the average rating. 
This is explained on a Google My Business help page:
We calculate an overall rating based on user ratings and a variety of other signals to ensure that the overall score best reflects the quality of the establishment. You'll notice that there's a vague but potentially crucial phrase in that sentence: "a variety of other signals.
Industry observers and search experts suggest that Google has its own unique algorithm for calculating overall ratings. 
Some believe that the search engine giant uses the Bayesian method for averaging, which means that, in situations where you have a limited sample size with only 6 or 7 reviews, Google's algorithm is designed to extrapolate or estimate what your overall rating might look like if you had more reviews.
So if your 5-star reviews are less than a certain number, Google is probably not going to calculate your rating in the straightforward way you expect them to.
Doing so could affect how consumers use search results and discover businesses. If a business has six or seven perfect 5-star reviews, it shouldn't necessarily rank higher or have a better rating than a business that has collected, say, a hundred 5-star reviews and a couple of 3-star reviews.
Your overall rating or score on Google takes into account review quantity as a signal in order to best reflect the quality of your establishment. If a business only has a handful of reviews, it's likely that Google's algorithm would automatically factor in for error until that business gets more reviews.
Final Thoughts
Google reviews play an important role in how today's consumers discover and judge businesses. They can also shape a brand's online reputation, as well as reveal valuable insights into a company's operations, showing areas where an organization can improve customer service and experience.
By tracking, responding to, and generating reviews on Google — and by applying best practices in reputation management — you can improve your brand's search visibility, outperform competitors, and acquire more customers.