According to online reviews statistics, Google is the world's top review website. It outranks business review sites like Yelp and Tripadvisor in terms of where people choose to read and write online reviews of businesses.
As with other forms of user-generated content submitted to Google, reviews are automatically processed to detect inappropriate content like fake reviews or spam. Google rejects or reviews that don't comply with its policy requirements.
In other words, Google's review policy acts to sustain the growth and ensure the authenticity and usefulness of these reviews.
If tagged as inappropriate, even Google reviews that have initially been published are going to be removed from Google Maps, Google My Business, and Google Search. In fact, one of the main causes of a Google review not showing up is problematic review formatting that violates the site's policy, which is why it's important to take some time to learn about Google's review policy.
What are the Requirements in Google's Review Policy?
Reviews on Google have become an extremely important part of digital marketing and reputation management for all types of businesses. 
By understanding the requirements in Google's review policy — and having the ability to interpret these correctly — your business can develop effective ways to increase your reviews and improve ratings, while staying in compliance with the policy. 
It's Okay for Businesses to Ask Customers for Reviews
Unlike Yelp, which explicitly prohibits businesses from requesting reviews from customers, Google does not mind businesses asking customers for reviews. 
This is likely one of the main factors behind Google's rise to the top of the online reviews space and outpacing sites like Yelp and Tripadvisor in terms of review generation.
In fact, Google even provides a free digital Marketing Kit of stickers, posters, social posts, and other types of materials designed to encourage business owners to ask customers for reviews.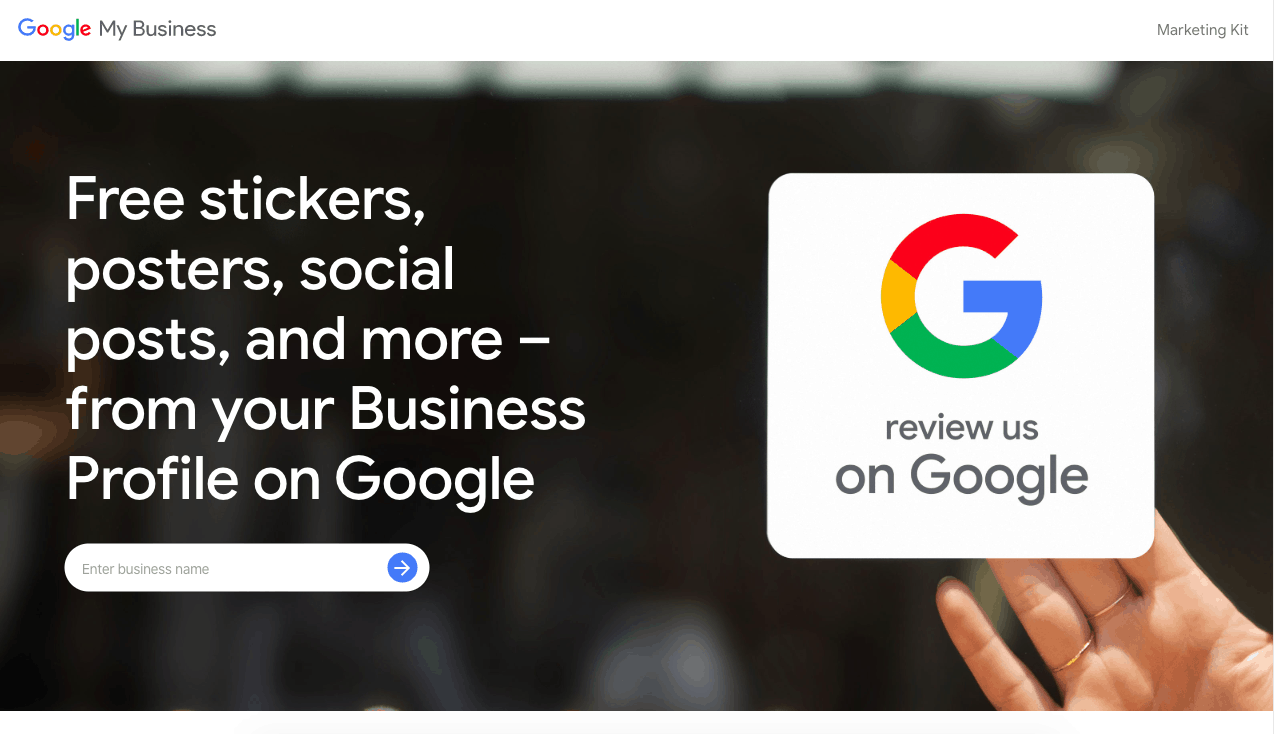 As long as your review requests are in compliance with the rest of the Google review policy, it's definitely okay to reach out to your customers and ask them to share their feedback on Google.
You can read this blog post to learn how to get Google reviews more effectively.  
One caveat: you cannot choose specific types of customers to leave your business with specific types of reviews (e.g. positive reviews). This practice is called "review gating," and Google has updated its review policy to strongly discourage it. More on this in the next section.
Don't Practice Review-Gating
Review gating is a business practice that involves selectively soliciting positive reviews from customers.
Here's how review gating works: a business surveys customers to ask about their experience. Based on their responses, customers are asked to either post a review on Google if they had a positive experience or share details of their feedback privately if they had a negative experience.
Unfortunately, review gating is now common with the goal of asking the right customers and potential brand promoters for reviews while isolating those that require follow-up due to their negative experience (so that this doesn't translate into negative reviews).
To be clear: Google's updated review policy does not allow review gating. According to the company, businesses should not "discourage or prohibit negative reviews or selectively solicit positive reviews from customers."
Read more about Google's policy on review-gating. 
Reviews Shouldn't Contain Prohibited or Restricted Content
Reviews with prohibited or restricted content violating the Google review policy can be removed from your Google My Business listings. The types of content that are not allowed include:
Spam, Fake, or Duplicate Content
Google reviews should reflect a customer's genuine experience at your business and should not be posted to manipulate your ratings. Duplicates (reviews posted for multiple locations or from multiple accounts) are also not allowed as well as reviews that impersonate or represent, without authorization, another individual, company or organization.
Content with Conflicts of Interest
Reviews are most valuable when they are unbiased. This means you cannot review your own business or your competitors in order to manipulate ratings. 
Off-topic Content
Reviews should be based on a customer's experience at your business location. "General political, social commentary, or personal rants" are not allowed and serve as grounds for the removal of a Google review. 
Restricted and Illegal Content
The Google review policy does not accept reviews that present or depict illegal activity. Reviews of products or services that are subject to controls (alcohol, gambling, tobacco, guns, etc.) must also follow local legal regulations and guidelines. 
Terrorist, Sexually Explicit, Offensive, Dangerous or Derogatory Content
Google aims to provide a place for safe communications between users. It removes reviews that are posted by terrorist organizations, contain sexually explicit material, contain obscene, profane, or offensive language, or incite hatred against or promote discrimination of specific individuals or groups. 
You Can't Buy Google Reviews
A quick Google search will make you realize that your business can easily buy a Google review with great ratings to the tune of 10 bucks a pop. There are service providers left and right offering "5-star review services," promising "quality work" with "fully completed (Google) profiles and realistic photo-attached accounts."
Don't fall for these offers. Google review policy specifically prohibits businesses from offering money in exchange for reviews. 
While buying reviews may seem like a great, cost-effective solution for improving your online reputation and pushing your business to the top of search results, Google review policy prohibits the practice. It can cost you your business listing, and instead of achieving maximum visibility, you get none at all.
Avoid Incentivizing Reviews
The Google review policy requirement above also applies when your business is reaching out to customers. Google's exact wording goes, "Don't offer or accept money in exchange for reviews."
Even though the requirement doesn't specifically mention items like giveaways or gifts, it's important to know that Google has taken action against businesses that incentivized reviews with non-monetary rewards. Most other review sites have done the same.
The act of rewarding customers for reviewing your business on Google is also likely to catch the attention of regulating bodies like the Federal Trade Commission (FTC). The FTC considers "offers of undisclosed prizes to people who send in testimonials" a deceptive review practice on which it will not hesitate to blow the whistle.
Align Your Efforts with Google's Review Policy
There are a number of techniques you can use to get more reviews and build your business presence on Google. 
We have a comprehensive guide on asking for reviews from customers, which you can refer to and take inspiration from. However, as you work to request reviews, remember to keep the requirements of Google's review policy in mind. Refine your strategy if necessary, and ensure compliance in order to avoid the consequences of violating the policy.