Download 43 free review response templates for negative and positive reviews
Get the templates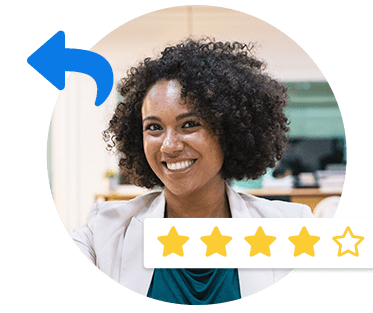 One of the most effective ways to improve your search ranking on Google is to get more and better online reviews with the help of a Google My Business reviews link.
Google reviews can increase a business' online reputation and attract more customers. Rave reviews from the happiest customers can also boost a listing's overall search ranking.
In fact, the buying decisions of 90 percent of consumers are influenced by reviews, and a majority use Google reviews before they even visit a business (63.6 percent).
With a few clicks, you can create a simple link that can draw in more customers and higher revenues.
Creating a Google Reviews Link
You can create a review link by one of two ways: Google Search or the PlaceID Lookup Tool.
Google Search
Do a search for the business on Google. When you find the listing, click on the "Write a review" button. When the review window pops-up, copy the (quite lengthy) URL in the address bar on the top of the screen. You can, of course, shorten the URL, but more on that later.
PlaceID Lookup Tool
The Google My Business (GMB) help page features this handy tool. Enter the name of the location in the search bar. A small window above the business will appear on the map, which features a series of numbers, letters, and symbols that make up the PlaceID. Copy that PlaceID onto the URL below after the "placeid=" string.
https://search.google.com/local/writereview?placeid=<place_id>
Taking Advantage of a Google Reviews Link
You can use a Google review link to give customers an easy way to leave feedback about a business. However, you'll need to know about some best practices so that the links are used to their full potential.
Shorten the URL
The default string of numbers, symbols, and letters doesn't make for an attractive URL. Simplify the links so that customers can easily remember them. Use a URL shortening tool like Bit.ly or Google's own URL Shortener, which makes it easier to share it on social media, emails, or even receipts.
But how do you go about getting more reviews for customers in the first place? Great question.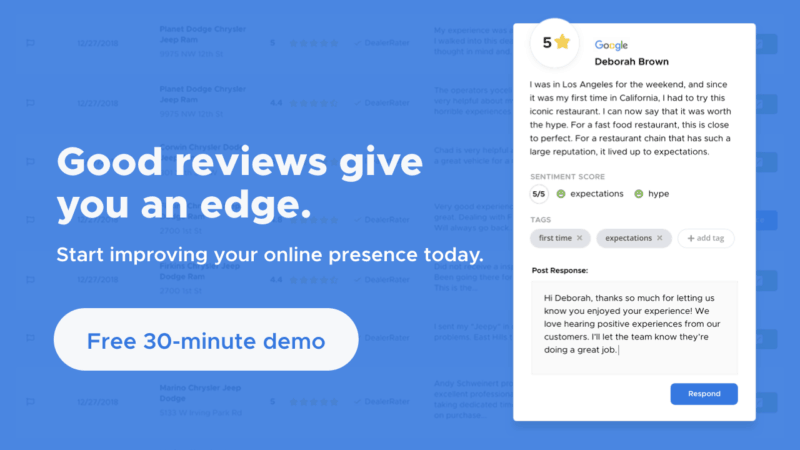 Just Ask
If you're already delivering experiences that customers love, they won't hesitate to vouch for you. Research shows that businesses that proactively request for reviews enjoy higher ratings (average of 4.34 stars) than those that simply wait for unprompted reviews (3.89 stars).
Respond and Track Every Review
With the right exposure, Google review links can bring in more feedback. When this large influx comes in, make sure that you keep track of every piece of feedback. Fortunately, Google My Business includes a section where you can see track all the reviews posted about a listing.
GMB also includes a section where you can respond to any piece of customer review or rating, which can be vital to a business' online reputation.
A survey showed that 80 percent of consumers believe that a business cares about them when someone from the management team responds to their review. Unfortunately, most consumers – about 63 percent – say that a business never responds to their feedback. Don't make that mistake.
Making a Better Customer Experience with Google Review Links
Even though collecting 5-star reviews on Google is a great marketing strategy it shouldn't be the end goal. Instead, use the information contained within each review to better understand customers and find ways to improve the brand, products, services, and customer experience.