Online reviews posted on sites like Google, Facebook, Yelp, and Tripadvisor play an important role in consumers' purchase decisions. This makes it critical to have online review management as part of your overall marketing strategy.
By managing reviews, you can protect and improve your online brand reputation, boost your search engine performance, and foster brand trust among existing and potential customers.
What is Online Review Management?
Online review management is the business process of monitoring, analyzing, responding to, and generating customer reviews across multiple business review sites, usually with the aim of supporting a company's marketing strategy and improving overall business performance.
Research found that 72% of customers won't take action before they read reviews. According to online reviews statistics, 94% say a negative review has convinced them to avoid a business.
Whether you're managing a small business or an enterprise-level organization with hundreds of locations, it's clear that online reviews have a direct impact on your business reputation and revenue.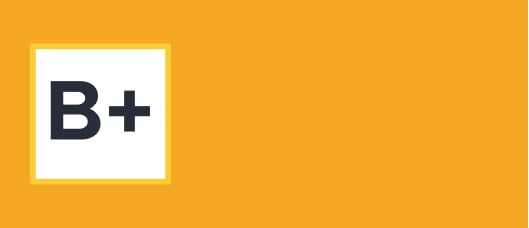 Find out your brand's online reputation score
Take the guesswork out of your strategy. Instantly generate your brand's online Reputation Scorecard, complete with review highlights, ratings, keyword trends and more.
Downloaded the report? How to Interpret Your Reputation Score
Managing Online Reviews: 3 Foundational Strategies
We came up with this guide to help you discover actionable strategies and approaches in online review management. Here are the three most strategies you should know:
Respond to online reviews
Use the reviews that you get as marketing assets
Ask customers for reviews
1. Respond to Online Reviews
Success in managing online reviews starts with the commitment to becoming a responsive business.
Make sure your brand knows how to respond to negative and positive reviews. Thank positive reviewers for taking the time to share their feedback, and make sure to personalize the response and reinforce the customer's positive experience. (See positive review response examples.)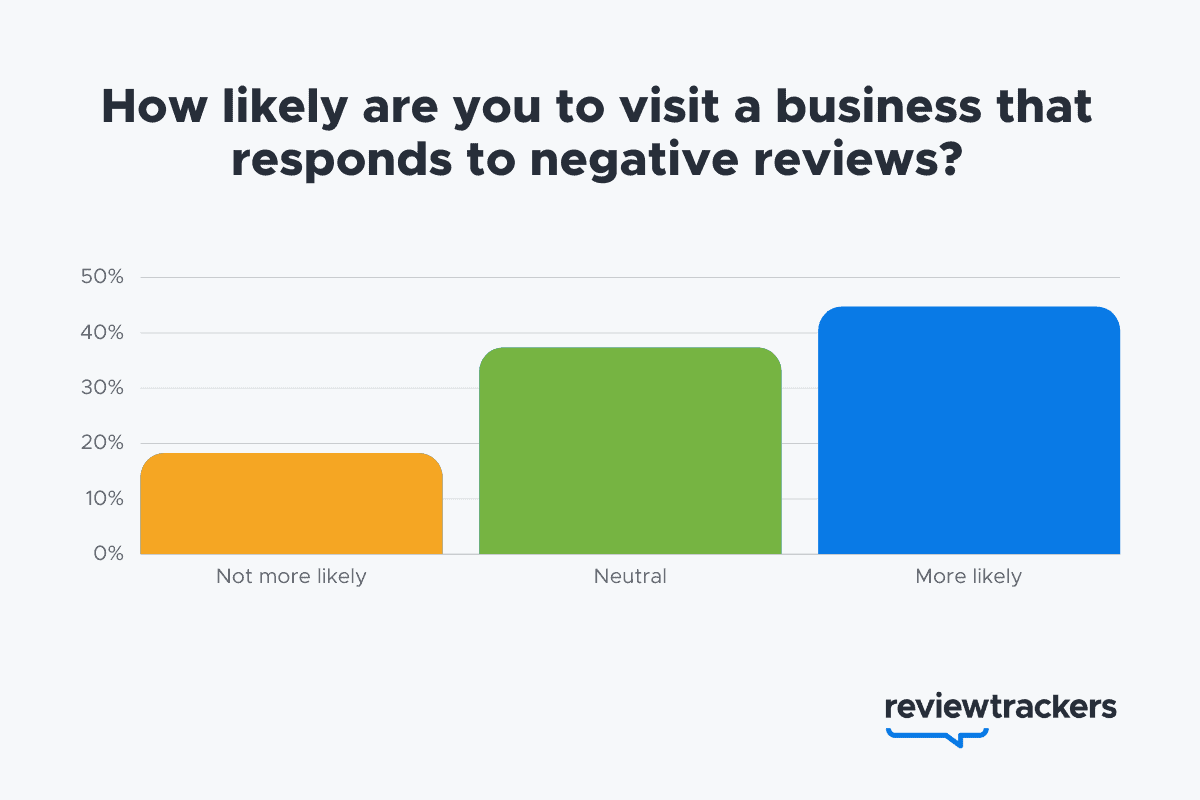 As for how to respond to negative reviews, remember to address valid feedback and remain empathetic to show your business cares about its customers. Avoid delays in responding. The sooner you can get back to your customer, the greater your chances of improving the situation.
It's also useful to guide the reviewer to your customer support resources, which can help you solve issues immediately and protect customer relationships.
44.6% of consumers are more likely to visit a local business if the owner responds to negative reviews (Online Reviews Statistics).
For companies with multiple locations represented by multiple listings and profiles across multiple review websites, responding to reviews presents a challenge — especially without an effective online review management program in place.
Reputation management software can solve this problem and help your business stay on top of what customers are saying. You definitely don't want to have to log in and out of every review site manually. Once reviews are posted, the clock begins ticking, and customers are eager to hear back from you.
A number of today's top brands are simplifying their tech stacks by working with ReviewTrackers. Rather than deploying disjointed solutions and adding more technologies to the stack, they are leveraging ReviewTrackers' award-winning online reputation management software to break silos and consolidate their operations. Read their case studies here.
2. Use Reviews as Marketing Assets
Online review management can work in perfect harmony with your overall marketing strategy. That's because reviews provide social proof, which can help inspire trust in consumers who go online to discover businesses.
Incorporating reviews into your marketing materials — whether it's on your website, Facebook business Page, or search ads — can have a major impact on the results of your efforts. Using a website review widget to embed or display online reviews from your review profiles to your own website can even improve your conversation rates, decrease bounce rates, and improve your ad quality scores.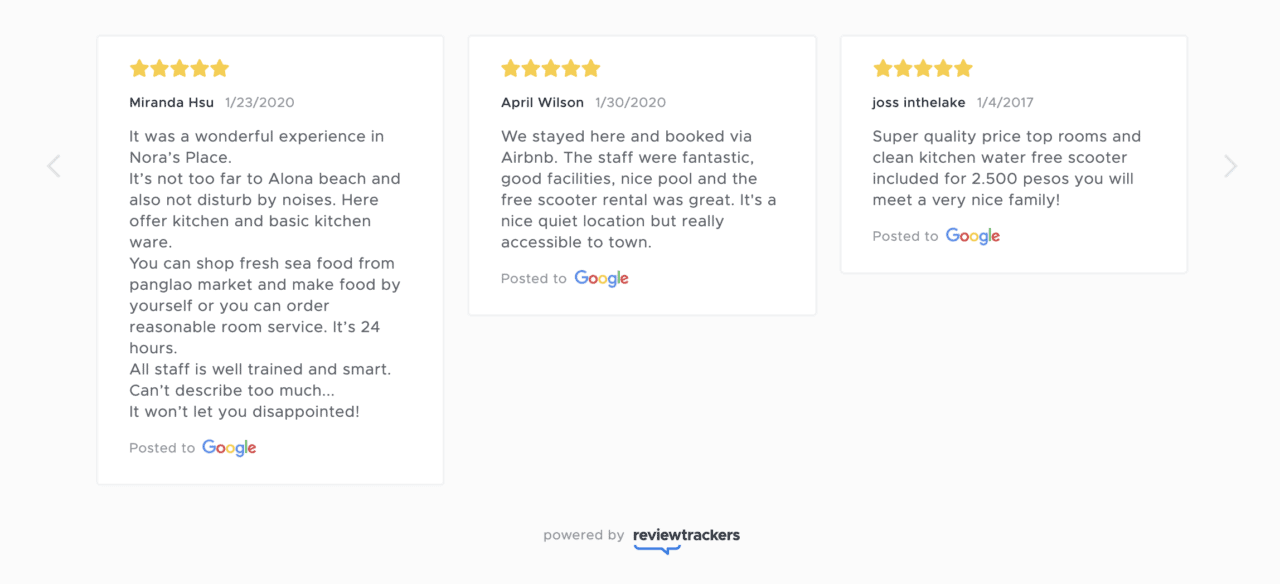 Apart from syndicating reviews, your team should also keep an eye on your company's local listings. More often than not, these listings will include reviews and unsolicited feedback. Use local listing management software to ensure your listings are complete, correct, and up-to-date. Where possible, showcase what your happiest customers have to say by featuring the top reviews on your listings.
3. Ask Customers for Reviews
Many companies think reviews will generate themselves organically over time. Unfortunately, this isn't the case.
Your online review management strategy can make a much bigger impact if you have effective ways of proactively asking for reviews from customers.
If you're just getting started with ways to ask, email should be at the top of your list of channels. As much as 70% of reviews come from post-transactional review request emails. Other channels used for review requests include SMS, various types of customer satisfaction surveys, review landing pages, and review request automation software.
Make sure you keep things simple and make it easy for customers to write and publish their review.
Important note: not all review sites allow businesses to request reviews from customers. Ensure that your efforts are in compliance with each individual review site's guidelines.
Online Review Management is Your Key to Marketing Success
Successful brands and marketers have learned to manage reviews in ways that attract customers instead of driving them away.
You'll notice that based on the action items listed above, the essence of online review management really lies in your ability to engage with customers, listen to what they're saying online, and show appreciation for their feedback.
With the right approach, you can use online reviews to support your marketing strategy, outperform your competitors, and make a positive impact on the bottom line.