A good set of customer feedback questions examples can drive the success of your survey campaigns. By asking the right questions, your company can gain valuable insights essential to improving the overall customer experience. 
Often, companies that can ask the right customer feedback questions also have a sound customer experience management strategy, as well as a more complete understanding of their customers, and can more easily measure customer satisfaction and loyalty.
How Sample Feedback Questions Can Help
With customer experience being one of the most important benchmarks today, growing your business requires relentlessly focusing on your customers, with themes such as:
How do they really feel about your brand? 

What are their biggest wants and needs? 

Does your product or service solve their problems? 

Is your business able to meet customers' expectations? 

Will they recommend your business to friends and family? 
To answer these questions, you must ask your customers. There are various ways of capturing their feedback. For example, many share their feedback freely via business review sites or social media.
You can also proactively collect customer feedback using surveys, forms, comment cards, focus group discussions, interviews, and roundtables.
Customer Feedback Questions: Examples to Get You Started
"What questions should I ask for customer feedback?"
With the right questions, you can open the lines of communication and dialogue that lead to stronger customer relationships and improved business performance.
Let's check out some customer feedback questions examples you can use in your next survey or campaign.
On a Scale of 0 to 10, How Likely is it that You Would Recommend Us to a Friend or Colleague?
This is one of the most popular sample feedback questions used to gauge the loyalty of a customer to your business. It's commonly found in surveys that utilize the Net Promoter Score (NPS) methodology, first introduced by Frederick Reichheld in his Harvard Business Review article, "The One Number You Need to Grow".
The responses enable companies to categorize customers into Promoters, Passives, and Detractors.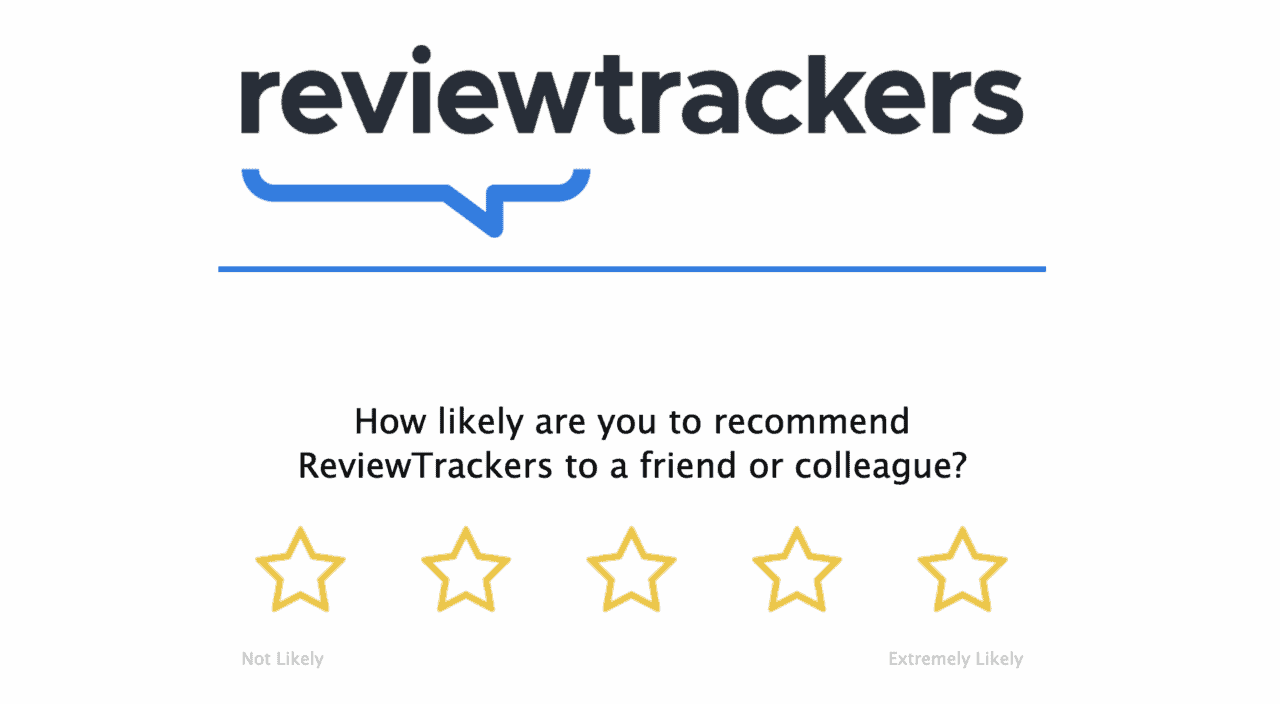 To calculate your Net Promoter Score, subtract the percentage of Detractors from the percentage of Promoters.
Promoters

(score 9-10) are loyal enthusiasts who will help fuel your growth by referring other customers to your business.

Passives

(score 7-8) are satisfied customers, but their lack of enthusiasm may render them vulnerable to offerings from your competitors.

Detractors

(score 0-6) are dissatisfied, unhappy customers who may impede your growth and spread negative word of mouth.
To support specific objectives, you can use alternatives to this feedback question and use various customer satisfaction metrics.
For example, instead of the 0-10 scale, you can use star ratings or even thumbs up/down and smiley/frown emojis to gauge how happy, satisfied, and loyal your customers are. Other related feedback question examples include:
What is the primary reason for your score/rating?

Which features do you value or use the most?

What would you tell your friends or colleagues about us?

How could we make it easier to resolve your questions or concerns?
What Product or Service Features Do You Wish We Had?
Part of successfully delivering a 5-star experience is anticipating customer needs and wants. By asking this open-ended customer feedback question, you're empowering the voice of the customer to help build your roadmap and customize products and services based on the needs and wants of your customers.
The most successful brands separate themselves from good ones by focusing on customer experience management and striving for continuous improvement. Even if you already have a high Net Promoter Score or your online reviews are all rated 5 stars, it's still important to ask customers what you could do better (before your competitors do it first). Some feedback question examples include:
Is there anything you were expecting that you didn't get?

Which features aren't useful to you?

Are our products/services priced appropriately?
How Did You Find or Hear About Us?
If you're just getting started with surveying customers, a good way to ask for feedback is to pose a question that will lead you to discover, first and foremost, where your customers came from.
This is one of the most useful customer feedback questions examples because the response helps you evaluate your marketing channels and decide what to focus on as you continue to build out your brand presence.
It could be that the customer found you on Yelp or Tripadvisor; perhaps a friend recommended your business or customers discovered your business through Twitter, a Google local search result, or an Instagram #hashtag.
Knowing where and how your customers first heard about you will help you refine your marketing efforts and focus on channels that deliver the most impact. Here are some related feedback question examples:
What made you decide to try our business? 

How easy or difficult was it to browse our offers and complete your purchase?

Were you able to find the information you were looking for on our website or page?

Did you use a competing product or service before trying ours?
Did We Meet Your Expectations?
Just knowing whether or not you met a customer's expectations can be valuable information. 
Based on responses to this customer feedback question, you can begin to investigate which issues are plaguing the customer experience, as well as highlight and reinforce the positive qualities the customer likes about your business.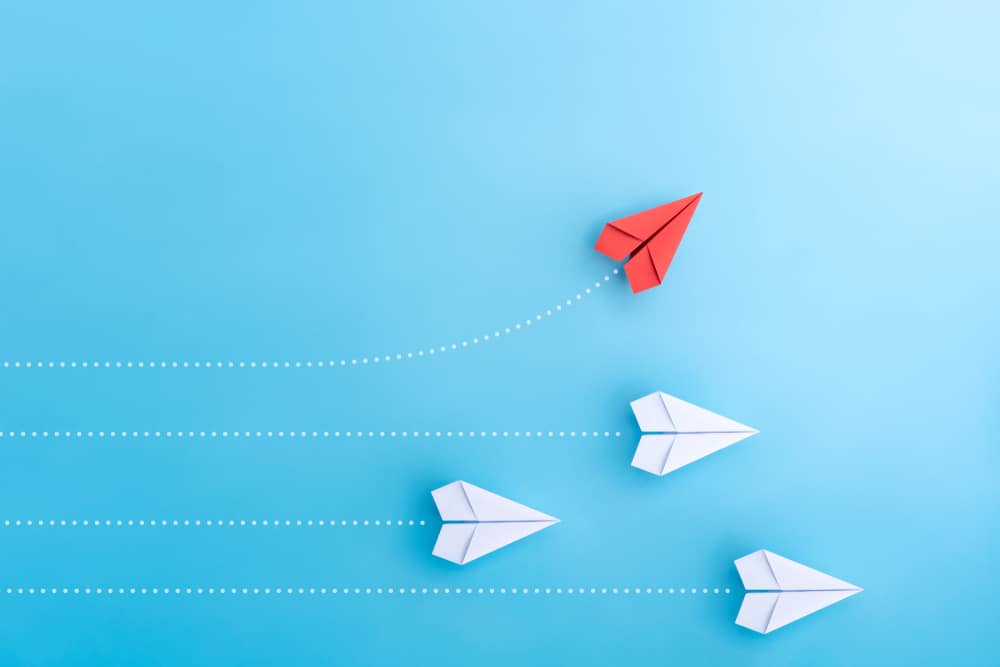 If You Were Unhappy with Your Experience, What Can We Do to Get You to Come Back?
Solicited or unsolicited, feedback is a reflection of a customer's genuine desire to engage with a business.
Regardless of whether their feedback was shared in an online review, a social media comment, a survey form, an email, or a phone call, remember that your customers want to be heard individually and addressed personally and that you must take part in the conversation.
Negative feedback, in particular, warrants a response from your business. This response should include an invitation for the customer to come back and give you a second chance. By asking customers what you can do to get them to come back, you can demonstrate the commitment to making the improvements necessary to provide a better experience.
This sample feedback question also creates structured opportunities for you to uncover critical issues and resolve them before they become public or turn into a negative online review. Use these related feedback questions examples:
What is the one thing we could do to make you happier?

If you could change just one thing about our product, what would it be?

If we were to update our product or service, could we reach back out to you to talk about these changes?
Read our latest guide to learn how to respond to negative reviews (with real-world examples).
How Was Your Experience Interacting with Our Staff?
Negative reviews about customer service can deal a serious blow to your online reputation. By asking this question, you can more accurately view the experience of your customers from their perspective.
Was the customer greeted in a friendly manner? Did the staff promptly and satisfactorily answer their questions? What improvements can you make to your customer service training program?
By incorporating into your customer service model the responses to these sample feedback questions, you can learn how to build customer loyalty and serve your customers better. Some customer feedback questions examples you can ask include:
Did an employee help you today? Who were they? 

Were our staff able to satisfactorily answer your questions or concerns?

What can our employees do to provide you with a better experience?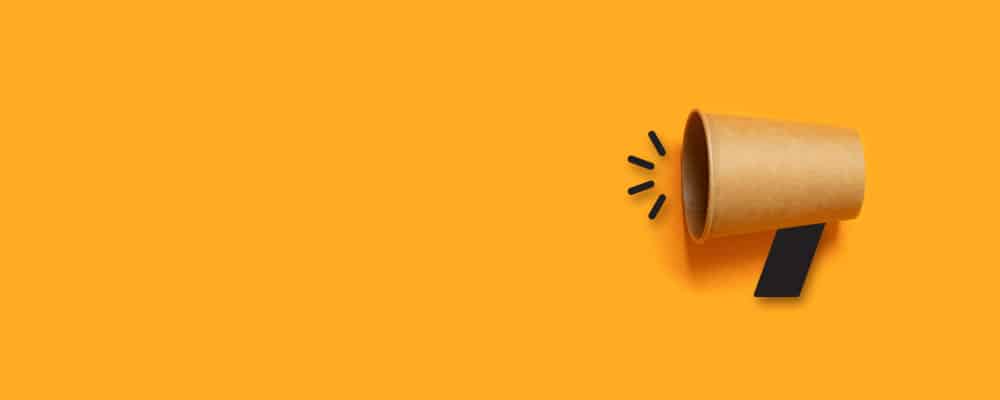 Will You Take Time to Leave Us a Review?
Asking customers for a review is a smart way to capture valuable customer feedback. Apart from delivering important information directly from customers, reviews can also build your brand reputation and bring extra credibility to your company.
If you're not sure what to write in your requests for reviews, here are some subject lines or phrases that hopefully will give you inspiration:
"How did we do? We'd love to hear your feedback on (online review website)." 

"Got a minute to share your experience with our business? Here's a link to our profile on (online review website)."
How to Get Feedback from Customers
Your own customers are likely already sharing their feedback freely on online business review sites and social media. However, you can be more proactive and collect customer feedback using surveys and campaigns. Whatever your methods of getting customer feedback, here are some things you should keep in mind.
Ask the right questions. Crucial to the success of your company's efforts to collect customer feedback is the type of questions that you ask. 
Follow up. Many companies struggle with ways to consistently get feedback from customers. The key is to follow up. When you ask them questions, think of the process as an ongoing dialogue with your customers.
In today's age, businesses that regularly communicate with and request feedback from customers have the edge over those who make only one-off "asks."
Close the loop. If you're using tools to send questions to and get feedback from customers, there may be a temptation to let the machine do all the work. Remember to keep engaging with customers who have shared their feedback. Make sure you actually read their comments, respond to reviews, note their survey responses, and resolve issues. Technological capability is great, but it won't close the loop on your behalf.
Use survey tools. Brands can now use the new Microsurveys feature within the Ask Tool by ReviewTrackers to unlock the full potential of customer feedback and collect targeted, structured, actionable information from the customer.
Microsurveys entice consumers to provide detailed feedback without the extra barriers to entry of longer-form surveys. Each microsurvey has a default required star rating or NPS question, with the option to add up to 5 additional custom questions.
The feature is seamlessly integrated into the Ask Tool, opening up a more robust feedback collection no matter the method. Users can send Microsurveys via the Ask Tool or embed custom landing page links and QR codes anytime, anywhere.
Focus on insights. Don't make data collection your goal. More data does not equate to smarter business decisions. Instead, focus on how you can gather actionable insights from customer feedback, as well as how you can address challenges. Natural language processing and other analytical techniques should help you uncover important information from survey responses and feedback.
Work with a technology partner. When you're asking any of the above customer feedback questions examples, the important part is being able to analyze and act on the information provided by your customers. This isn't easy if you're managing multiple business locations. To ensure that you're effectively listening to customers and making the most out of their feedback, work with a technology partner who will help you meet your business goals and extract meaningful insight from data.
Final Thoughts
If you're still wondering, "What questions should I ask for customer feedback?" then the sample feedback questions above should provide a great starting point for your next survey. By choosing the right set of questions based on your objectives, you can capture the kind of feedback that will serve as a great source of learning for your entire organization.