Learning how to syndicate reviews across search engines, digital properties, and business review sites helps brands increase visibility and ensure that their business information is easily accessible to consumers.
Through the syndication of online reviews, you can get more eyes on your brand as consumers visit multiple channels to research and validate their purchase decisions.
Using a website review widget tool like Amplify is one way to easily syndicate reviews on your website pages. Amplify uses snippets of code to attribute the embedded reviews to their rightful author and original source. This is the recommended way of syndicating reviews and social proof without potentially harming your search engine optimization (SEO) performance.
According to customer reviews research:
Consumers need to see 112 reviews to confirm the authenticity of a rating.

78% check at least 7 reviews that say the same thing before they believe what is being said about a company.
What Are Syndicated Reviews?
What is review syndication? Review syndication is the process of accumulating, sharing, and distributing customer-generated reviews across multiple sites — brand websites, retail sites, social media, review sites, and search engines — to reach more consumers. 
This already happens automatically on a number of sites that benefit from content partnerships. For example, business locations that appear on Apple Maps have their overall Yelp rating on their listings.
Companies, however, can apply the concept of review syndication across digital properties that don't necessarily have these content partnerships. 
Smart marketers today are integrating syndicated reviews as part of their online review management strategy, with the goal of improving brand awareness and boosting their word-of-mouth marketing efforts.
By syndicating review content, brands can exponentially increase their visibility, amplify their online reputation, and reach a bigger audience. 
Syndicated reviews can also potentially improve a brand's local SEO (search engine optimization) performance — by providing brand-related content that search engines can crawl, index, and rank.
How Do I Syndicate Reviews on My Website?
One of the easiest ways to get started on review syndication is by adding reviews to your own website. 
Showcasing your best reviews on your home page, location pages, or product pages can serve as the social proof people need to validate their shopping decisions.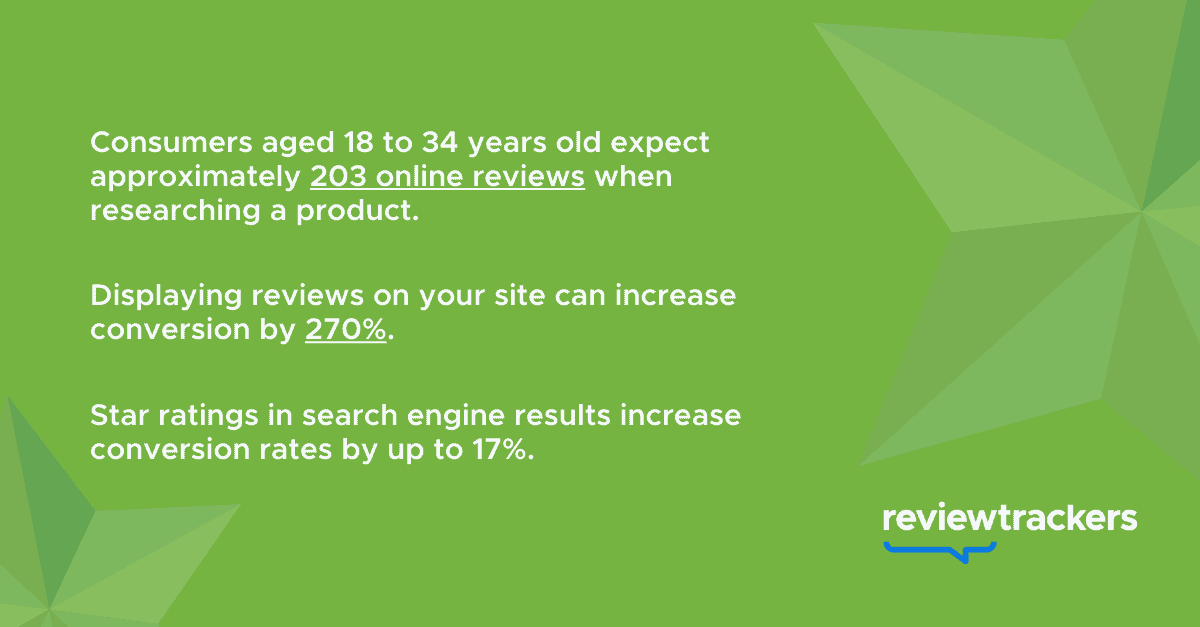 One great tool for easily displaying reviews on your company's website is a review widget like Amplify. Amplify displays all or a curated set of reviews on your website to help drive conversions and boost your site's SEO performance.
The review widget suite provides a number of options for brands looking to syndicate reviews on their digital properties.
Review Carousel displays up to 15 of your company's highest-rated reviews. These can be from third-party

business review sites

like Google, Facebook, and Yelp or from campaigns that captured first-party feedback.

Location Review Feed showcases all reviews for a single business location and provides your website and location pages with fresh SEO-friendly content. 

Star Snapshot shows your brand's overall star rating across all review sites, along with total number of reviews. 
Here's an example of how review syndication using a review widget might look like on a business website:
Read more about the impact of syndicated reviews in the DecisionOne Dental Partners case study.
Syndicated Reviews on Social Media
Another easy and simple way to syndicate reviews is by sharing customer reviews on social media. 
Consumers are more likely to trust social media content created by fellow consumers than promotional brand content. Sharing reviews on social media also means you get to publicly show appreciation for customers who supported your company with their reviews.
This can all be done manually: simply copy and paste review content from your business listings and create the posts on your social media profiles. 
Companies with multiple business locations can also utilize tools for managing social reviews (such as ReviewTrackers and Hootsuite) to help make their review syndication strategy more efficient. 
How Can I Get More Syndicated Reviews?
Whether your company relies passively on automatic review syndication or views it as part of an ongoing online review management strategy, there are a number of ways to generate fresh new reviews for syndication.
The easiest one involves simply asking for reviews from customers. It may make sense to focus on the review websites where your brand needs to improve its presence and reputation. You may also choose to ask for reviews on sites where you know these will get syndicated automatically.
Of course, there is no point in having syndicated reviews if these were mostly negative. To leverage reviews as tools for building your brand reputation, you should:
Amplify Your Reviews and Reputation
Most brands are sitting on hundreds or thousands of online reviews that they likely haven't incorporated into their reputation management strategy. By learning how to syndicate reviews, you can inspire consumer confidence, improve your online visibility and reputation, and make your information more accessible to people evaluating your brand.