Knowing how to delete a Google review can be useful for brands with negative online reviews on their Google My Business (GMB) listing.
With online reviews statistics showing 57.5% of all reviews are on Google, even a few negative pieces of feedback on Google can blemish your online reputation, especially if the review stands out in search results. Here's how you can remove negative reviews.
How to Delete a Google Review as a Brand
Here's the short answer: brands and organizations can't just delete a negative review on their GMB page.
Most of the time, businesses that succeed in having Google reviews deleted do so by either asking Google directly to remove it (because it was fake or violated Google review policy) or by asking the reviewer to delete their own review.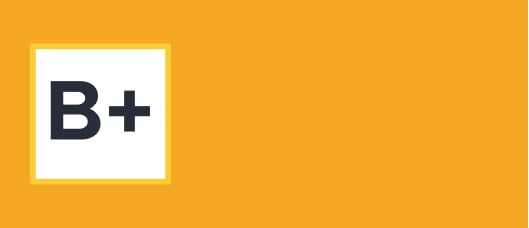 Find out your brand's online reputation score
Take the guesswork out of your strategy. Instantly generate your brand's online Reputation Scorecard, complete with review highlights, ratings, keyword trends and more.
Downloaded the report? How to Interpret Your Reputation Score
How to Delete a Google Review If It's Fake or Violates Google Guidelines
Sadly, it's not uncommon for a business to receive fake reviews on Google. While Google has measures in place to remove fake and spammy reviews, you can also take steps to delete a Google review if you think it isn't authentic, relevant, or useful.
If you're sure that its contents violate the Google review policy, you can try to delete the Google review by flagging it with these three steps:
Sign in to Google My Business.
Choose your business location and click Reviews from the menu.
Find the review you'd like to flag, click the 3-dot menu, then click Flag as inappropriate.
How to Delete a Google Review By Asking the Reviewer to Remove It
Anyone with a Google account can edit or delete a review they have written. But your customers might not know how exactly they can do this. Share these instructions to make it easy for them.
The customer should open Google Maps on their computer or device.
In the top left, click Menu (3 horizontal lines).
Look for Your contributions, click, and then choose Reviews.
Next to their review of your business, click More (3 dots).
Choose an option (edit or delete) and follow the instructions.
How to Delete a Google Review (that You Posted)
Anyone with a Google account can write reviews for places they've visited. These reviews appear on Google Maps as well as on the business's Google listing.
As a user, you won't be able to add an anonymous review on Google. All reviews are public, so anyone can see what you write. If you change your mind about a place you reviewed, you'll be able to edit or delete the review while signed in to your Google account.
On your computer, open Google Maps.
In the top left, click Menu. Then click "Your contributions" and choose "Reviews."
Next to the review you want to edit or delete, click "More." Choose an option and follow the instructions.
Alternatives to Deleting a Google Review
The pressure is mounting on brands with plenty of negative reviews to remove them in a number of ways.
However, there are ways to improve your online reputation without resorting to deleting Google reviews. These tactics not only help consumers see the brand in a new light; they can also be part of a customer acquisition strategy that leads to higher customer retention rates.
Respond to the Review
Proactively addressing unsolicited feedback is the best way to strengthen and protect your online reputation, and the best way to do so is by responding to the consumer's complaints.
Doing so means you have a better chance of not just resolving the issue, but also retaining them for future purchases.
With any luck, you can also potentially convince them to change or take down their review. Even if you don't, you're showing those reading the review that you value feedback and take pride in your brand.
When learning how to respond to negative reviews, you should address specific issues raised in the review and let the review know of your commitment to providing solutions. Be sure to thank the customer for taking the time to share their thoughts.
In the eyes of other potential customers, taking time to respond to reviews can also provide reassurance that your organization listens to the voice of the customer and is committed to effective customer experience management.
Here's an example of how you can respond to a fake Google review:
Hi (Reviewer's Name), We take comments like yours very seriously. Unfortunately, we have no record of any incident with a customer as described in the review. We are also unable to verify your identity from the names of customers in our records. If you were indeed a customer, we would like to investigate this issue further. Please contact (Team Member's Name) immediately at (Email Address) so that we can resolve this issue immediately.
Amplify the Positive — Request for More Reviews
A great offense can be your best defense, and another way to combat a plethora of negative reviews is to start asking for reviews from other customers. Hopefully, this helps you amplify positive feedback about your company, while also drowning out the negative.
While some business review sites like Yelp frown upon business owners asking customers for feedback, other sites — including Google — allow you to reach out to customers for reviews. Knowing how to get Google reviews is easy because there are multiple ways to do so.
Request Reviews through Email or SMS
Do you collect customer email addresses or phone numbers at the point of sale or care? If so, then you can use that contact information to reach out to customers after they leave. Just make sure you get their permission to gather the information and tell them how you plan on using it.
Keep the message short and to the point, and add some personalization to it to show that you highly value their specific feedback. Be sure to provide a Google reviews link that will quickly take the customer to your GMB listing. Reducing the number of steps needed to leave a review goes a long way to getting the positive feedback needed to boost your online reputation.
Use the Ask Tool from ReviewTrackers
The Ask Tool is a reputation management software feature that includes an intelligent workflow to help you generate new reviews through email campaigns, SMS, on-site kiosks, and customizable landing pages.
With this feature, you can also automate the follow-up with scheduled reminders and drip campaigns. Meanwhile, Ask Tool's over-solicitation prevention technology helps you keep your email list clean.
How to Delete a Google Review and Build a 5-Star Reputation
Knowing what to do when you receive a negative review on Google can help you protect your online business reputation.
While there's no simple or straightforward way to remove a review that could potentially damage your reputation, following the steps outlined above can prepare you for situations where your business will benefit from having a review on Google deleted or edited.