The ability to edit Google reviews isn't new to the platform, but many people – as well as those managing a Google My Business (GMB) account – are unaware that it exists. Having this simple yet powerful feature allows both the brand and customer to amend their words online so that proper context and sentiment is conveyed to either party.
To make sure that it's used to its full potential, we'll show how to edit Google reviews and how customers and brands can use it to their advantage.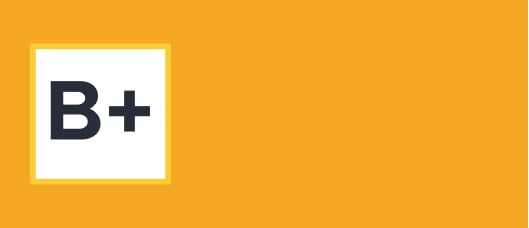 Find out your brand's online reputation score
Take the guesswork out of your strategy. Instantly generate your brand's online Reputation Scorecard, complete with review highlights, ratings, keyword trends and more.
How Customers and GMB Users Edit Google Reviews
Fortunately, GMB users and customers alike don't have to jump through hoops to edit Google reviews. As long as they are logged in to their Google profile, they can edit their review or response on Google Search or Maps. However, the process somewhat varies where you are a consumer or GMB user.
How Customers Can Edit Google Reviews 
Those looking at a listing on Search won't have to spend time finding their feedback among the potentially huge list of Google reviews left by other customers. Once the business name and card show up on the right side of the screen, users can click on the Google reviews link next to its star rating, which opens up a smaller window that shows a small sampling of reviews.
On this new window, click on the "Edit your review" button on the top-right corner of the screen. This brings up yet another screen with your actual review. If you're on Maps, the "Edit your review" link appears below the reviews section of a listing.
As a consumer, you can edit both the text and star rating of your review. However, there doesn't seem to be an indicator to show that a review was edited, but the timestamp changes to reflect the fact that it was recently changed.
How GMB Users Can Edit Google Review Responses
As a business owner, you might also have a need to edit review responses especially when inaccurate information or inappropriate content is published as a response.
To make changes, GMB users will need to find the "edit" button that appears below the review response in question. Clicking it opens another window where you can edit the original response. To finalize the changes, click the Submit button.
Edited Reviews in Action
Knowing how to edit Google reviews not only helps in terms of creating additional context for both the review and response; it can also pave the way for the brand to reach out and provide a response that explains their side of the story. In other words, it's great way to convince people to provide a better rating and perhaps even boost customer retention rates.
Take a look at the review below from a disgruntled customer at a vehicle service center. 
The store owner saw the feedback and responded. Not only did the owner apologize in their response, but they also clarified an issue brought up by the customer and thanked them for their business.
The detailed response had an impact. The customer increased their original rating from one star to three stars. Apologizing and resolving the issue was enough to change the customer's perception for the better.
If you want to convince your customers to update their reviews, you'll need to do more than just respond to the review — you'll need to pay attention to the customer's pain points and actually do something about it. (Customer experience analytics can help with this issue.)
After taking note and fixing problems mentioned by customers in reviews, businesses should update customers of the changes through a response, which is the perfect time to ask the customer to update their review.
Why Staying on Top of Google Reviews is Crucial
Google reviews have more impact on customers than reviews on other sites. Customer reviews data shows that 63.6% of people are likely to check Google reviews before they visit a business. Furthermore, 63% of people said that a business never responded to their review.
This provides more than an opportunity to convert 1- and 2- star reviews to a 3-, 4-, or 5-star rating. These changes make the review more recent, which helps bring in customers.
Simply put, learning how to respond to negative reviews and getting improved feedback is a great way to differentiate yourself from the competition. By taking advantage of the ability to edit Google reviews, owners can respond and get better reviews that set them apart from the competition.