Social listening is a marketing concept that's used to describe a wide range of processes that involve tracking and monitoring online mentions and social media comments containing your brand name. 
It's a strategy that lets you listen in to the Voice of the Customer on social media — without wasting valuable time and without missing anything important.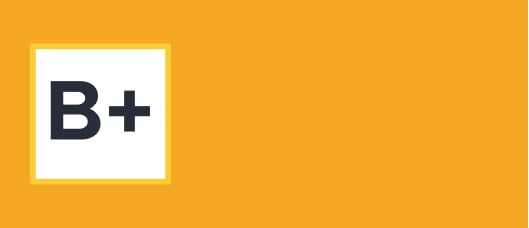 Find out your brand's online reputation score
Take the guesswork out of your strategy. Instantly generate your brand's online Reputation Scorecard, complete with review highlights, ratings, keyword trends and more.
Downloaded the report? How to Interpret Your Reputation Score
What is Social Listening?
Social listening is the process of monitoring conversations and collecting data about your brand, product, or industry on social media platforms — and getting meaningful insights out of these conversations and data.
This process allows you to answer questions like:
Who is talking about your company?

Where are your products and services, brand name, business locations, and employees being mentioned?

How are potential customers talking about your brand?

What are the trends within your industry and market that you should know about?

How does your

brand perception

compare to that of your competitors across social media?
Technology has given rise to a range of social listening tools and resources. You don't necessarily have to log onto Facebook Business Manager or your Instagram business profile every day and keep watch 24/7. 
When you deploy a social media listening tool, you can collect and manage data from the platforms that matter the most to your business — without wasting time manually logging in and out of your business's social media accounts. 
Why Is Social Listening Important?
Let's talk about why social listening matters to your business. First, let's take a look at some stats: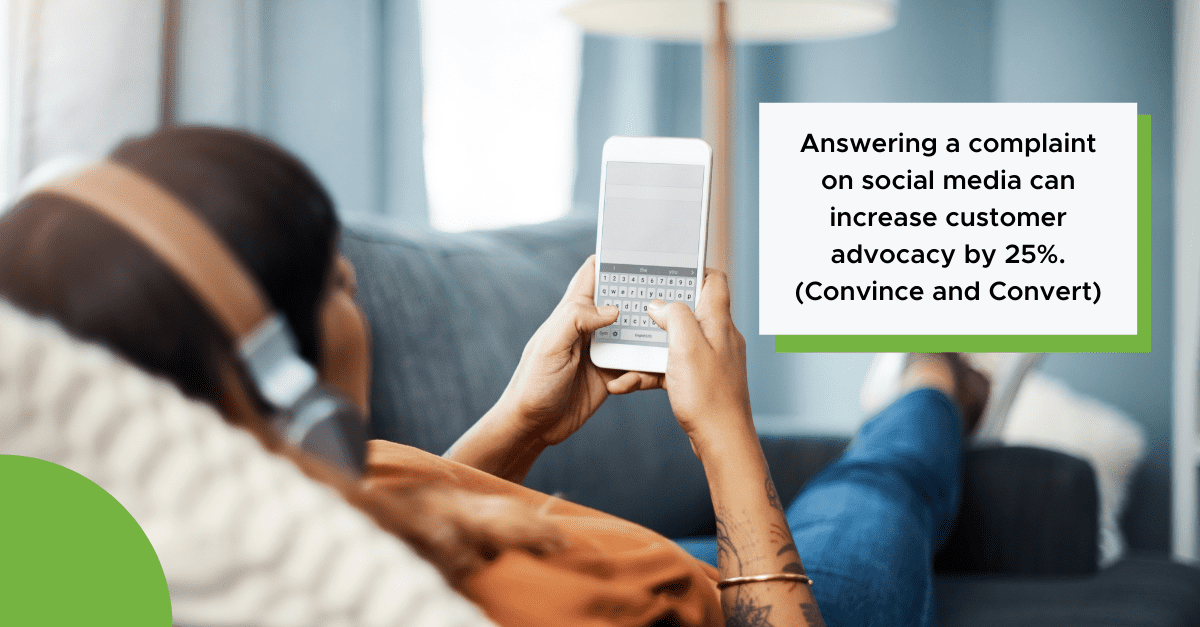 You Can Be More Responsive to Customers
If potential and existing customers wish to engage with your brand, they aren't always going to visit your website, send you an email, give you a phone call, or fill out a survey form. 
Thanks to social media, they now have the option of tagging your brand on Twitter or Instagram, posting Facebook reviews, or sharing their feedback on other digital channels like Google My Business, Tripadvisor, and Yelp.
Social listening helps your team avoid delays in responding to customers, regardless of where they choose to engage with your business. 
This helps your brand become more responsive. This in turn fosters consumer trust and improves your reputation. After all, the sooner you can get back to your customer, the greater your chances of winning them over and attracting them to your business locations.
You Can More Accurately Gauge Brand Awareness and Reputation
In today's age — where first impressions of brands are often created on digital properties and social media platforms — a good understanding of your brand awareness and reputation is critical.
An effective social listening strategy can help you achieve this type of understanding. It allows you to monitor and understand all relevant conversations about your brand. 
It also helps you answer questions like, "Who is talking about your brand?" "How many people are talking about your brand?" and "How do customers perceive or feel about your brand?"
Read more: Brand Awareness vs. Reputation: What is the Difference?
You Can Capture and Act on Valuable Customer Feedback
Another key benefit of having social listening tools in place is that they enable your company to capture valuable customer feedback on social media and business review sites.
A tool like Brandwatch, for example, allows your team to collect data from both social and review platforms and get meaningful insights out of this data. 
With the ReviewTrackers-Brandwatch partnership, you can learn what social media critics and negative reviewers want, fix customer pain points, spot opportunities to improve your brand reputation, and achieve higher ratings. 
As one of today's top social media listening tools, Brandwatch also provides tools and features such as author analysis, page type analysis, topic and sentiment analysis, which help companies analyze and interpret social conversations at scale. 
You Can Protect Your Brand Reputation
Negative comments, feedback, and reviews on social media can spread quickly. Social listening helps you identify and mitigate these threats to your brand reputation.
Most social media listening tools will have crisis management features and send alert notifications if there's something happening on social media that could tarnish your brand reputation. When you have the ability to jump on these critical conversations, it's a lot easier to resolve issues, respond to customers, and minimize the impact that negative social media comments may have. 
Says best-selling author and customer service expert Chip Bell: "In the customer's mind the clock starts when he or she posts a negative comment or review, and your reputation drops with every hour you delay providing a response. 
"Be honest, be apologetic, and offer the aggrieved customer an easy way to access you. In the social media world, you are assumed guilty until your response alters public perception."
You Can Analyze Data and Identify Trends 
The conversations that are happening on social media about your brand can be used as a powerful tool to help your company identify trends and improve market position. 
With an effective social listening strategy in place, you'll be able to influence a wide range of processes, including product research and development, business operations, advertising approaches, and customer experience management.
Ultimately, social listening will help your company make better business decisions based on social media analysis and data. 
You Can Develop More Effective Campaigns
Not getting optimal results from your marketing and advertising campaigns? 
Social listening can help with this: by helping your company understand what makes customers click, what inspires their loyalty, what trends they're following, and what changes they'd like to see across your brand. This type of information should help you develop and refine your marketing tactics, without having to depend on expensive surveys or focus group discussions.  
Invest in Social Listening to Grow Your Business
A successful social listening program should contribute to the growth of your company. Not only does it give your team the ability to monitor social conversations around your brand; it also gives your team access to the type of insights and data needed to accelerate operational breakthroughs and deliver better customer experiences.