Cultivating a positive brand perception among your prospects and customers is directly tied to profitability. 
Obviously, companies don't have direct control over what customers think or feel about their brands; customers do. However, while brand perception may seem largely out of your hands, it doesn't mean you can't measure it and take action to improve it. 
Companies that know how to measure brand perception are often the ones that are truly able to understand — and therefore attract and delight — their customers.
Brand Perception Definition
What is brand perception and why does it matter? Let's take a look at this useful definition from Qualtrics: brand perception is what customers believe a product or service represents.
As such, it's not what your company or brand thinks or says it does. Regardless of the type of image or reputation you aim to represent, brand perception will always come from your customers: the sum of thoughts and feelings they have about your brand, and what follows when they hear, see, or interact with your brand, products, and services.
Researchers assert that consumers utilize their five senses and take various types of cues to form their brand perceptions.  
Visual cues

like brand logos and TV commercials (Nike, Disney, Apple logos)
Auditory cues

like brand slogans, jingles, taglines, catchphrases and radio ads (McDonald's "I'm lovin' it," Allstate's "You're in good hands," KFC's "Finger-lickin' good") 
Scent cues

that trigger certain memories and emotions, like airlines' use of scents in their cabins or the earthy, soothing smells that waft from a spa or salon
Why Is It Important?
Brand perception is important because what customers think of your brand can impact their decision to do business with you, as well as their decision to recommend your company to their friends and family.   
According to research:
These numbers show that, for businesses built on customer relationships, brand perception sets the tone.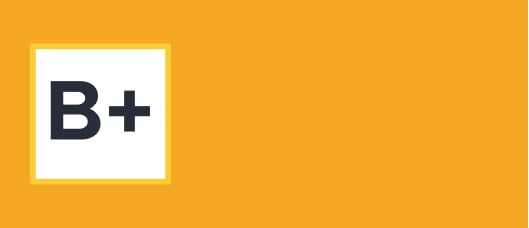 Find out your brand's online reputation score
Take the guesswork out of your strategy. Instantly generate your brand's online Reputation Scorecard, complete with review highlights, ratings, keyword trends and more.
Downloaded the report? How to Interpret Your Reputation Score
This makes reputation measurement a key strategy for companies of all shapes and sizes: it's an essential way to understand how people perceive and feel about your brand, and what they think of when they come across your products and services.
How Can You Measure Brand Perception?
In today's digital age — where first impressions of brands are often created in a handful of clicks and taps, and where the briefest of online interactions can quickly change brand perception — marketers should recognize that brand perception measurement is a valuable tool for driving future growth. 
Indeed, companies that develop the ability to measure brand perception are more effective in improving and elevating it than those that don't. 
Here are some of the most effective ways you can get started with brand perception measurement:
Conduct Customer Surveys
Companies that regularly conduct customer surveys often have a more complete understanding of their customers and can more easily measure brand perception. 
When conducting surveys, it's always useful to identify and track specific metrics like Net Promoter Score (NPS), Customer Satisfaction Score (CSAT), and Customer Effort Score (CES). Doing so enables you to establish benchmarks and collect highly actionable information.  
Manage Online Reviews
Online reviews play a crucial role in how today's consumers perceive and judge brands. Well before they visit a physical store or business location, they take cues from business review sites like Google, Yelp, Tripadvisor, and Facebook. 
According to customer reviews research:
94% of consumers said a negative review convinced them to avoid a business. 

4 in 5 consumers will reverse a decision after reading negative reviews.

Review interaction is up by 50% from pre-pandemic levels. This demonstrates consumers' heightened sensitivity about where to go or what to purchase in the wake of the pandemic.
Be sure to incorporate online review management as part of your brand perception strategy. This leads to better reviews and a positive reputation, which will then help improve your brand's influence, trustworthiness, and ability to impact consumers' perceptions.
Monitor Social Media
Like reviews, social media is a valuable source of candid unsolicited feedback that surveys don't reliably provide. This is why it's a good idea to track mentions of and reactions to your brand across sites like Facebook, Instagram, Twitter, and Linkedin. 
By tuning into what customers are saying about your brand on these channels, you can promptly respond, join and change the conversation, and influence brand perception. 
Analyze Customer Feedback
What do customers like and dislike about your brand? If this isn't always clear from surveys or your social reviews monitoring efforts, you can dig deeper into data and crystallize information into insights. 
There are a number of analytical tools and approaches that allow companies to analyze customer feedback and pin down sentiment data, emotions, and feelings.
For example, natural language processing technology, which is the ability of a computer program to understand human speech as it is spoken, can help your organization interpret customer feedback the way the human brain interprets language. This should then aid your efforts to measure brand perception — and accelerate breakthroughs and improvements backed by data. 
Collect Employee Feedback
Another useful way to gauge brand perception is to turn to your employees. After all, they are the ones who make, market, sell, and manage your products and services.​​ They also have a unique insider's perspective as well as valuable customer-facing experience. In short, your workforce is key to measuring, communicating, and influencing positive brand perceptions.
By investing in employer brand monitoring and managing employee feedback, you can more accurately understand the perceptions that employees have of your organization, along with the perceptions of customers that they interact with on a daily basis. 
Final Thoughts: Build Your Brand Perception Strategy Today
Companies often assume that they know how customers feel about their brand. However, there can exist a gap between expectation and reality, between what brands think they provide and what customers actually think and feel.
By learning how to measure brand perception, you can take the guesswork out of your strategy. Following the brand perception measurement tactics outlined above can help you make impactful changes and build a brand that stands out from the competition.