Employee feedback is an important component of any organization's employer branding strategy. 
Not only does employee feedback contain the kind of information and insights you need to build a great employee experience; it also helps the team and your entire organization perform better. A company that knows how to handle feedback effectively from employees is also more successful in attracting and retaining top talent. 
Here are some stats that highlight the importance of managing employee feedback:
39% of employees report that they don't feel appreciated at work. (

Officevibe

)

While 60% of employers have increased employee listening efforts, few are using formal listening approaches. Only 31% conduct employee surveys and 13% conduct focus groups. (

Willis Towers Watson

)

Companies that effectively handle employee feedback enjoy 14.9% lower turnover rates.

Employees are twice as likely to feel disengaged if they feel their feedback is being ignored by management.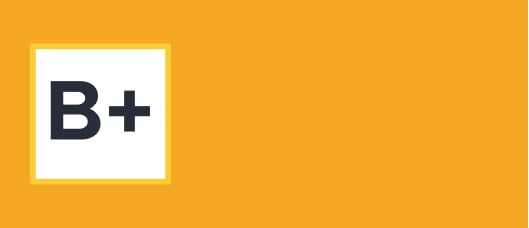 Find out your brand's online reputation score
Take the guesswork out of your strategy. Instantly generate your brand's online Reputation Scorecard, complete with review highlights, ratings, keyword trends and more.
Downloaded the report? How to Interpret Your Reputation Score
Key Benefits of Managing Employee Feedback
The world's top companies and employer brands listen to authentic, candid feedback from their employees in order to achieve a greater understanding of the employee experience.
Are people happy with your office policies and benefits package? What do they think of your response to the pandemic? Do they feel like they are being listened to consistently and compensated fairly? What do employees really think of your PTO policy and workplace flexibility?
Listening directly to your employees is the key to answering these questions and more. By learning how to collect employee feedback, proactively listening to your workforce, conducting employee feedback surveys, and leveraging employee feedback tools, your company can reap these benefits:
Improve Employee Retention
Companies that listen to their employees are more likely to be able to keep and grow a happy and productive workforce. 
Remember: your employees are the pulse of your organization. Listening to and managing their feedback enables your team to track their progress and meet their expectations. 
As companies navigate a post-pandemic landscape, employee feedback plays an even bigger role in these difficult times. Listening to your employees is the right thing to do. Make a point to be available, responsive, and empathetic for your employees, even if they're working from home.  
Easily Correct Problems with the Employee Experience
Business leaders will often say they want employee feedback. But not everyone will really want to hear it (at least when it's bad). 
Frankly, every organization needs it: employee feedback helps teams adapt to evolving expectations and deliver better employee experiences. It also allows you to discover high-impact pain points that workers have communicated and get them out of their way.
Whether this comes from Glassdoor reviews, employee feedback survey forms, one-on-one Zoom consultations with leadership, employee interviews, performance reviews, or pieces of paper dropped in your office's suggestion box, employee feedback should provide the data you need to foster a successful work environment.
Employers are also less likely to incur productivity losses if they can listen to feedback and spot employee issues before they become full-blown reputation disasters. 
Build a Positive Employer Brand Reputation
Speaking of reputation: your ability to manage employee feedback is essential to the success of your employer branding strategy. 
When making a decision on where to apply for a job, 84% of job seekers

say the reputation of a company

as an employer is important. And 93% say it's important to be thoughtful and informed about all aspects of a company prior to accepting a job offer.
Companies that embrace — instead of fear — public-facing feedback, i.e., online reviews left by employees on sites like Glassdoor and Indeed, are more likely to have stronger employer brand reputation than those that don't.
By investing in employer brand monitoring and managing employee reviews and feedback, you can determine whether or not your company is seen as a great place to work. You can also more accurately understand the perceptions that current and potential employees have of your organization.
Streamline Recruitment and Attract Top Talent
Is your recruiter taking too long to return phone calls? Are your interviewers asking the right questions, or are they making a negative impact on your attractiveness as an employer? What factored into a candidate deciding not to accept the offer, when you thought for sure that she would? 
It's important to learn how to collect employee feedback and ask these questions. It will help you refine and perfect your interview process. Authentic feedback from employees as well as candidates will come in handy. Listen to their comments. Then make the correct changes to your hiring process and deliver interview experiences that match potential employees' expectations (as well as your own brand values).
Managing Employee Feedback: Keys to Success
As an employer, you can gain extremely valuable insights about your organization through candid and actionable employee feedback. Read on for information on how you can effectively manage customer feedback — and what your keys to success are.
Monitor Online Reviews
The employer-employee feedback loop should be a critical component of your human resources management process. Thanks to the rise of business review sites like Glassdoor and Indeed.com, more and more employees are making their voices heard. 
They're rating their interview and employee experiences. They're talking about the pros and cons of the job and sharing details of their working lives. They're expressing their feelings about their CEOs and leadership team with a thumbs up or thumbs down (or smileys or frowns). Not just internally or in private, but also online, in public, and for all your candidates and potential employees to see. 
83% of job seekers are likely to research company reviews and ratings when deciding on where to apply for a job. (

Glassdoor

)

7 out of 10 people surveyed changed their opinion about an employer after the company replied to a review. (

G2

)
Trust us: It's a good thing. When employees share their thoughts in their own words, you have an incredible opportunity to listen in, respond, and take action in ways that help your business grow.
Use Employee Feedback Tools to Ask Questions
Effective leadership involves the ability to get to the heart of important employer-employee conversations. While employees won't always find it easy to be upfront with their managers and bosses, you can ease their reluctance by leveraging employee feedback tools and asking insightful questions like:
How can we make work more fun?

If you were in my shoes, what would you change? Why? 

What have you heard customers say about our business? 

If there's one thing you could change about what we do here at work, what is it and why?

How can I set you up for even greater success?
Be Thoughtful and Empathetic
When dealing with negative feedback, remember to always be thoughtful and empathetic towards your employees.
Reflect on what they said, and address any specific issue they raised. In the same manner as when you're dealing with customers, apologize if you have to, and resolve to do better next time. 
Listening carefully and thoughtfully to your employees will enable you and your leadership team to make decisions that result in improved employee satisfaction and plentiful wins for your business.
Analyze Data to Understand the Employee Experience
This applies particularly to enterprise-level organizations that receive massive amounts of employee feedback. 
Looking to make sense of what the collective voice of your employees is saying? Apply analytical techniques and use tools to help you find hidden patterns and trends in sentiment within your data. 
For example, you and your HR team may discover that 95% of your Glassdoor reviews mention how incredible the organizational culture is. But 70% mention how there's room to improve "workplace flexibility" or your company's "PTO policy." 
By using analytical tools like natural language processing and sentiment analysis, you can spot employee issues before they become full-blown disasters, as well as discover positive features that you can highlight with candidates and potential employees.