How ReviewTrackers Outperforms Alternatives Like Reputation.com and Birdeye
ReviewTrackers is a customer experience leader and technology partner to today's top brands.
Apart from offering a more robust feature set than Reputation.com, Chatmeter, Birdeye, Podium, Yext, and other alternatives, ReviewTrackers also offers your brand unparalleled data accuracy, consolidated reputation management operation out of the box, exclusive partnerships with data providers, and a world-class customer service experience.
Whether you and your team are looking to achieve higher ratings, get more reviews, improve SEO performance, achieve competitive differentiation, or deliver better customer experiences, ReviewTrackers will get your brand results like no other alternative reputation management provider.
Actionable data means actionable insights for your business
Consolidated reputation management saves your company time and money
Intelligent workflow helps your brand win your market
Jump to a section to explore what business love about ReviewTrackers
Option to add new sites to track
Custom review response with personalization (merge tags)
Trending keywords identification
Local search rank checker
What Businesses Love About ReviewTrackers
Get Help When You Need It With Award-Winning Support
ReviewTrackers customers and leading brands value our customer-centric and human-powered support.

Get answers when you need them from our award-winning Customer Success team and our marketing resources.

As a ReviewTrackers customer, you also get unlimited access to our easy-to-follow collection of Help Center articles and feature tutorials. Make the most of ReviewTrackers with simple steps for success, from in-app online review responses to advanced customer feedback campaign creation and customer experience analytics.

Since we're developing new content all the time, you'll always have access to the latest marketing tips and best practices to make the right decisions for your brand.

Our team rates high in customer satisfaction, support, friendly expertise, and the platform's ease of use. Read our latest reviews on G2 and Capterra.


On several occasions, we had an urgent request that required fast action, and ReviewTrackers never failed to follow through. Their support team is responsive, proactive, and dedicated to meeting your needs. There are no words to describe how much our team enjoyed working with ReviewTrackers."
Mycah Hulst
Tommy's Express Car Wash
Learn more about ReviewTrackers
Accurate Data Means Actionable Insights For Your Business
ReviewTrackers delivers and presents your brand's data with greater accuracy and reliability than every other reputation management software product.

With ReviewTrackers' API partnerships and integrations with today's top review sites, you don't have to deal with issues like seeing duplicate reviews, having your data mysteriously disappear from your dashboard, or receiving late notifications.

Meanwhile, ReviewTrackers' advanced natural language processing (NLP) engine interprets data from reviews and feedback so you can understand customer sentiment and improve operations at the location and corporate level. Equip your team with the intelligence and foresight essential to delivering 5-star customer experiences — today and in the future.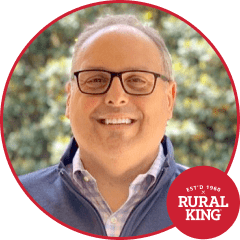 With ReviewTrackers, we have learned more about why customers love Rural King. We now use these data points to pivot our store experience, operations and cleanliness, product stocking, and staffing."
Kirk Waidelich
VP of Marketing, Rural King
Read the case study
Consolidated Reputation Management Saves Your Company Time and Money
Rather than deploying disjointed solutions and adding more technologies to your team's tech stack, today's top brands are leveraging ReviewTrackers to break silos and simplify their operations.

No other software solution combines local listings, SEO, review management, competitor analysis, and social listening into one package. Use ReviewTrackers, the best reputation management software, to consolidate everything reputation-related into one scalable tool, while accomplishing organizational goals with less overhead.

ReviewTrackers also unifies data from reviews and customer feedback and makes this visible to teams — allowing your entire organization to collaborate more efficiently, act quickly on insights, and deliver better customer experiences.

With ReviewTrackers, which serves as an integration partner for today's top tools and technologies, including Google, Hootsuite, Zapier, Brandwatch, Qualtrics, and G2, you can streamline workflows and create a single view of performance.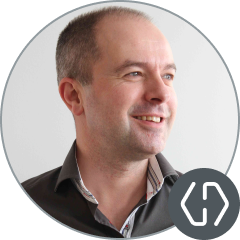 We greatly value the relationship we have with ReviewTrackers. The API has been easy to work with and reliable. And we can always rely on rapid and helpful support."
Stephen Pike
Managing director, HGEM
Read the case study
Intelligent Workflow Helps Your Brand Win Your Market
ReviewTrackers gives you and your team all the tools you need to engage with customers, effortlessly collect reviews and feedback, deliver better customer experiences, and build a powerful brand reputation.

The Ask Tool, ReviewTrackers' intelligent review and feedback request workflow, helps your team close the feedback loop and drive review volume growth with zero lift.

With only a few clicks of a button, your entire team can turn happy customers into brand advocates on the sites that matter the most — with the peace of mind from knowing that ReviewTrackers keeps your customer data secure at all times.

Powerful email and SMS templates, a kiosk mode feature, NPS and star rating microsurveys (in beta), and drip campaigns mean that there are limitless possibilities for capturing valuable feedback that your entire team can action on.

New reviews your team generates can dramatically improve your brand's search engine performance, essential to attracting more customers, increasing conversion, and winning your market.


With ReviewTrackers, we can gain exposure online and pick up information on what people think, as well as encourage others to write reviews."
Trevor Pachis
American Family Insurance
Read the case study