At a time when consumer behavior is changing and brand conversations can take place anywhere, brand reputation management has become a big priority for companies. 
A positive brand reputation can inspire consumer confidence, foster loyalty, and drive bottom-line growth. On the other hand, a negative brand reputation can drive prospects away and lead to the loss of existing customers.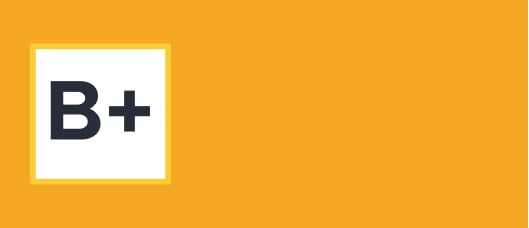 Find out your brand's online reputation score
Take the guesswork out of your strategy. Instantly generate your brand's online Reputation Scorecard, complete with review highlights, ratings, keyword trends and more.
Downloaded the report? How to Interpret Your Reputation Score
If your business performance hasn't matched expectations, it may be useful to check up on your reputation and see how customers talk about and perceive your brand. It's also a good idea to see where you stand in terms of brand awareness and reputation.  
This type of assessment presents a unique challenge for a lot of companies, no matter the type or size. In order to understand how to craft the right brand reputation management strategy, let's examine the qualities or characteristics to aim for. 
Brand Reputation Management: Best Traits
What does a positive brand reputation look like? How do you know if your efforts are delivering the right kind of results for your brand? Here are some common qualities found in companies with effective brand reputation management strategies:
Strong Thought Leadership and Expertise
Think of your favorite brands. More likely than not, they're seen as experts in their space because of their prominence, authority, and influence.
With brand reputation management, you can demonstrate thought leadership and serve as a go-to resource to whom people look for insight and answers to their questions.
Brands with a great reputation are also featured consistently in news and business publications, social media channels, and trade outlets. They are also often more successful in securing speaking engagements, lead-generating publicity, and award opportunities.
High-Quality Search and Online Presence
Effective brand reputation management helps your exposure by making it easier for searchers to find and see your company as a trusted resource that provides valuable information. It also influences local SEO performance, giving brands the opportunity to connect with a targeted audience in areas where they have business locations.
Usually, this type of work involves having a local listing management system in place. This allows brands to ensure consistency in online listings, optimize visibility for local and "near me" searches, and outrank the competition.
It may also entail deploying an online review management solution to ensure that online reviews and customer feedback are effectively managed and responded to, thus minimizing the risk of damaging your brand reputation.
Why is this important? Search engines don't prioritize brands with a negative reputation. Typically, what you will see at the top of search engine results pages are results for high-quality businesses with a solid reputation. The same goes for online news outlets, social media, online forums, blogs, and local business directories.
Healthy Social Media Following
Brand reputation management can also drive the social media presence and engagement levels of your company.
Think of it this way: as an individual social media user, would you take the time to like, follow, retweet, or engage with a brand with a bad reputation? Probably not. Instead, we like, love, and are delighted by brands that are well-thought-of and respected.
Whether it's on Facebook, Twitter, Instagram, or Linkedin, brands with an excellent reputation often have rapidly growing communities of social media fans and followers. They're engaging, trustworthy, and accessible. They're also more likely to be able to make authentic connections with customers than brands with a negative reputation.
Read more about the relationship between social media and reputation management.
Great Reviews and Ratings
Brands with a great reputation also typically have an attractive presence on business review websites.
No company has perfect reviews and ratings — and perfection is less than ideal anyway. But if you're managing the reputation of your brand the right way, you should be able to consistently get positive reviews and ratings on sites like Yelp, Facebook, Google, and Tripadvisor, among others.
A great reputation will also push your brand to the top of search results and business directories, thanks to customers who share their experiences through online reviews.
Brands with a rock-solid reputation are also usually highly responsive to these reviews, and to customer feedback in general. They know how to respond to negative reviews because they realize their importance and impact on a brand's reputation.
Brand Reputation Management: Best Practices
Now that you know the qualities of brands with a well-managed reputation, it's time to get your own plan in action.
We have a few starting tips to get your brand reputation management plan up and running in the right direction.
Manage and Respond to Reviews
Responding to reviews is a key component of any brand reputation management strategy. Perceptions immediately improve when customers who reviewed your company hear back from you.
Check out these stats:
94% of consumers say a bad review has convinced them to avoid a business.

53% expect businesses to respond to negative reviews within a week.

63% say that a business has never responded to their review.

45% of consumers say they're more likely to visit a business that responds to negative reviews.
These numbers also explain why the most successful and highly rated brands are typically the most responsive to customers.
Grow Your Content Marketing Efforts
Your brand reputation is shaped largely by how consumers perceive you, but you have to resist the notion that there is nothing you can do about it. One tactic that can benefit any brand is content marketing.
A valuable part of any brand reputation management strategy, content marketing helps stimulate consumer interest in your brand.
This means creating, publishing, and sharing different types of content — blog posts, whitepapers, ebooks, infographics, photos and videos, social media posts, etc. — designed to educate and engage your audience while also positioning your brand as a thought leader and expert.
Instead of focusing on promotional content, aim to provide solutions to common problems. Give your audience something of value, without being over-promotional.
If you represent a bank or financial institution, for example, your content marketing efforts can revolve around how to invest wisely, or how to practice online banking safety. If you're a healthcare provider, you can talk about healthy living, fitness and diet options, and healthcare news and trends.
Focus on Customer Experience
Before you can influence consumers' perceptions and behavior, make an effort to first understand them. What is their experience like, viewed entirely from their perspective?
In the modern business environment, sales-oriented brands are taking a backseat to customer experience leaders and innovators.
Focusing on the customer experience — from initial contact, through the process of engagement, to post-transactional interactions and long-term relationships — strengthens the entire foundation of your brand. On the other hand, if you don't deliver a great customer experience, people will look elsewhere for a competitor that does.
Read more: Customer Experience Management: What It Is and How to Get Started
Add Reviews to Your Brand Website
Reviews serve as a kind of social proof to inspire confidence and trust in your brand. They reflect the voice of the customer, rather than that of brand marketers. This is important because, by default, consumers are prone to trust their fellow consumers more than business organizations.
Reviews also help build a high-quality search presence, one of the key characteristics of a positive brand reputation. Reviews influence your brand's search ranking by improving on-site content density, increasing triggers for search engine crawlers, and improving ranking for long-tail searches and branded searches.
Looking for a way to dynamically display reviews on your website? Try using a website review widget. Learning how to syndicate reviews in this way can amplify your brand reputation. 
Nurture Loyal Customers and Brand Advocates
To positively impact your brand reputation, you'll need to develop relationships with your loyal customers and brand advocates. They play a crucial role in vouching for you, building hype for your brand, and driving their peers to your business.
Don't hesitate to nurture and engage with existing customers. Use a social listening tool to track where their conversations are taking place. Reach out to them through email campaigns or surveys and ask for their feedback. Empower them to showcase your business and recommend you to others. Remember: loyal customers and advocates can transform your brand reputation. Be proactive in building your relationship with them.
Final Thoughts
Whether you're managing a small business or an enterprise-level organization with hundreds of locations, brand reputation management is crucial to your business growth.
Protect and strengthen the reputation of your brand by managing your online reviews, leveraging content marketing to engage consumers, focusing on customer experience, and nurturing your brand advocates. These best practices will ensure that your reputation as a customer-centric brand will grow, making you irresistible to customers and prospects.