Verifying your business on Google using Google My Business (GMB) is an important step to establishing your brand's online visibility and potentially acquiring more customers.
Without verification your brand or company might not show up prominently or at all on Google services such as Search and Maps.
How Do I Use Google to Verify My Business?
Though it may take some time to complete the task, getting your business Google-verified is a simple process. Here's how to do it.
First, you'll need to sign up or create an account on GMB, a.k.a. Google Business Profile. This is the search engine giant's platform for business owners looking to publish their information across Search and Maps, manage their online reviews, and connect with existing and potential customers.
According to Google, most businesses will go through the verification process by mail, but other establishments, like "service-area businesses," have other verification options available, which we'll highlight below.
Option 1: Google Verify My Business By Mail
Getting Google-verified by mail involves Google sending you a postcard within 14 days with a verification code attached to it. Before requesting verification, make sure that your GMB listing address meets Google's guidelines. Otherwise, the arrival of the postcard could be delayed. Or it could arrive in the wrong place.
To start the process, simply log in to your GMB account and click on the "Verify Now" option on your listing. When you get to the postcard request screen, make sure that the listed address is correct before clicking the "Send Postcard" confirmation button. You can also request a postcard through the Google My Business app by tapping the "Send postcard" button and pressing the "I don't have a code" option.
Google says to not make any other changes to your listing name, address, or category while waiting for the postcard. Doing so could delay your Google My Business verification process.
Once you have the code, follow these steps:
Log in to GMB and choose the specific location you want to verify.
Click "Verify Location" or "Verify Now" and enter the 5-digit code on the postcard.
Click "Submit."
On the GMB app, tap the business you want to verify and select the "Enter code" button and follow the same process.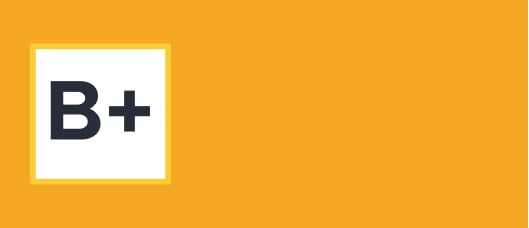 Find out your brand's online reputation score
Take the guesswork out of your strategy. Instantly generate your brand's online Reputation Scorecard, complete with review highlights, ratings, keyword trends and more.
Option 2: Google Verify My Business By Email
After choosing a specific business and clicking the "Verify now" button, you can choose the email option as a verification method if it's available.
You should then see a message in your inbox that contains a code. Enter that code in the GMB dashboard, or you can click the "Verify" button in the email message. The same process also works on the Google My Business app.
Option 3: Google Verify My Business By Phone
If you have the option available after hitting the "Verify now" button, you can get your code via your business's phone number. A call will come through your phone and you will need to listen for the automated voice system, which should provide a code. Enter that on the verification section of GMB. This option also allows you to get the verification code via text message.
On the app, all you have to do is tap the "Call me now" option and enter the code from the automated voice system.
Option 4: Google Verify My Business Instantly
Those already using Search Console may qualify for instant Google business verification. Just make sure that the email used for the GMB account is the same as the one used to verify the listing on Search Console.
Note that some businesses on Search Console might not be eligible for instant verification.
Option 5: Google Verify My Business via An Agency
If you have a digital marketing agency managing your business locations for you, it can verify up to 9 locations through an Organization account.
Please note that the Google My Business bulk verification feature isn't allowed for agencies. Only the actual owner of the GMB account can go through the verification process before agencies can request shared access to the business's location group page, which shows the locations that were bulk verified.
Option 6: Google Verify My Business via Video
Under specific circumstances, which Google hasn't specified, some brands can use video footage to verify their listing on Google. Most of the process is conducted through the Google My Business app.
Within the "Verify Now" selection, an option should be available called "Capture Video." For proper verification, you'll need to submit one continuous video showing the following in one continuous recording:
Current location: Capture footage showing a nearby street name, local signs, or the area surrounding your location.
The actual business or equipment used: Show the interior of the business in various ways. This can include some of the items you have on sale, equipment with company branding, or a few seconds of the day to day operations.
Proof of management: Show that you have proper authorization to "represent the business" by going to employee-only areas, accessing the point of sale system, or even unlocking the storefront with keys.
Once you have a plan for a video that showcases all three required elements, hit the "Start Recording" button in the GMB app and follow the steps. Hit "Stop recording" when you're done and then select "Upload video" to send it to Google for verification. The verification process takes about 5 days.
If the process is successful, you'll get a notification. Otherwise, the "Verify Now" button will return to the app and you will need to use another method to confirm your company's listing.
After your listing is verified, you can delete the video used during the process, but you can only do so via a desktop computer or laptop. To delete the video, sign in to your GMB profile and click "Delete videos," which should be within the "Video verification uploads" section.
Getting Google-Verified: Using the Google My Business Bulk Feature
If you are managing a brand with multiple branches or business locations, you may be able to use the Google My Business bulk verification feature to get all your locations Google-verified at once.
You need to have 10 or more establishments to begin the process. Note that bulk verification is not available for service-area establishments (businesses that don't serve customers at the listed address).
Google says that it will take about a week to process the request, during which time it verifies the GMB account holder's authority and checks that the account itself meets specific quality guidelines.
How Do I Verify My Business If I'm The New Owner?
When a change in leadership occurs, you'll need to send a request to the previous business owner asking them to hand over the listing ownership to you. Doing so means that you can control the data provided in the listing. The general process for obtaining ownership of the listing is as follows:
Visit business.google.com/add and enter the name and address of the business, and choose it from the available results. You can also use Search or Maps to find the location and click "Claim this business" within the Business Profile.
Click "Continue" on the following page where you'll get a message confirming that another person has already verified the profile. If you can manage the profile, you can get ownership from the current owner.
If so, click the "Request access" button, fill out the form, and hit the "Submit" button. The current owner will have 3-7 days to respond to your request.
If the owner approves your request, you will receive an email notification, and you can manage the newly-owned listing using Google My Business. If a request is denied, you'll still receive an email and notification when you sign into GMB. You can also appeal the request to Google.
If you don't hear from the owner at the end of the 7-day period, you might be able to claim the listing anyway by going to GMB and clicking on the "Verify" or "Claim" button on the dashboard page. However, you might sometimes not get an option to claim the listing. Google says that this is because the listing is not "eligible to be transferred."
Please note that there are exceptions to this rule. Some storefronts, service-area businesses, and brands with bulk verification need to have a different method for obtaining ownership from the previous owner. Fortunately, Google has steps for each scenario on its support page.
Google My Business Verification Brings Exposure
With a Google-verified business, you can begin to improve your search visibility, build your brand reputation, and attract more customers. However, it's important to think of verification as one of the initial steps to proactively managing your business online.
To get the best results from Google, you must develop a long-term holistic strategy that involves ensuring the accuracy of your business information, learning how to respond to negative reviews and positive customer feedback, and effectively engaging with searchers who visit your business listings.