Learning how to verify your Google Business Profile (formerly Google My Business listing) is an important step to establishing your brand's online visibility and potentially acquiring more customers. This process also ensures that you are the legitimate owner or authorized representative of the business.
If you're just getting started, Google Business Profile is the search engine giant's platform for business owners looking to publish their information across Search and Maps, manage their online reviews, and connect with existing and potential customers.
Without verification, your brand or company might not show up prominently or at all on Google services such as Search and Maps. You also won't be able to get Google reviews without first verifying your Google Business Profile. 
How Do I Verify My Google Business Profile?
The most common ways to verify your Google Business Profile are through SMS, email, and phone. These can be completed in a few minutes, instead of several days. 
Online reputation management software company ReviewTrackers can create and help facilitate the verification process for your listing, but users still need to follow Google's suggested methods for verification.
Get Verified for the First Time
If you're getting started with listing your business on Google, you must first sign into Google and use your account credentials to access or manage the Google account associated with your business. 
Once you are signed in, you may follow these steps:
Add or claim your Google Business Profile. If there are no profiles or listings on Google associated with your business, you can add your business by using Google Maps. (

Follow the steps here.

)

When you add or claim your profile, you can verify it through SMS, email, and phone. There is also an option for verifying your Google Business Profile through video.

Keep in mind that you may need to verify with more than one method. Available verification methods depend on things like business category, public info, region, support hours, and volumes.
Find Your Business Profile and Check Your Verification Status
If your business is listed but you aren't sure if it has been verified on Google, you may search for your business name and city on Google Search or Maps. Alternatively, you can use the Google Maps app and tap your profile photo or name initial to find your Business Profile. 
Meanwhile, if you need to check your verification status, you may use this tool to see if your business is verified. Keep in mind that you have to be signed into your Google account to use the Google verification status tool.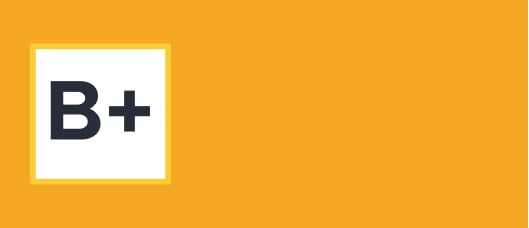 Find out your brand's online reputation score
Take the guesswork out of your strategy. Instantly generate your brand's online Reputation Scorecard, complete with review highlights, ratings, keyword trends and more.
Verify Google Business Profile by Phone or SMS
Once you have created, claimed, and found your Google Business Profile, you may choose to verify it by phone or text.
Simply click "Get verified > Phone or SMS" and answer the call or open the text with the code. To get your verification code, make sure you can answer your business phone number or receive SMS messages. 
Finally, enter the code into your profile. 
Verify Google Business Profile by Email
After choosing your Business Profile, click "Get verified > Email." Watch out for an email from Google in your inbox and follow the steps and instructions provided by Google. 
Verify Google Business Profile by Video Recording
You may also choose to verify your Google Business Profile by recording and uploading a video of your business location. You will have to use your mobile device when selecting this verification method.
Once you've found your profile, click "Get verified > Capture video." Recording begins when you press "Start" and tapping "Stop recording" will automatically upload the video to Google. 
In one continuous recording, this video should include:
Your current location.

Capture outside signs, like street names, nearby businesses, or the area around your business. 

Business or equipment.

Record your business operations to show that your business is at this Google Maps location. This can include things like your storefront signs, items for sale, branded equipment, marketing materials, and tools you use to serve your customers. 

Proof of management.

Provide Google with video proof that you are authorized to represent your business by capturing your access to employee-only items or areas. This can be a video recording of your cash register, a storage room, non-sensitive business documents, or the keys that you use to open the facility. 
If the process is successful, you'll get a notification. Otherwise, the "Verify Now" button will return to the app and you will need to use another method to confirm your company's listing.
After your listing is verified, you can delete the video used during the process, but you can only do so via a desktop computer or laptop. To delete the video, sign in to your Google Business Profile and click "Delete videos," which should be in the "Video verification uploads" section.
Verify Google Business Profile by Live Video Call
You will also have to use your mobile device when choosing to verify your profile by live video call. Click "Get verified > video call" to select this method. Before doing so, make sure that you are at your business location. 
You will then be asked to pick your language. To start a text chat with the next available support representative, click "Start call." When you're ready, a Google representative helps you join a video call on your mobile device.
During the video call, you will have to demonstrate the location and ownership in a way that's similar to when you're getting verified by video recording. You will have to provide:
Your current location.

Business or equipment.

Proof of management. 
Verify Google Business Profile by Postcard
Lastly, there is an option to verify your Google Business Profile through a postcard. This involves Google mailing you a postcard within 14 days with a verification code attached to it. 
Before requesting verification, make sure that your Google Business Profile address meets Google's guidelines. Otherwise, the arrival of the postcard could be delayed, or it could arrive in the wrong place.
To start the process, simply search for your Business Profile and select the option to verify by mail. When you get to the postcard request screen, make sure that the listed address is correct before clicking the "Send Postcard" confirmation button. 
You can also request a postcard through the Google Maps app by tapping the "Send postcard" button and pressing the "I don't have a code" option.
Google says to not make any other changes to your listing name, address, or category while waiting for the postcard. Doing so could delay your Google Business Profile verification process.
Once you receive the verification code, sign in to Google My Business, navigate to your business profile, and enter the code in the provided field. This confirms your ownership or authorization and completes the verification process.
Using the Bulk Verification Feature
If you are managing a brand with multiple branches or business locations, you may be able to use the Google Business Profile Manager verification feature to get all your locations Google-verified at once.
You need to have 10 or more establishments to begin the process. Note that bulk verification is not available for service-area establishments (businesses that don't serve customers at the listed address).
Google says that it will take about a week to process the request, during which time it verifies the GMB account holder's authority and checks that the account itself meets specific quality guidelines.
How Do I Verify My Business If I'm The New Owner?
When a change in leadership occurs, you'll need to send a request to the previous business owner asking them to hand over the listing or profile ownership to you. Doing so means that you can control the data provided in the listing. The general process for obtaining ownership of the listing is as follows:
Visit

business.google.com/add

and enter the name and address of the business, and choose it from the available results. You can also use Search or Maps to find the location and click "Claim this business" within the Business Profile.

Click "Continue" on the following page where you'll get a message confirming that another person has already verified the profile. If you can manage the profile, you can get ownership from the current owner.

If so, click the "Request access" button, fill out the form, and hit the "Submit" button. The current owner will have 3-7 days to respond to your request.
If the owner approves your request, you will receive an email notification, and you can manage the newly-owned listing using Google Business Profile Manager. If a request is denied, you'll still receive an email and notification when you sign in. You can also appeal the request to Google.
If you don't hear from the owner at the end of the 7-day period, you might be able to claim the listing anyway by going to GMB and clicking on the "Verify" or "Claim" button on the dashboard page. However, it's possible you might sometimes not get an option to claim the listing. Google says that this is because the listing is not "eligible to be transferred."
Please note that there are exceptions to this rule. Some storefronts, service-area businesses, and brands with bulk verification need to have a different method for obtaining ownership from the previous owner. Fortunately, Google has steps for each scenario on its support page.
Things to Keep in Mind When Verifying Your Profile
Google may take some time to review your verification in order to maintain the integrity of Google Business Profiles. The standard wait can be up to 7 business days. When your Business Profile is verified, you'll get a notification.
If you are unable to verify your business with your first preferred method, the "Get verified" button shows up again. If this happens, simply select another verification method. 
Once you're verified, it may take a few weeks for your profile and updated business information to show across Google Maps and Search. However, you'll be able to edit your profile and update all your information using Google Business Profile Manager or local listing management tool like ReviewTrackers. 
Why Should I Verify My Google Business Profile?
Without a verified Google Business Profile, you won't show up in front of customers on Google Search or Maps, making it extremely difficult for you to get your business noticed online. 
With a verified listing, your brand gets more visibility on Google, helping you acquire and retain more customers. A verified Google Business Profile also helps your search engine performance, sends a strong trust signal to consumers, and builds your brand credibility.