Your Google My Business photos (GMB) are vital to attracting customers.
When the photos are done right, you can present a digital gallery that entices people to visit your establishment. In today's digital age, the images you provide, on top of online reviews, can help you stand out from your competitors.
Adding and Deleting Your Google My Business Photos
Before adding photos to your GMB listing make sure that you look up our Google "verify my business" guide. Once a business is verified, you can start adding photos via desktop or the GMB mobile app. Businesses with 10 or more locations can also bulk upload photos via spreadsheet.
In both cases, find the "Photos" section from the menu or the bottom left corner of the screen. From there, you can upload any photo or video you want. Google also provides the following criteria for images:
They must be either in a JPG or PNG file format
Photos must be in dimensions of 720 x 720 pixels
The overall image file size should be between 10 KB and 5 MB
Images must also be focused and show a well-lit area
You are not allowed to use image filters or perform "significant alterations" to the photo.
Deleting photos is just as easy as uploading them. Desktop users can go to the Photos section and click on the images to remove. From there, it's just a matter of clicking on the trash can icon on the top-right corner of the page. On the app, tap the menu icon again (the three vertical dots) and then press the "Delete" button.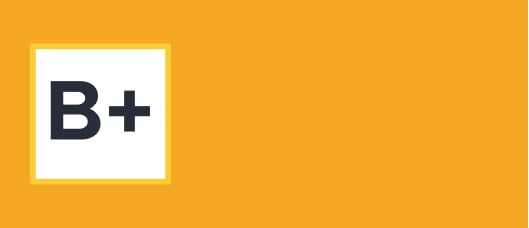 Find out your brand's online reputation score
Take the guesswork out of your strategy. Instantly generate your brand's online Reputation Scorecard, complete with review highlights, ratings, keyword trends and more.
Other Additions for Google My Business Photos
Aside from the usual set of images, you can also add special photos to represent your brand on Google when interacting with customers and users. If you have the time or resources, you can even upload videos to your GMB account.
How to Add Logos and Cover Photos
On desktop, the process is the same as adding a standard photo, but you will need to click on the "Logo" or "Cover" option in the "Photos" section before uploading the images you want to use.
On mobile devices, you can only add them through the Google Maps app. From there, go to your business's profile, tap the "Promote" option within the profile and add the appropriate images.
While Google's criteria don't specify optimal sizes for logo cover photos, we have a couple of tips to keep in mind when choosing the perfect image to attract customers.
Google lets you upload an image file size of up to 5 MB so use it to the fullest extent. Don't show off a tiny and pixelated photo. Instead, use large images that clearly show your brand to customers.
You should also use different orientations for photos. Landscape images might work on desktops and laptops, but they might not be suitable for smartphones.
How to Add Video
You can also add video footage to your listing to show off your locations in ways that supplement your photos. Again, the process is similar to uploading a general set of photos (on both desktop and mobile), but keep in mind the following criteria when it comes to adding video.
The video can be up to 30 seconds long
The maximum file size is 100MB
The resolution must be 720p or higher
Variations on Google My Business Photos
Different types of photos work for different businesses, but Google provided detailed information on the many types of business-specific photos that could work well for your listing.
Exteriors
Google says to add at least three images showing the exterior of the business. You should try and get a picture of the location from multiple directions that customers might use to get to the business. It's also a good idea to show the exterior at different times of the day.
Interiors
With at least three shots you should be able to convey the look and atmosphere of the business's interior. Show off some of the decorations that line your walls or how business is conducted when a high volume of people are inside.
Products
If you're selling individual products, you should include at least three photos of one or more products that represent your offerings. When taking photos, make sure that each product is evenly lit to give customers a clear idea of what you're selling.
Services
Just like products, you need to showcase the many services offered. You should try and capture staff members performing those services to customers. If you have a specialty service make sure you show it in action. Google requires you to have at least three photos of service on your page.
Food and Drink
Images are significantly important for restaurants. Customers want to see the menu, but they should also see the finished product. You should have at least three pictures of your meals, which should be well-lit so that customers can see the hard work and detail put into every serving.
Common Areas
This is mainly for hotels, gyms, and restaurants with large areas that can accommodate a large group of people. You will need at least one picture of each common area in the building. Not only does this help attract viewers, but it can also help people who are planning for major events.
Rooms
Room pricing might be a factor, but it's the picture that determines whether or not people will stay the night at a hotel. With three images of your most popular rooms, you can give customers an idea of what it's like to be in the room.
Team
Behind every business is a team of people. By providing at least three group photos, you put human faces on your product or service. You show customers that real people are behind the sales, marketing, and operations teams.
Using Google My Business Photos to Attract Customers
In some ways, your GMB photos and videos can help people make an informed decision when it comes time to purchase the goods and services they have in mind. Customer reviews data already show that 63% of consumers will check Google reviews before they visit a business.
By having a comprehensive listing with the right information and appealing visuals, you keep your brand at the top of the consumer's mind making you an easy contender for their time and money.
Related reading: Google Reviews: The Complete Guide for Businesses