Duplicate Google listings can happen for a variety of reasons. They can pose problems for any brand with a Google My Business (GMB) account. 
If your business locations have duplicate listings on Google My Business (which has since been rebranded as Google Business Profile), your listings may end up:
Confusing potential customers, resulting in loss of traffic and revenue

Dividing

Google reviews

among the listings, instead of being concentrated into a single authoritative listing

Adversely affecting your search engine performance
According to customer reviews data, 57% of all reviews are on Google and 63.6% of consumers check Google reviews before visiting a business. If you have a duplicate Google listing, now is the best time to remedy the issue.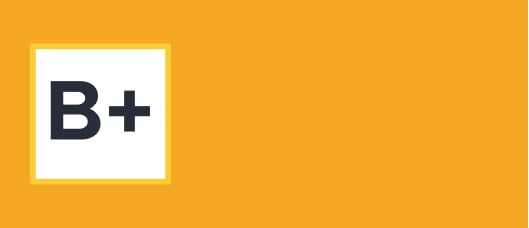 Find out your brand's online reputation score
Take the guesswork out of your strategy. Instantly generate your brand's online Reputation Scorecard, complete with review highlights, ratings, keyword trends and more.
How to Fix Google My Business Duplicate Listings
Google provides two ways to remove or report a duplicate listing. However, companies can avoid the whole issue altogether by using the Google Verify My Business feature.
To find out if your listing is verified, search for it on Google Maps, where you will see one of two results:
If the listing has an "own this business" or "claim this business" option, it is not currently verified.

If the listing is missing that label, that means it is verified, and you either already have access to it or need to claim ownership of the listing. You may

follow these instructions

to claim ownership of a listing that's already verified.
With a verified business, you can safely fix any Google My Business duplicate listings.
How to Remove a Duplicate Google My Business Listing
If you add a location that's already been verified in Google My Business, it won't appear on Google Maps and will be marked as a "Duplicate location" in your account.
If you see this when you log into Google My Business, here's what you should do:
In your "Account Summary," click "Duplicate Locations".

Click the location(s) you want to remove.

Click "Delete This Listing." If you're removing multiple locations, click on the three-dotted menu icon and choose the "Remove" option.
Please note: When you remove the duplicate listing, make sure that you're not removing the location that's already been verified. Otherwise, you'll need to verify that again.
Report Duplicate Locations on Google Maps
A Google My Business duplicate listing can affect your ranking performance on search results and the Google Maps Pack. This is why it's important to remove inaccurate listings and funnel consumer traffic to a more authentic source. Here's how you can report this problem to Google:
Open Google Maps, then find the location you want to report.

Click "Suggest an edit."

Mark the location as "Place is permanently closed or has never existed," and write "Duplicate" as the reason for the edit.

Click "Submit."
The Value of Removing Duplicate Google Listings
Removing duplicate listings does more than increase traffic and exposure for your brand; it also gives you the opportunity to have full control of your online presence and establish an early position of trust with a potential customer.
By providing updated and correct information on a listing, you make it easier for people to make an informed decision from a source they know is authentic, which goes a long way to attracting and keeping customers.