Applying natural language processing methodologies and technology (NLP) on reviews posted by customers online can be a key way for your organization to take action on customer feedback and deliver better customer experiences.
Why Use NLP on Reviews?
Whenever customers review your company and your business locations, they're sharing information more useful than what you'll ever get from star ratings or satisfaction scores.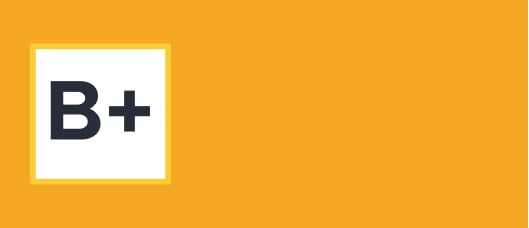 Find out your brand's online reputation score
Take the guesswork out of your strategy. Instantly generate your brand's online Reputation Scorecard, complete with review highlights, ratings, keyword trends and more.
They're sharing their thoughts in their own words, too. Increasingly, companies are recognizing that these words — a type of unstructured data — can be key to getting a more complete and accurate picture of how exactly customers think or feel about their brand.
This isn't to say that satisfaction scores and star ratings don't matter — they do. They can be extremely helpful when a company is trying to keep tabs on its digital reputation or working to understand customers better. Without natural language processing (NLP), however, your organization may miss out on opportunities presented by valuable unstructured data.
According to

IBM

, 80% of enterprise data — including data from online reviews and customer feedback — is unstructured and typically difficult to analyze and understand.
Applying NLP on reviews allows companies to crystalize information from unstructured data into insights, helping teams achieve a more accurate, complete, and unified view of the customer. 
Companies that receive a lot of feedback — retail brands, for example, or enterprise-level organizations with multiple locations — can gain a significant advantage over competitors by implementing an NLP program and analyzing information shared directly by customers.
Easy-to-digest insights. Unlock the potential of that 80% and gain value from the analysis of unstructured review and feedback data. Then take action based on what you learn. 
Sentiment analysis. Pin down sentiment data, emotion, feelings. And see — more clearly than ever — what customers like and dislike about your brand.
High-impact trends and patterns. Capture the Voice of the Customer and discover the trends and patterns that define their experience. Simply put: using NLP on reviews helps your entire team — from the C-suite to the frontline — find meaning in online reviews and customer feedback. 
With natural language processing, you can "mine" unstructured data from customer feedback and make sense of it. ReviewTrackers' Customer Experience Analytics dashboard, for example, is powered by a proprietary NLP engine, which identifies trends and sentiment across feedback and reviews. Automatic categorization organizes large amounts of feedback from your customers and helps brands build proactive strategies to meet and exceed customer expectations.

This aids in capturing and interpreting the Voice of the Customer across multiple feedback channels, allowing organizations to build useful business intelligence and uncover implications and insights on purchase behavior, satisfaction levels, specific product or service issues, and the customer experience.
Accelerate improvements and breakthroughs.

Easily identify opportunities and issues with the customer experience — and make better business decisions backed by data. 

Build a brand that resonates with your customers.

Discover topics, issues, and keywords that customers mention organically, then tailor your own messaging so that the voice of your brand speaks the language of your customers. 

Anticipate customer needs.

Look through the lens of your customers. NLP equips you with the intelligence and foresight essential to delivering 5-star customer experiences — today and in the future.
Transform Your Organization with NLP
Natural language processing technologies are usually introduced and handled by marketing or customer experience management teams. But the entire organization — from sales and human resources to R&D and executive teams — can benefit from the customer feedback data that you analyze. 
As a tool, NLP can equip your company with a rich, nuanced view of customer feedback. No matter the stage or scale, always keep in mind that the goal is to turn data into insights, and insights into ROI. 
By involving your organization across all levels, you can grow your program beyond being a mere pilot project and mine customer feedback data in ways that make a positive impact on your bottom line.