Download 43 free review response templates for negative and positive reviews
Get the templates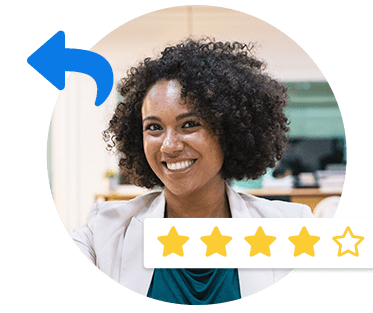 We here at ReviewTrackers are humbled to be able to help companies and brands foster a culture of review management. We provide training and tips aimed at equipping businesses of any size with the right tools and knowledge to achieve a better standing on review sites through review management, as well as direct changes to procedural and operational aspects of their organization.
(Check out: "What is Next for Online Reviews? Here are Some Predictions for 2015")
Unfortunately, many business leaders are unwilling to manage their reputation and actually significantly de-prioritize it, shifting their resources to other marketing areas such as traditional media-based advertising. Oftentimes, review and reputation management only comes into the picture when something goes wrong. Reactive reputation management is sloppy, not as effective, and it can be costly once the damage is done. A tarnished online reputation can take years to fix, and often results in cumulative losses due to reduced lead generation.
Today, we want to share with you a few principles of reputation management we have found to have significant and positive impact in the shaping of brands, large and small.
Be Proactive in Delivering Quality
The very heart of a superior online reputation rests in the delivery of a high-quality product in tandem with superior service. It does not matter how much you manage your reputation; if you are not investing time, energy, and resources in the development of your product and your people, you are failing to set the stage for a sustainable business with a positive brand image.
Create a culture of service, and your reputation will find its way to grow and thrive. To be a quality business, you don't have to be the most expensive or the most sophisticated; you simply need to make sure that your customers get a fair value for their money by delivering what you promised or more. 
Be Proactive in Resolving Customer Escalations
The majority of negative reviews are not the result of a poor experience. Instead, customers are inclined to post a negative review when they make an attempt to have their concerns resolved on-site and they are met with indifference.
Be proactive by putting processes in place that empower everyone in your organization to take ownership of customer escalations. Provide solutions that deliver customer satisfaction before it makes a consumer feel like the only avenue to "get back at you" is posting a negative review on a popular site like Yelp.
Be Proactive in Identifying the Most Relevant Third-Party Sites
Reputation management begins by understanding which third-party review sites are meaningful and valuable to consumers most likely to patronage your business. Conduct basic research to identify not only which sites are relevant by niche, but also those that are relevant based on how popular the site is in your region.
For example, if you are a restaurant, then you have to place special focus on sites such as OpenTable, Eat24, Zagat, and Yelp. At a regional level, you want to conduct basic searches to see which of the multi-niche review sites has a higher popularity in your area. 
(Check out: "Top 9 Reasons to Claim Your Business Listings and Review Site Pages") 
Be Proactive in Taking Ownership of Your Review Profiles
Don't let consumers or third-party review sites dictate how your online profiles are populated. Take ownership of your profiles, and build content that is brand-aligned, appealing, persuasive, and relevant. We have a number of step-by-step guides to help you claim your business profiles on review sites that matter. If you are new to reputation management, then make it your goal to take over your profiles for the top five most popular sites for your type of business.
Be Proactive in Tracking and Reacting to Industry Trends
Develop the ability to identify trends that matter to your business. Read not only your reviews but also the reviews of your competitors to better understand what drives traffic and increased profits. Seek out ways to be agile in adjusting your offering to trends that matter to your customers. Customers will appreciate your willingness to adapt and innovate responsively. 
Be Proactive in Securing Additional Customer Reviews
While many third-party review sites frown upon review solicitation, others actually encourage it and provide you, the business, with the tools to reach out to your customers and secure additional reviews. Sites like TripAdvisor, DemandForce, and Edmunds.com give you the means to connect with your customers and ask for their feedback. Take advantage of these features, and watch your popularity level and review volume rise by the minute.
Be Proactive in Engaging with Your Reviewers, Good and Bad
Now that you are on top of your game, and you have taken ownership of your profiles and are proactively encouraging new reviews, it is time to engage with your reviewers. Learn the best industry practices related to review engagement, and work on crafting responses that reinforce your brand, help your SEO, and increase the trust of your current and potential customers.
Make an effort to acknowledge good reviews, and be disciplined in the manner in which you handle escalations and complaints voiced via negative reviews. Promptness, customer focus, and compassion should be your mantra when it comes to two-way customer engagement on review sites.
Be Proactive in Implementing a Feedback Loop
Don't let the business intelligence provided by your reviews go to waste. Track insights that matter, and use the information to optimize your business processes. Reward your staff for behavior that builds your online reputation, and use negative reviews as constructive feedback aimed at perfecting the way you and your staff deliver the customer experience. Keep track of rating and popularity progress to ensure your procedural changes are making a difference in the customer experience. 
Be Proactive in Managing and Monitoring All of Your Reviews
The very life of your online reputation is directly tied to your commitment and involvement in hands-on reputation management. To efficiently track every customer interaction, businesses need tools that make sense and improve efficiencies by providing real-time engagement data. Let ReviewTrackers help you make sense of the avalanche of review data and information impacting your business.