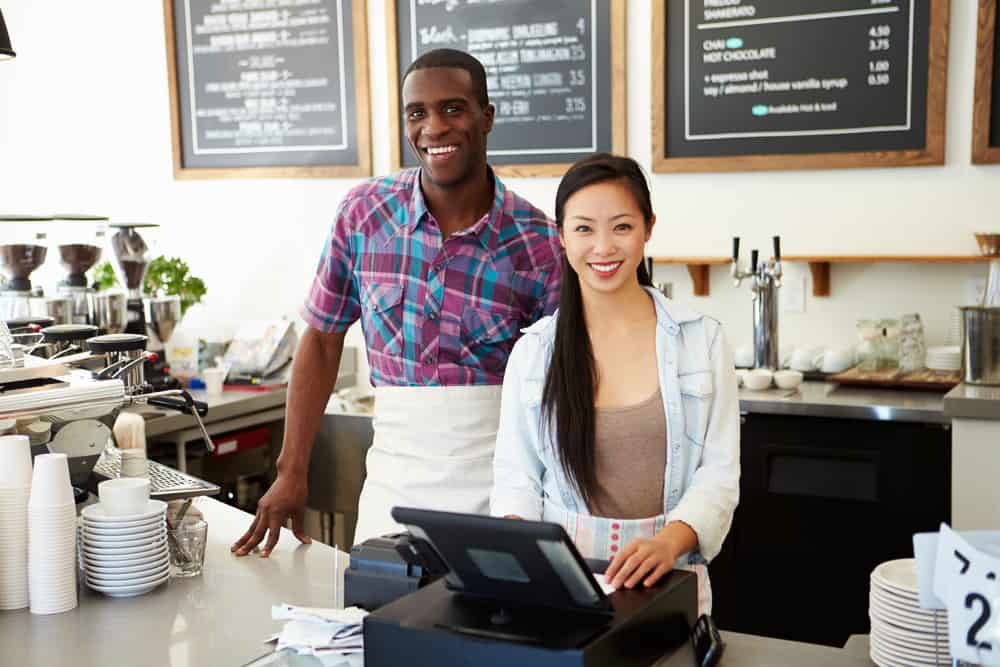 Based on the numbers captured by the Kauffman Index of Entrepreneurial Activity (KIEA), the entrepreneurial rate in the US presently surpasses the numbers achieved during the dot-com bubble. In fact, by 2012, it was estimated that over 300 million people worldwide were attempting to start their own business.
For most people, a startup is not necessarily the stuff we hear about in Silicon Valley. Instead, their startup looks far more traditional and, in terms of scale, better suited to service a local community. Whether a new business aspires to be a local purveyor, or if it has a vision for global domination when it comes to getting its online reputation started, the same basic principles apply.
If you are an aspiring entrepreneur, then join us as we explore these online reputation management tips:
Study Reviews for Your Segment and Market to Understand Market Potential
A great idea without proper research and a good grasp of market potential is generally bound to fail. Before you move forward and put together a business plan for your startup, you may want to set time aside to conduct market research.
In the past, understanding things such as market penetration, segment saturation, and potential required significant investment, making it unrealistic for small businesses and startups. With reviews collecting business intelligence for almost two decades now, a startup has a trove of valuable information at its fingertips, and at no cost, aside from the time invested in conducting data mining and analysis.
Taking a look at reviews of businesses similar to your concept will allow you to understand issues such as demand, market preferences, and price elasticity. By evaluating your future competitors, you will be able to shape your business idea into something the market wants and needs.
Don't Move Forward with a Concept in a Saturated Market
If you have ever visited beach resorts in the East Coast, then you are probably familiar with the oversaturation of beach gear stores competing against each other exclusively through pricing strategies. If you are getting ready to launch a business, then take time to find a way to differentiate your offering. It can do wonders for your reputation, considering that your customers will not have other similar concepts to compare you to.
Entering saturated markets puts your reputation at risk from the beginning, makes it more difficult to rise to the top, and gives consumers choices that are quickly available when you are unable to deliver to perfection. 
Innovate After Identifying Market Needs
If you are the only one in your category for a particular market, then by default you will also be the best. If you are looking for a business opportunity for a startup that is sustainable in terms of profitability and can quickly garner visibility, then be an innovator. Imagine how quickly potential customers will find your shop if you are the only wine bar in town and they use the shop-by-category feature on Yelp. Granted, with customers becoming more and more sophisticated, you are still responsible for delivering quality. But innovation, in terms of your offering, can take you a long way quickly, as far as positioning your business in popular review sites. 
Don't Use a Name or Brand Too Similar to Competitors
Set the stage for clarity from the beginning. Oftentimes, we receive questions from businesses that have received negative reviews as a result of a customer that was confused about the name of a venue. In some instances, the review contains sufficient data for a removal (the customer is complaining about the pool when, in fact, your property does not feature one), but in others it is not sufficiently clear, resulting in a review that review sites will be unwilling to remove from your profile.
The name of your business matters more than you know, not only from a reputation perspective but also from a branding perspective. Make sure it is easy to recall, relevant, appealing, and, if possible, SEO-friendly. All of these factors will further your online reach and in turn strengthen your online reputation. 
Get Professional Multimedia Prior to Launching
The majority of potential customers are visual when it comes to the selection process. Make a concerted effort to have high-quality images and videos ready to upload to your review site profiles from the very start. By giving customers a visual of your offering, you stand a higher chance of click-through and overall conversion. Additionally, multiple studies show that businesses with high-quality images have higher credibility among first-time shoppers.
Don't Launch Without a Site
You need a website. Not having one in the era of online marketing is a fatal mistake. Even before you begin taking over your review site profiles, it is essential that you establish your online presence through a well-designed site. When potential customers are using review sites to identify a business to meet a particular need, they will look for your URL to get additional information. Consumers are unlikely to want to do business with a startup that does not have online presence.   
Standardize Your Messaging
As you begin to proactively take ownership of your profiles on review sites like Yelp, Vitals.com, HomeAdvisor, and others, make sure you are consistent across all sites in the quality, tone, and details of your content. Every customer, regardless of their point of origination, should start with the same informational experience that sets the stage for what they will expect in terms of product and service delivery. 
Don't Activate Your Online Profiles Too Early
A common newbie error for startups is to take over and activate their review site profiles prior to opening. When this happens, the business opens itself to frustrated customers that often fail to read the small print. Consider doing a soft launch first, followed by taking over your profiles. When applicable in review sites that allow it, send a request for reviews from those invited to attend the soft launch. 
Consider a Launch Promo Using a Deal Site
When it comes to initial visibility, deal-based promos are a good business proposition. A well-planned deal will help you get online noise and possibly a good number of online reviews. Through using the very expansive email lists owned by popular review sites, you will put your business in front of a high percentage of those likely to become loyal customers. While online deals are seldom moneymakers when you are just trying to get your name in front of people and get people talking about your business, they are a good way to go. 
Don't Let Customers Initiate Your Online Profiles
As we mentioned previously, getting your online profiles activated too early is unwise; but waiting for others to do it for you is also a bad move. Make sure your customers don't beat you when it comes to creating the basic profile for your business. Be on top of things during the first few months to make sure you are in control of the information that will point future customers your way. 
Manage Your Online Reputation and Reviews from the Very Start
Do your best to be able to manage your online reputation and reviews from inception. From the beginning, you will have the tools to identify, diagnose, and fix issues before they become a trend or go viral. You will also have the ability to implement agile methodology in the management of your processes, in response to feedback. Finally, through proper reputation management and the right monitoring tools, you will have the ability to jumpstart review generation that will, in turn, increase the popularity and reach of each of your online profiles.