Download 43 free review response templates for negative and positive reviews
Get the templates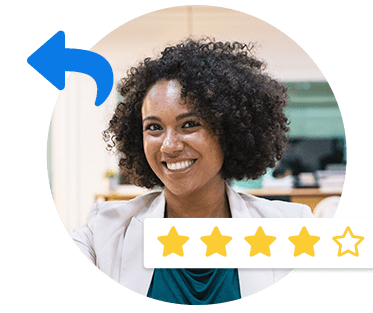 Having multiple locations under the same brand can frequently lead to a number of questions related to best practices when it comes to review and reputation management.
For business owners, expanding their brand is reason for celebration, but it also compounds the complexity of how the business engages with its customers on review sites. Proper management of multi-location profiles for the same brand ensures each satellite unit is accountable for its own successes and failures, and equips owners to make decisions regarding processes and products specific to each location, thus allowing for optimized revenue opportunities. Below, we tackle the most common questions and concerns faced by multi-unit businesses within the same brand.
(Check out awesome tips to better manage your reviews & online reputation.)
Do we manage all locations from the same profile in order to have the strength of consolidation?
No, managing all locations from a single profile is not only not recommended, it is also against the policies established by most review sites. The only exception to this rule is a feature available on Facebook, where a brand is able to have a brand-wide page as well as satellite locations. For all other environments where patrons can leave a review, you are required to have one profile per location.
Having location-based profiles is good for each unit from an operational and feedback perspective, and also as a means to reach certain geographical areas with your product or service when potential customers are conducting a mobile or location-based search.
Should review responses take place from a central location, or should it be handled by each location?
Who responds to online reviews and how they are answered depends on how you run your business. If, as a head for the whole brand, someone has detailed insights of the day-to-day activities at each satellite location as well as a good grasp of the policies, procedures, and products associated with each location, then he or she is well suited to tackle review management and review response.
If, on the other hand, each satellite unit is managed separately, and the brand manager is the one that is best equipped to address issues and provide customer remedy, then it is a better business decision to designate each location with the management of its reviews and online reputation.
Having said that, success across all units is best achieved by standardizing the way customers are addressed in terms of brand voice, and the type and quality of remedy or follow-up they will receive in association with a compliment or a complaint.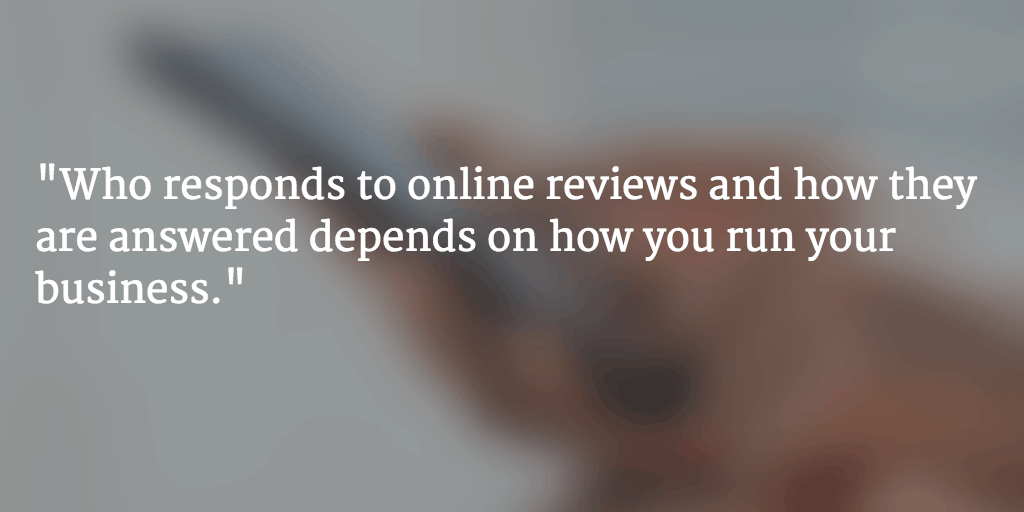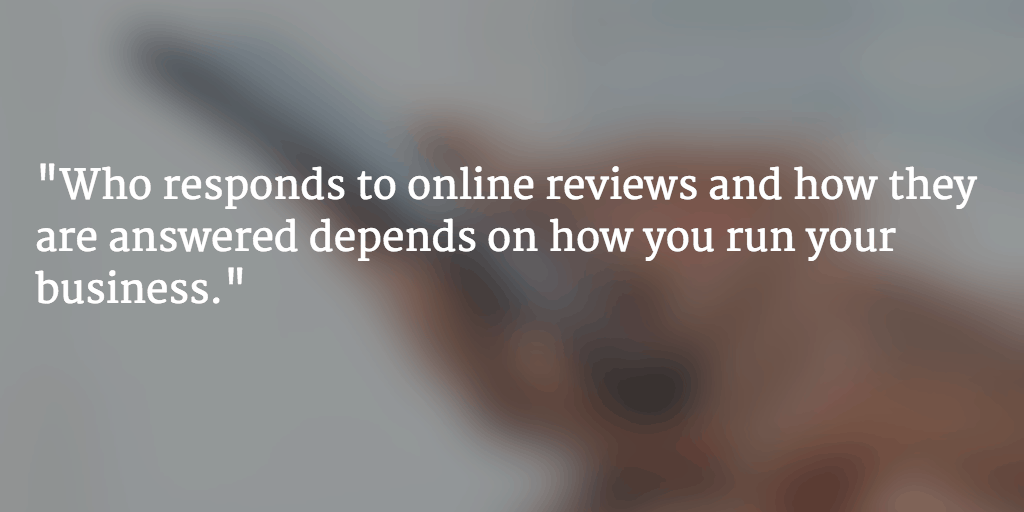 What do we do when there is a significant discrepancy in scores between locations?
The first step in tackling significant discrepancies in scores and review quality across units is to conduct a deep dive to understand the root issues for the weaker performer. Additionally, if one of the units is performing at a significantly higher level and securing a higher volume and quality of reviews, then it is important to understand what triggers positive feedback and find ways to duplicate the experience in other units. This can be achieved through training or by revising other aspects of the customer experience by addressing mechanical or facility issues, such as parking problems or noise management.
What happens when the owner believes a review has been posted for the wrong location?
A review posted on an incorrect profile is usually only worth escalating to the host when the review is negative and it can be proved that the user meant to post it on a different profile.
For example, let's say there are several hotels under the same brand flag, in the same city. Property A happens to have a swimming pool and hot tub. Property B does not feature these amenities. The manager for property B identifies a review giving his property a two-star score and text highlighting how the condition of the pool and hot tub were less than satisfactory, and the manager's response to the concern showed a high level of indifference. The manager of property B can then escalate to the host of the review and provide evidence demonstrating how his property does not feature the amenities in question, per the review. Under circumstances such as the ones described above, most review websites will gladly delete the online review.
How can a business owner improve and optimize practices across all units, and for individual location needs?
A manager in charge of multiple locations under the same brand has a unique advantage over businesses with a single location. Having multiple locations not only allows him to compare and contrast performance, but he can also identify best practices and create standards for low-performing units. Another interesting advantage in terms of reputation management for multi-unit businesses is the ability to run pilot tests for products and services and quickly receive feedback of performance and customer perception on a single unit.
If the program or product works, then the manager can roll it across all units. If the program does not work, then the manager can decide if it needs to be cancelled or tweaked to best meet the needs of all patrons across every single satellite unit.
Why location-based multimedia matters
Having one profile per unit allows business owners to amplify their brand message through review sites by strategically taking advantage of multimedia features. Make sure each unit is doing what it takes to upload unit-specific photos and videos, and encourage customer engagement via apps that allow customers to upload their own photos. Profiles with a rich multimedia experience have a higher lead conversion and engagement level than profiles without. Additionally, photos will allow potential customers to identify experiential differences across all units and select the ones that are a best fit for their specific needs.
As your business grows and you open new locations, make it a point to incorporate marketing policies and procedures that maximize business opportunities present via review sites. A healthy online reputation can generate great credibility and garner additional business for each unit.