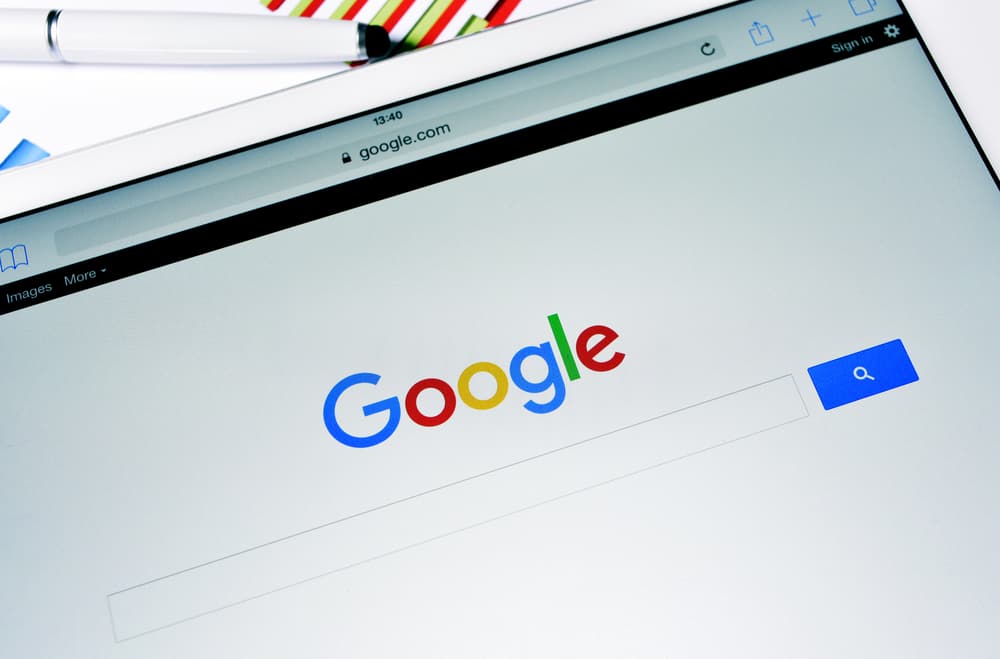 If you have been exclusively using Google My Business to manage your business's local data, customer experience, and online reviews, you might want to look ASAP for a more comprehensive solution – the kind that gives you a bigger picture in terms of how customers find you online, as well as what they are saying across the Web.
That's because, according to reports, Google has removed from Google My Business dashboard the ability for users to view and manage online "reviews from around the Web" – that is, reviews posted on non-Google sites and platforms like Yelp, TripAdvisor, and more.
This means that when you log into your Google My Business dashboard, you'll soon see only reviews that appear on Google+, Google+ Local, Google Maps, and Google Search.
(If you think your GMB profile is missing reviews, see our guide to missing Google reviews).
No More "Reviews from Around the Web" on Local Search and Google My Business
According to local search marketing veteran Mike Blumenthal, Google has already removed the "More Reviews" link that appears on the Knowledge Panel in local search results. These links typically led to reviews on a number of major review sites.
Here's a screenshot showing that the link has indeed disappeared.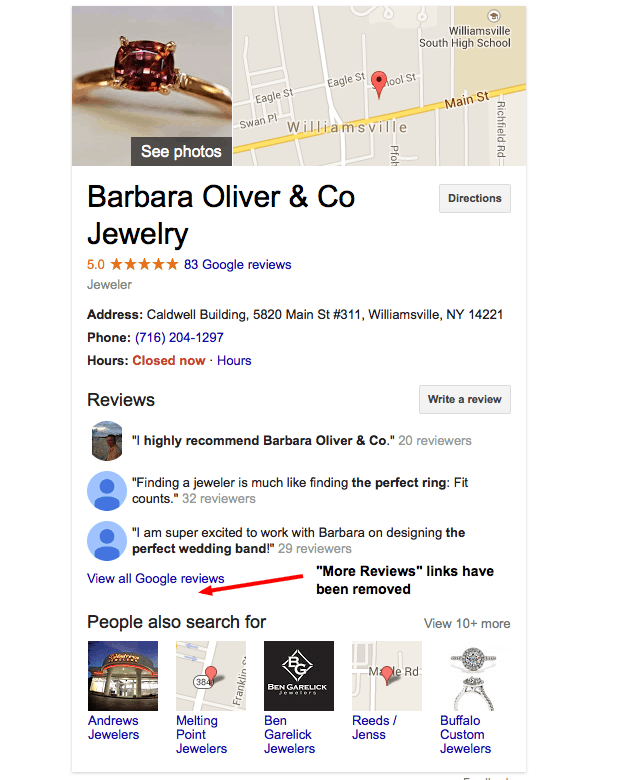 A spokesperson for the search engine giant confirmed the change. "In order to make sure we are showing the most accurate and current content about your business on Google, links to reviews from other websites will no longer be visible," said Google in a statement.
"Google reviews for your business will continue to be visible. Using Google My Business, you will still be able to view and respond to Google reviews. (But) third-party reviews will soon no longer be visible."

Now, don't get us wrong. This doesn't mean you should stop keeping an eye on those Google reviews and ratings – which are extremely important factors that can make or break your reputation and local search performance. You should still claim your business page using Google My Business. And we're urging you to continue or even expand your customer experience management efforts on Google – by responding to reviews, posting updates on your Google+ page, monitoring your reputation, identifying engagement trends, etc.
But when it comes to reviews, you should take into account all the other sites as well, and the tool for doing just that isn't Google My Business.
Here at ReviewTrackers, we provide over 40,000 businesses with top data and technology designed around helping you understand customers better, as well as improving your reviews, ratings, and reputation. Reliable, easy to use, and accurate, ReviewTrackers specializes in aggregating and analyzing reviews from Google and from all other major review sites. That way, you can discover and interpret key customer insights at a time when word of mouth has gone digital and online reviews shape influence business reputation.
Want to find out how ReviewTrackers works? Check out our Review Management solution or request a demo today to get started.