See customer feedback from over 100 review sites in one place
Request a demo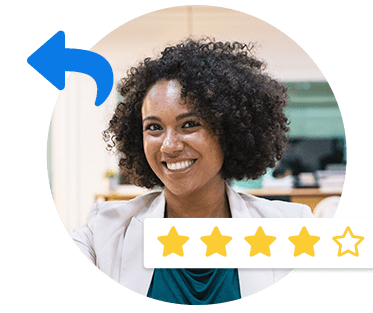 Consumers in the US continue to rely on online reviews, as demonstrated by the results of a study by international market research firm YouGov.
According to the study, nearly 4 out of 5 American consumers – or 78 percent – read online reviews before making a purchase decision. Of these, 79 percent consult reviews in order to make sure that the product or service is good, 61 percent do so to make sure the product or service works, and 53 percent read reviews to make sure that they don't "get ripped off".
Star ratings matter as much as written reviews
YouGov also found that 34 percent of Americans who read reviews consider star ratings as "very important," but more – 41 percent – find the written text in reviews "very important."
"Despite the rampant fraudulence, reviews are a really important element of the decision making process when buying products and services," wrote Anne Gammon, research manager for YouGov. "While 16 percent only read one or two reviews, half of Americans who read online reviews (52 percent) read four or more reviews before they feel they have enough information to purchase a product or service. 77 percent try to read an equal number of positive and negative opinions."
(Check out: "9 Awesome Online Reputation Management Tips for Your Business")
The results of YouGov's study come on the heels of a recent report by eMarketer, which found that 88 percent of Internet users read online reviews in order to determine whether a local business is good or not. Another 88 percent said that they trusted reviews as much as they did personal recommendations made by friends and family.
Here are some more highlights from YouGov's study:
Are you a local business owner looking to track and manage online reviews? Sign up for a free trial of ReviewTrackers, our powerful review monitoring and reputation management software platform designed to help you listen to, analyze, and respond to what your customers are saying on Yelp, TripAdvisor, Foursquare, Google, and all other major review sites.
(Infographic: YouGov)