The use of local citation software is vital to your local SEO efforts because it boosts your brand's placement, which can help attract more potential customers. For the uninitiated, a local citation is any mention to your brand's name, address, or phone number online.
However, an expanded local citation can also included more detailed information.
Other elements include: operating hours, category, driving directions, business description, payment forms accepted, and other tags.
These pieces of digital information are important because Google and other search engines view them as major contributors to determining your brand's authority, online and offline prominence, and relevance.
Local Citation Software Tools To Check Out
Every consistent and accurate citation across the Web benefits brand local search rankings, but ensuring every single online entry of your brand is correct can take up valuable time.
To make it easy for any brand to stay on top of the citations, we compiled a quick list of local citation and SEO software tools to help you easily spot citation inconsistencies and improve your online rank.
ReviewTrackers enables brands to monitor and respond to reviews as well as generate and derive valuable insights from feedback received on multiple business review sites.
With its local listing management solution, ReviewTrackers can also improve local business SEO by allowing companies to manage listings within the platform.
By combining local listing management features with online review management, ReviewTrackers is a powerful platform for building local citations and maintaining and improving your online reputation.
For more information, you may visit ReviewTrackers' Plans page or check our local SEO software features.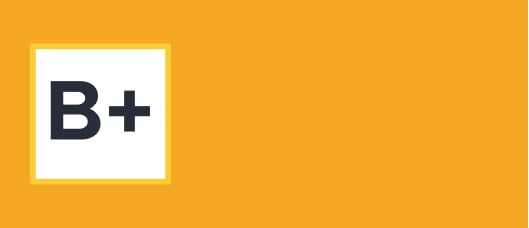 Find out your brand's online reputation score
Take the guesswork out of your strategy. Instantly generate your brand's online Reputation Scorecard, complete with review highlights, ratings, keyword trends and more.
With Moz, you enter your business information through the dashboard, which is then pushed out to multiple distribution partners including Google, Bing, Apple Maps, and Foursquare.
Three plans are available, starting at $129 a year per location. The major differences between each plan include the ability to post on social media, aggregator submissions, and review monitoring capabilities.
The Canadian-based company is all about helping businesses on the local level. Its Local Citation Finder allows you to search for targeted keywords, find higher-ranking competitors, and find opportunities to add more citations.
Pricing works differently for Whitespark because of the different services available. If you want to build citations across general/national directories, you'll have to pay per citation. Local citations are also on a per-citation payment basis and published on "city level local directories or directories specific to your industry."
HOTH Local takes a more strategic approach to your citations. After a full citation audit, HOTH will then build citations based on your market and niche area.
HOTH can also add "rich media citations" by creating videos and publishing provided photos for your business. HOTH can also submit citations on social media platforms including Twitter, LinkedIn, and Facebook. A full citation cleanup, which also includes fixed citations and a detailed report, will cost you $399.
SEO Tools to Complement Your Local Citation Software
Making repairs to your citations is only one part of boosting your online presence. Paying attention to your local SEO position is a must for your customer acquisition plans. Fortunately, there are some notable tools that make the process easy to manage so that you can focus on other operational aspects of your brand.
Moz Local makes the list again due to its popularity among customers. It specializes in location data management by sending and continuously syncing your business listings data to Moz's partner network of search engines, apps, directories, and business aggregators. It also scans through all your listings and notifies you of any errors that could be hurting your local SEO strategy.
You can use this SEO tool to save time in updating or editing your listings. Simply log into Moz Local and make the required changes to your location data or profile, which will then be synced across the board; no need to log into each individual directory and edit your listings multiple times.
If you're optimizing your site for local search, you can use Local SEO Checklist. It's not exactly a software tool; instead it's a literal checklist that you can use as reference to ensure you achieve maximum local search visibility and fix any glaring local SEO issues.
It outlines all the essential steps you can take in order to improve your local search ranking: from on-page elements and citation building to Google-specific SEO best practices and customer reviews and testimonials.
Using schema markup code on your website and core web properties helps provide search engines the information they need to understand your content and provide the best search results possible.
Simply put: by adding structured data coding, you can help Google understand the purpose of your web pages. One of the best SEO tools for doing so is the Local Business Schema Generator. Simply fill out the form here and the Generator will use Google's preferred Schema markup (JSON-LD) and build the code for you to copy and paste on your website. Don't forget to check your work and test the output!
SEMrush is a comprehensive software platform that offers solutions for online visibility and marketing analytics.
The platform's SEO Toolkit offers a complete workflow for local search marketers and SEO professionals. It includes a variety of SEO tools for competitive research, keyword research, link building, rank tracking, and on-page and technical SEO.
SEMrush is particularly useful in helping you discover valuable keywords for campaigns. You can even identify top keywords that your closest competitors are ranking for, which should help you create a more impactful local SEO strategy.
Yoast SEO is one of the best SEO tools and most popular SEO plugins for businesses with WordPress-powered websites.
The plugin features a simple on-page tool to help content marketers write for search engines. Particularly useful is its keyword optimization tool. On the WordPress post or page editor, you can enter the keyword you'd like to rank for. Yoast SEO will then analyze your content to check whether you're using the keywords correctly. The premium version of the plugin even checks for variations of your given keyword or phrase.
Local Citation Software and SEO Tools: A Must-Have Solution For Your Business
Ensuring that your citations are uniform and complete across search engines, business directories, social media platforms, review websites, and data aggregators is crucial in maintaining a strong local search presence.
The complexity of SEO and local listing management makes these software options a necessity for any business. Without these solutions, potential customers will have a difficult time finding your business online. These are missed opportunities, which you can easily rectify by utilizing one of the local citation software and SEO tools above to strengthen your online presence.