The use of local citation software is vital to your local SEO efforts because it boosts your brand's placement, which can help attract more potential customers. For the uninitiated, a local citation is any mention of your brand's name, address, or phone number online.
However, an expanded local citation can also include more detailed information.
Other elements include operating hours, category, driving directions, business description, payment forms accepted, and other tags.
These pieces of digital information are important because Google and other search engines view them as major contributors to determining your brand's authority, online and offline prominence, and relevance.
Local Citation Software Tools To Check Out
Every consistent and accurate citation across the Web benefits your brand's local search rankings, but ensuring every single online entry of your brand is correct can take up valuable time.
To make it easy for any brand to stay on top of the citations, we compiled a quick list of local citation software and SEO tools:
With these brands, you can easily spot citation inconsistencies and improve your online rank.
ReviewTrackers enables brands to monitor and respond to reviews as well as generate and derive valuable insights from feedback received on multiple business review sites.
With its local listing management and local SEO software solution, ReviewTrackers can also improve local business SEO by allowing companies to manage listings within the platform.
By combining local listing management features (including a local search rank checker) with online review management, ReviewTrackers is a powerful platform for building local citations and maintaining and improving your online reputation.
For more information, you may visit ReviewTrackers' Plans page or check our local SEO software features.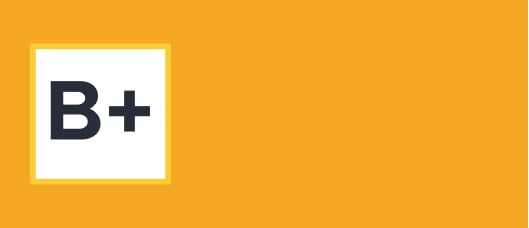 Find out your brand's online reputation score
Take the guesswork out of your strategy. Instantly generate your brand's online Reputation Scorecard, complete with review highlights, ratings, keyword trends and more.
With Moz, you enter your business information through the dashboard, which is then pushed out to multiple distribution partners including Google, Bing, Apple Maps, and Foursquare.
Three plans are available, starting at $129 a year per location. The major differences between each plan include the ability to post on social media, aggregator submissions, and review monitoring capabilities.
The Canadian-based company is all about helping businesses on the local level. Its Local Citation Finder allows you to search for targeted keywords, find higher-ranking competitors, and find opportunities to add more citations.
Pricing works differently for Whitespark because of the different services available. If you want to build citations across general/national directories, you'll have to pay per citation. Local citations are also on a per-citation payment basis and published on "city level local directories or directories specific to your industry."
HOTH Local takes a more strategic approach to your citations. After a full citation audit, HOTH will then build citations based on your market and niche area.
HOTH can also add "rich media citations" by creating videos and publishing provided photos for your business. HOTH can also submit citations on social media platforms including Twitter, LinkedIn, and Facebook. A full citation cleanup, which also includes fixed citations and a detailed report, will cost you $399.
Local Citation Software: A Must-Have Solution For Your Business
Ensuring that your citations are uniform and complete across search engines, business directories, social media platforms, review websites, and data aggregators is crucial in maintaining a strong local search presence.
The complexity of citation building and local listing management makes these software options a necessity for any business. Without the best reputation management software solutions, potential customers will have a difficult time finding your business online. These are missed opportunities, which you can easily rectify by utilizing one of the local citation software solutions above to strengthen your online presence.