Having a "Review us on Google" sticker displayed prominently in your business locations is a great way to generate positive online reviews and testimonials. 
This, in turn, contributes to improved brand reputation and awareness, which helps attract new customers to your business. Moreover, by using Google review stickers in your physical storefront as well as across your brand's digital properties, you can remind customers to share their valuable feedback: a critical source of information for improving your company's operations.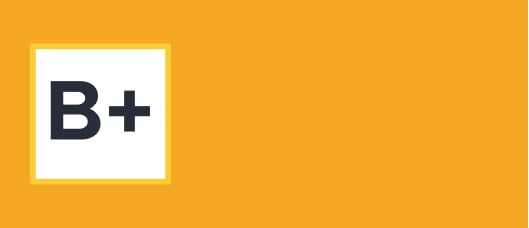 Find out your brand's online reputation score
Take the guesswork out of your strategy. Instantly generate your brand's online Reputation Scorecard, complete with review highlights, ratings, keyword trends and more.
How Do I Get a "Review Us on Google" Sticker?
The official "Review us on Google" stickers can easily be downloaded, along with other promotional signs and materials (like posters, videos, and social media posts), for free from the Google My Business Marketing Kit website.
The messaging in these materials is geared towards promoting your business using customer testimonials or requesting customers to find your business on Google and share their photos and Google reviews. 
Not unlike the Yelp sticker ("Find us on Yelp") and the Tripadvisor sticker often seen on various physical and digital storefronts, Google review stickers and posters are designed to build hype for your business, while making it easy for customers to share their experiences online.
To download a "Review us on Google" sticker or sign, simply follow these steps. 
In the search box, enter your business name.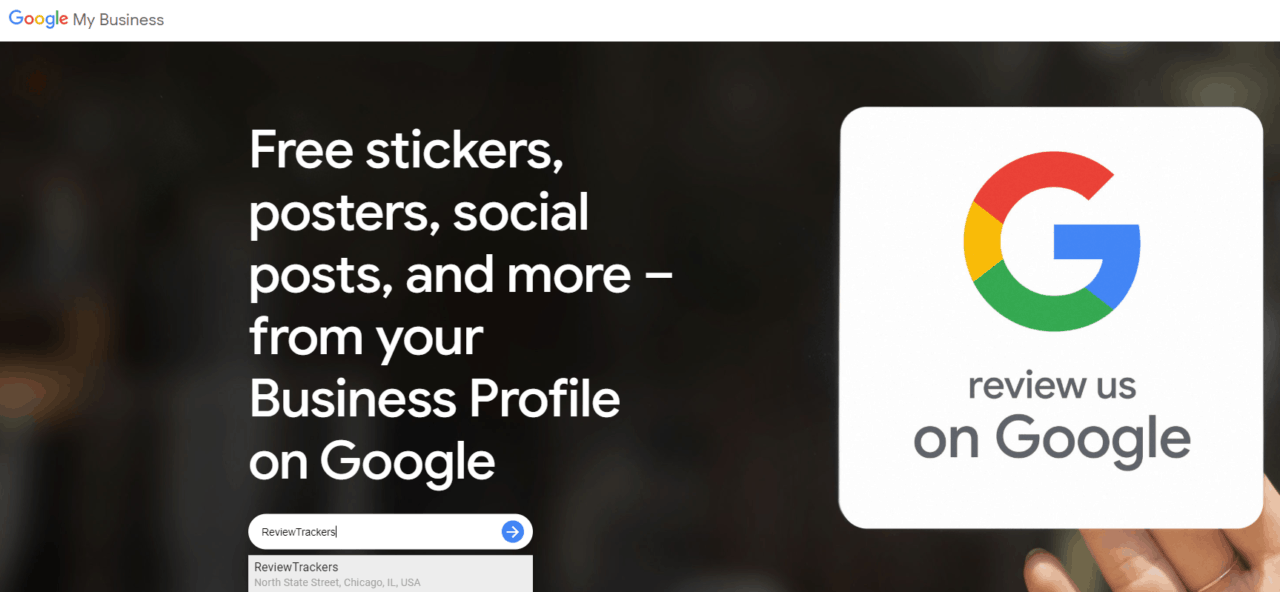 If your business locations aren't listed yet on Google, check out our Google My Business guide for steps on how to create or claim your listings.
If your business is already listed on Google, you'll be taken to a page with your personalized marketing kit. This contains the official "Review us on Google" sticker for your storefront window, as well as business cards and postcards, flyers, social media posts, a poster-sized Google review sign, and other creative assets.
The stickers come in at least four variations:
Book with us on Google

Follow us on Google

Review us on Google

Order from us on Google
You can download the entire kit as high-quality PDF files and get them printed at home or at a professional print shop. If you're printing these yourself, be sure to print in full color and scale your file to 100% (not scale-to-fit). 
Here are examples of the print-ready "Review us on Google" stickers, social posts, and personalized marketing materials.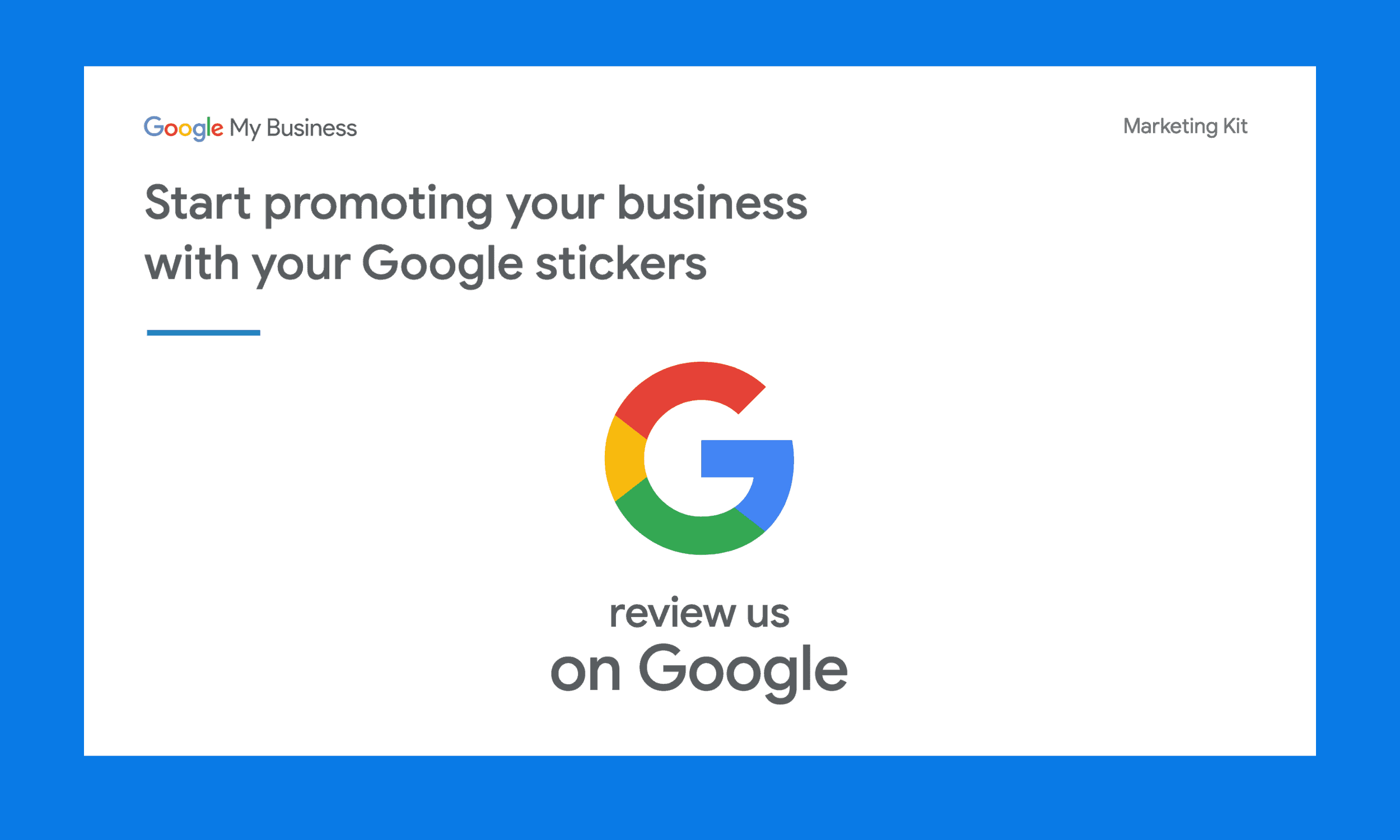 Social posts (focused on Google reviews):
Business card with a "Review us on Google" QR code: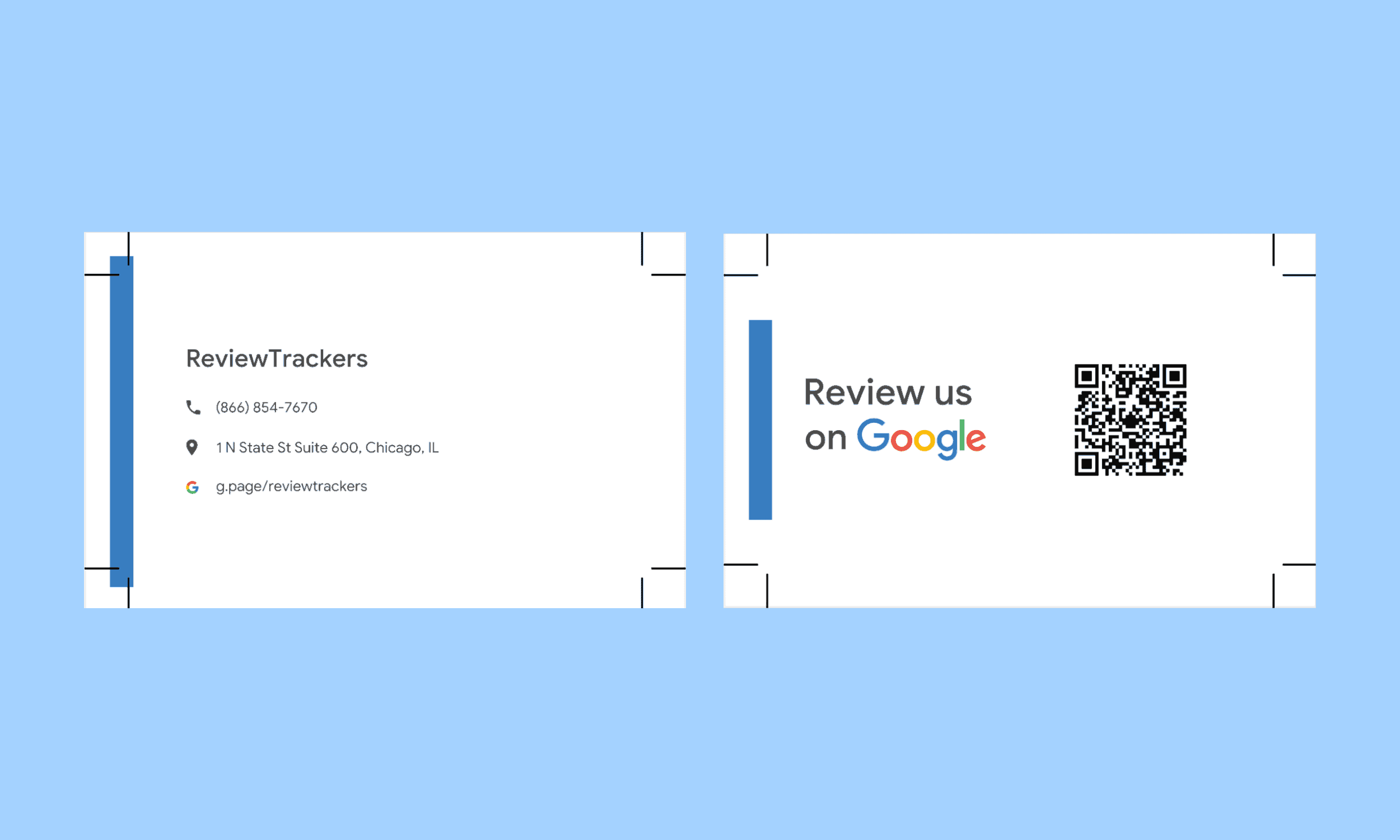 "Support us with your reviews and photos on Google" social media post: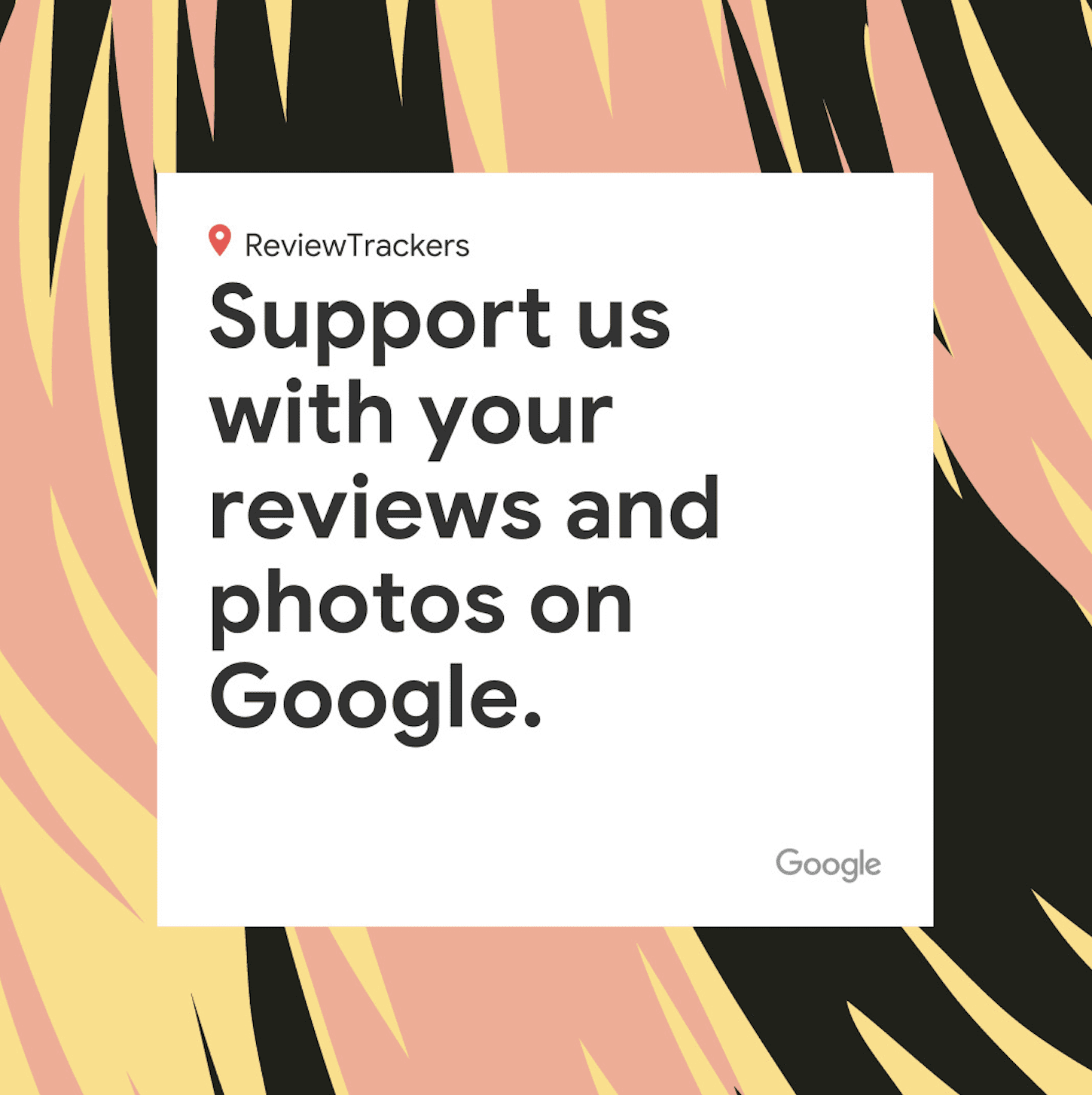 How do I get a QR code for a Google review?
The Google My Business Marketing Kit should include a ready-to-print business card with a "Review us on Google" QR code. (See example above.)
This works great if your customer-facing staff are able to hand out business cards after customer transactions or at the point of sale. With a scannable QR code, customers can use their smartphone cameras to quickly look up your Google My Business page and submit photos and reviews of their experience. 
The official "Review us on Google" stickers, however, don't come with a QR code. To create one, follow these steps:
Sign in to Google My Business and open the location you'd like to manage.

On your Home page, find the "Get more reviews" card and click "Share review form" to copy your business's Google reviews link

.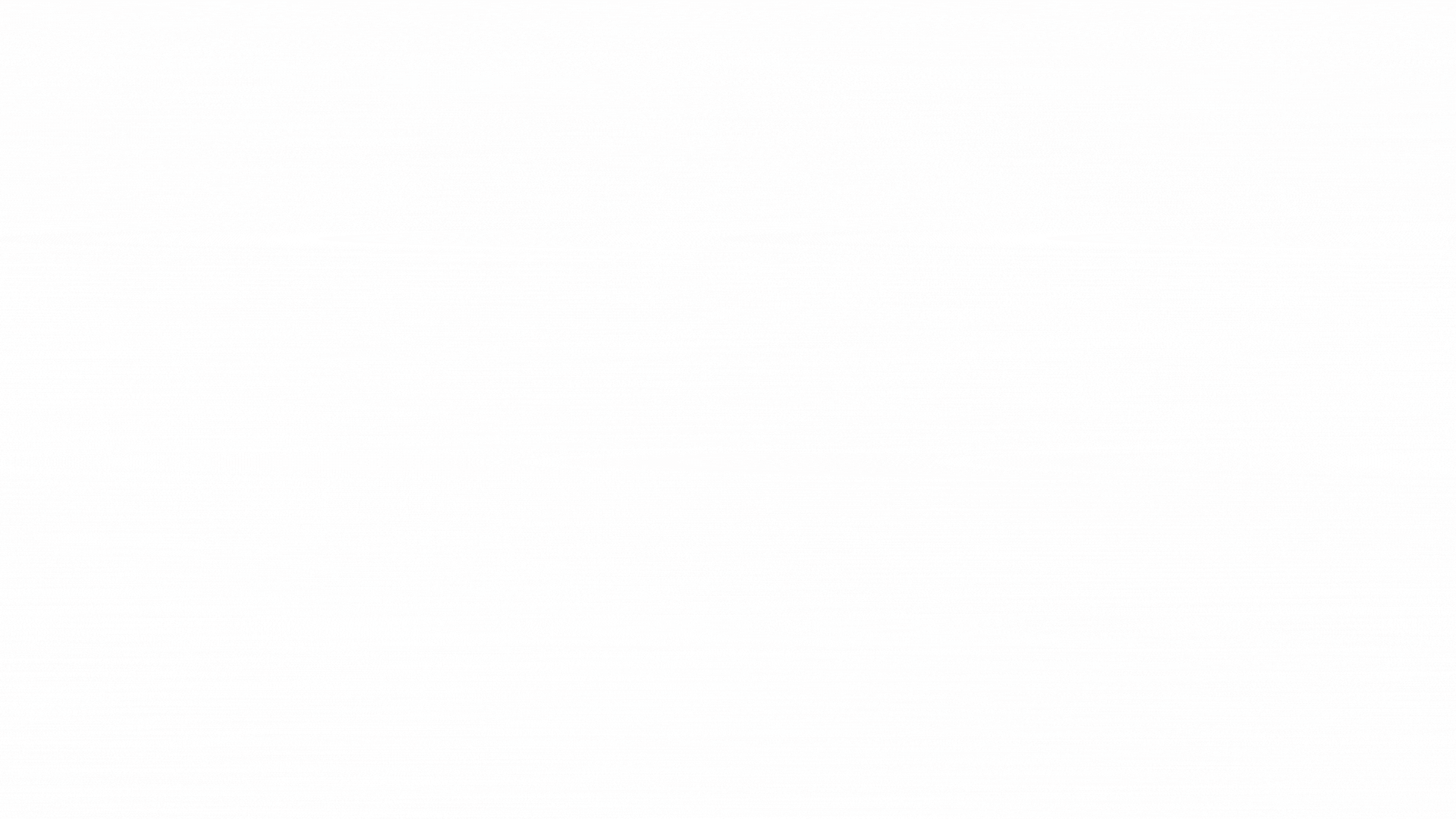 The URL you copied should be ready to be turned into a QR code. Here are a few free QR code generators you can use:
Simply download your QR code, add it to your "Review us on Google" sticker, and print the sticker to start getting Google reviews.
Can I Customize My Google Review Sticker?
With the exception of the official window sticker (the one that comes in four variations), the designs of Google My Business Marketing Kit materials are customizable. 
You can choose various styles, color themes, sign scripts, and content. Any review content is based on Google reviews that your customers recently posted.
You can also update your information to keep customers informed about any business changes, reopening updates, safety measures in place, and adjusted hours.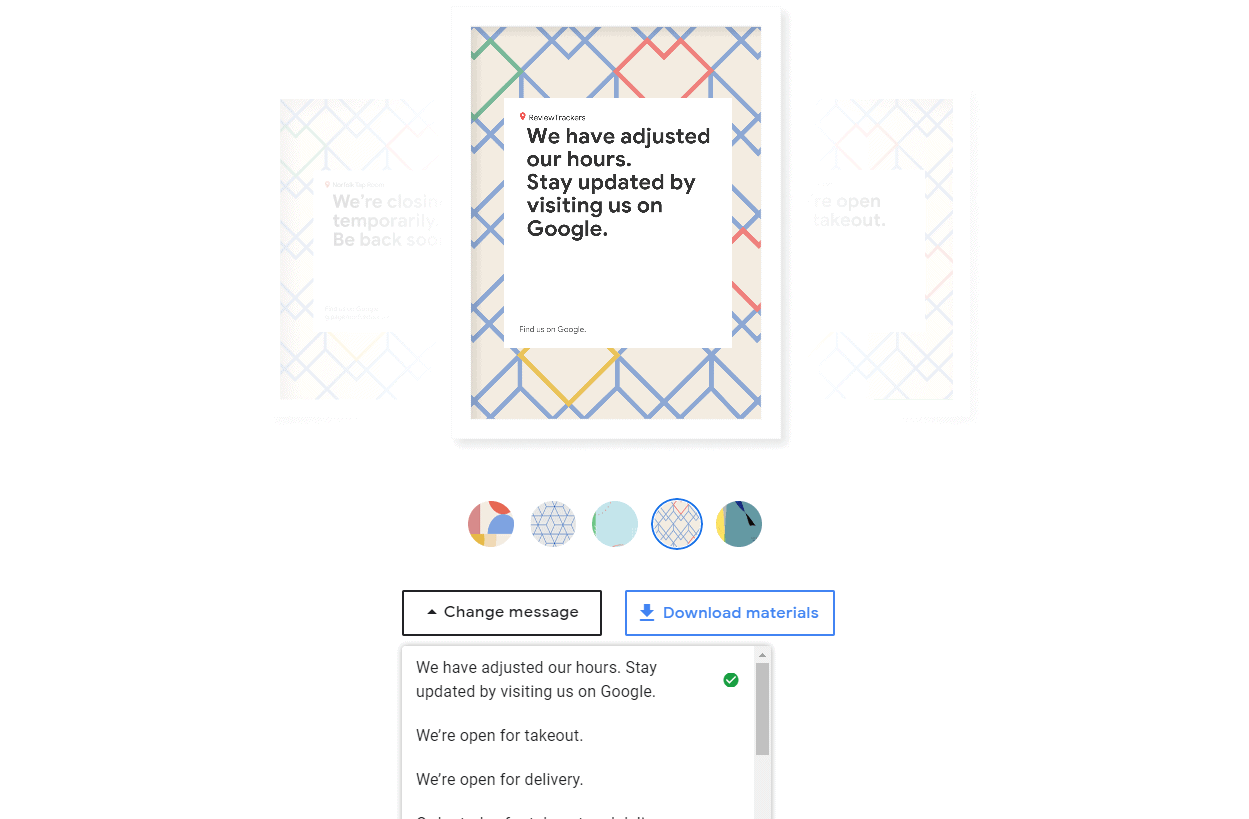 Get Your Customers to Review Your Business on Google
One of the most effective ways to improve your search ranking and build your business reputation is to get high-quality Google reviews. 
According to Google, reviews have a major impact on search rankings and contribute to greater online "prominence" — one of the key factors influencing search rankings and results.
Apart from the impact that they have on search engine performance, learning how to get Google reviews from your happiest customers also helps you create powerful social proof that inspires consumer confidence and drives sales.