Download 43 free review response templates for negative and positive reviews
Get the templates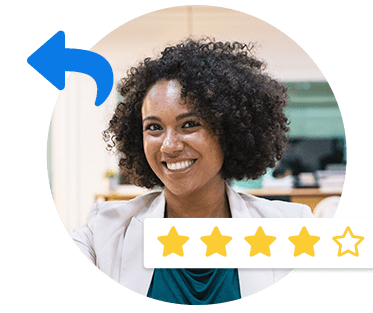 If all businesses across all industries existed within a bubble of perfection, consumer-generated feedback – such as online reviews – would have no value whatsoever.
The value of feedback as a tool for marketing is found in the distance between the real score and the expectation for flawless delivery. The largest potential for innovation is not rooted in creative capricious thinking, but rather it is the fruit of effective gap analysis.
To begin to understand how consumer-generated business intelligence can help potential investors carve out a new niche or identify opportunities for disruptive innovation, it is essential to go back and identify what's behind unsolicited or loosely guided consumer reviews. In 2012, Accenture conducted a survey capturing user engagement with online retailers. It revealed that about 85 percent of consumers were willing to trade some privacy for enhanced product and service personalization.
(Check out: "9 Effective Tips for Responding to Online Critics")
Also interesting to note is that unsolicited product and service reviews – posted on sites like Yelp, TripAdvisor, Google+ Local, and Amazon – are shown to involve the desire for something that better fits the consumer's needs, in tandem with the validation that comes with having his or her opinion count.
For businesses, particularly investors and product developers, proper analysis of online reviews sets the stage for almost fail-proof innovation, reducing the risk associated with new product launches.
Narrowing the Gap
While marketers create a sense of need where there is none, innovators identify gaps and build solutions aimed at narrowing the gap.  Consumer-generated data (reviews) not only provides a way to pinpoint the gap, but also equips product developers with a myriad of potential solutions as perceived by the end user.
To make the best use of reviews, consumer feedback and data analysis, the sample subject to analysis must be large enough to understand trends affecting not only individual units but also competitors. Creating solutions and improving scores can be done within the same product line, or by introducing new carefully crafted and separate solutions in order to avoid any possibility of cannibalizing your sales or diluting the brand.
Unprompted Opinion = Unexpected Insights
Unprompted opinions in a social context have created unprecedented opportunities to capture needs and gaps that up until now went unspoken and undiscovered.
So, in lieu of enhancing an existing product or service, your best action in some situations is to generate a disruptive innovation separate from the flow of the existing service. By creating new solutions, your company can actually find new revenue sources.
Removing Noise Pollution
Not all shortcomings in services perceived from negative reviews and consumer feedback should be interpreted as opportunities in innovation. Often these shortcomings are simply lack of efficiencies. Marketers should be able to parse between inefficiencies and true needs demanding solutions. Once the former is filtered out, opportunities will rise to the top.
Disruptive innovations rooted in consumer feedback enter the market with the competitive advantage of having being drafted against specific needs. These kinds of product solutions reduce the need for market trial and risk minimization.
Identifying Trends
In order to develop the best possible solutions, the marketing team should group and prioritize needs as well as track business reviews and trends. If a trend is identified as a factor in the continued downfall in customer satisfaction, it should be placed at the top of the list as a candidate for product or service development.
Once the trend has been identified and isolated, the goal is to provide the most cost-effective and targeted solution to reduce the gap between delivery and expectation.
By consolidating and analyzing feedback, you will be able to optimize your resources and enhance existing product lines. Or, even better, create new ones wholly designed to become game-changers. With profitability and long-term sustainability in mind, now is the time to use big data to help businesses come up with the next game-changer.