Download 43 free review response templates for negative and positive reviews
Get the templates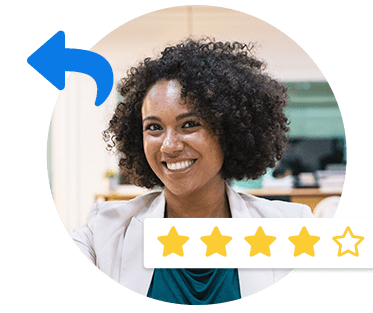 Here at ReviewTrackers, we've always emphasized to business owners and organizations the importance of taking online reviews seriously – because, whether they like it or not, these reviews can make or break a business.
That's why we were happy to see a recent BizBuySell report showing that, in today's increasingly competitive market, majority of business owners – including SMBs and enterprise-level organizations – are (finally) realizing the effect that online reviews have on business value.
According to the report, which was based on the survey responses of over 1,400 business owners and buyers, nearly 3 out of 4 businesses are convinced that the tone and sentiment of their online customer reviews will ultimately change the value of their offering. Naturally, if the tone and sentiment are positive, reviews could boost performance; in contrast, negative reviews could damage reputation, lower business value, and lead to missed opportunities.
Buyers also value online reviews highly. About 89 percent think that reviews affect their perceived value of a business, while 72 percent feel that these reviews are good indicators of the quality of a business' products and services.
As we sometimes say: a bad review is like having a dissatisfied customer stand in front of your business location with a sign that reads, "Don't come in here."
Businesses across various sectors and industries are generally in agreement about the sensitivity of business value (not to mention reputation) to online reviews. Just check out this graph:
As much as 41 percent of those surveyed feel that reviews could change their business value by 5 to 10 percent; while another 35 percent believe that reviews are more influential than that and could actually raise or lower business value by 10 to 20 percent. Moreover, when asked what non-financial part of business is most important for maintaining high value, 62 percent of the respondents answered high customer satisfaction.
Don't view this as something your organization should be scared about. It's actually a positive sign: if you take care of your customers and ensure high levels of product and service satisfaction, you stand a great chance of garnering positive reviews and building an excellent reputation.
The BizBuySell report also details how you can implement strategies that can put your business ahead of the competition. Only 27 percent are encouraging customers to post reviews, only 25 percent are investing in online reputation management efforts to fix bad reviews, and only 24 percent are promoting positive reviews through their website or through social media.
Take this as your cue to get ahead and gain a competitive edge. Sign up for a demo of ReviewTrackers to manage online reviews of your business across all major review sites – and to encourage your happiest customers to share their experiences online in ways that build your reputation.
(Infographic: BizBuySell)