See customer feedback from over 100 review sites in one place
Request a demo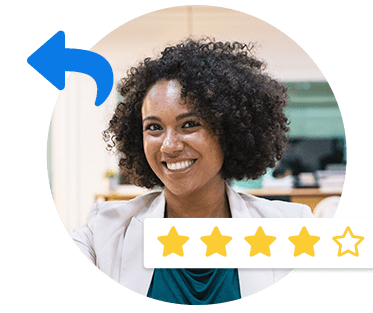 Here at ReviewTrackers we're committed to helping companies embrace – instead of fear – online reviews. The reason is simple: in an age when word of mouth and customer opinions have gone digital, online reviews present tremendous marketing potential.
A new infographic report by Bazaarvoice shows just how reviews can make an impact on business. The numbers that follow are based on a study of product reviews, but service-based companies and enterprise-level organizations can certainly gain a number of insights from the report, too.
Reviews boost traffic, conversion rates, and order volume 
Retailers and e-commerce businesses are embracing reviews as a way to drive higher engagement levels. One key finding from the AdWeek report shows that the businesses that syndicate customer reviews across their network typically see an increase in natural search traffic, conversion rates, and volume of orders.
For example, featuring online reviews next to consumer electronics can lead to a 324 percent increase in review volume and a 26 percent increase in product coverage. Meanwhile, a pet supply store that integrates online reviews into their site can generate a 121 percent increase in review volume and a 6 percent increase in product coverage. (Also check out: "Showcase Your Reviews with Amplify from ReviewTrackers").
To put it simply: incorporating reviews as a regular feature of your digital channels helps you attract more people, generate more leads, and give your products and services more visibility. 
According to the report, there are multiple ROI zones for increases in review volume.
If you see an increase of 1 to 8 reviews, you can also expect to see significant improvements in your conversion rates.
If your review volume increases by 8 to 100 reviews, you can enjoy a significant increase in your natural search traffic.
If your review volume increases by more than 100 reviews, you gain product insights, trends in consumer-generated feedback, and helpful suggestions that can help you improve your product offering.
Reviews boost search ranking performance 
It's no secret that reviews can also make an impact on your local search performance. In fact, review signals are one of the 5 most important factors in local search.
The AdWeek report suggests further that reviews – and user-generated content (UGC) in general – can boost your search engine optimization (SEO) performance, by keeping your page fresh and full of product-specific content. 800 words of review text can make up 70 percent of fresh content for your page, which search engines will in turn reward with higher search results.
Here are some more highlights from the infographic report:

(Infographic: Bazaarvoice)