See customer feedback from over 100 review sites in one place
Request a demo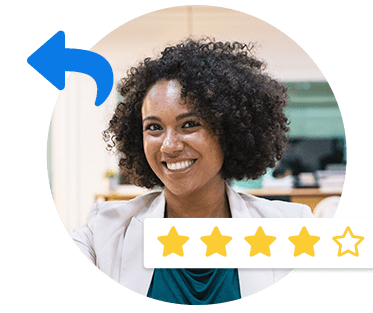 In the past decade, the relationship between marketing, messaging, and consumer trust has converged to a single, important metric. Businesses are seeking to more deeply understand purchasing decisions. The processes of customer trust, where influences arise, and how they shape consumer behavior has continued to evolve, along with the way a specific demographic makes purchasing decisions.
One demographic, women aged 25 to 54 years old, was recently placed under the microscope in a 2015 study. We decided to compare for ourselves just how influential online reviews are for women. We set to out to find which of the following promotion sources impact a woman's purchasing decisions the most: online reviews, an article about a product, an advertisement, or a sales person.
As it turns out, online reviews are more than three times more influential to women than an advertisement when making purchases, according to new research by ReviewTrackers.
Reviews also came out on top as the most influential source of information (also outranking articles and sales people) for women looking to make purchase decisions.
Results
Out of a sample of 500 women, 54.6 percent said online reviews are the most influential when making a purchase while 17.4 percent said an advertisement is the most influential. Survey respondents were representative of the general female population aged 25 to 54 in the United States.
What's surprising is 19.3 percent of women say that an article about a product is most influential when making purchases, more than an advertisement or salesperson.
About 25 percent of women see value in any type of traditional marketing and sales, less than half of online reviews.
Only 8.7 percent of women are influenced by a salesperson when making a purchase.
Impact on Business
The research comes at a time when the online review industry is seeing a shift, with new players emerging to the surface like Facebook, MunchAdo and IBM, Bloomberg reported in December. Advertising still influences 90 percent of consumers to make a purchase, according to advertising research by Clutch, but women still trust online reviews more than advertisements.
What's more, 50 percent of Americans don't even trust advertisements, according to research by YouGov.
This is a surprising revelation considering many businesses routinely spend between 9-12 percent of the annual budget on advertising alone.
In addition, consumer opinions posted online have the most trust and purchasing power as a promotion format – more than all other types of advertising, according to the Nielsen study.
The New Marketing Objective
Marketing budgets are decided well before the day-to-day operations are executed. With the amount of customer feedback flooding social media websites (along with review sites like Yelp and TripAdvisor), marketers everywhere are witnessing a sea change.
The brand-to-customer conversation has taken over budgets. Important marketing-related tasks like social media management, community management, and crisis management have become the new marketing trends, taking precedence over more traditional areas of marketing.
ReviewTrackers' research further proves how significant it is to manage online reviews, as customers are the life of a business. Listen to what your customers are saying to improve products, operations and customer relationships.