Download 43 free review response templates for negative and positive reviews
Get the templates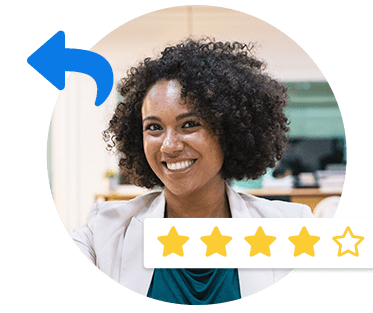 As we've been saying all along: you cannot ignore online reviews any longer. It's time to look, listen, and respond. More than ever, people are talking online about businesses and brands, products and services.
This is the same message that marketing firm Dynamic eMarketing hopes to get across with its nicely done infographic, "Online Review Revolution." Here are some of the facts and figures you'll find:
(Check out: "7 Smart Tips for Managing Your Online Reputation")
90 percent of customers read online reviews before visiting a business. That's because review sites – such as Yelp, TripAdvisor, Google (Google+ Local and Maps), and Urbanspoon – have become important online sources of information. It no longer suffices to just ask friends and family or to listen to peer recommendations; for today's consumers to feel like they're making educated purchase decisions, they have to first read online reviews.
Customers spend 31 percent more on companies with excellent reviews. Also, online reviews have a positive impact on average order amounts, with 27 percent of shoppers increasing by 5 to 10 percent on business and companies with glowing online reputation. These numbers just go to show how reviews make a direct impact on a business' bottom line. That's why it's so critical for business owners and marketers to manage and monitor their online reputation and ensure that customers are sharing positive (instead of negative) experiences of their product/service.
84 percent of Internet users trust customer-written reviews more than they do professionally-written, expert reviews. In today's social-media-driven age where everyone is free to curate their own content, consumers rely increasingly on the opinions of people like them – and less on the verdict of professional critics and so-called industry experts. This means that businesses must actively monitor community-driven review sites – and not just traditional media outlets like newspapers, magazines, or TV.
For more information, check out the Dynamic eMarketing infographic below: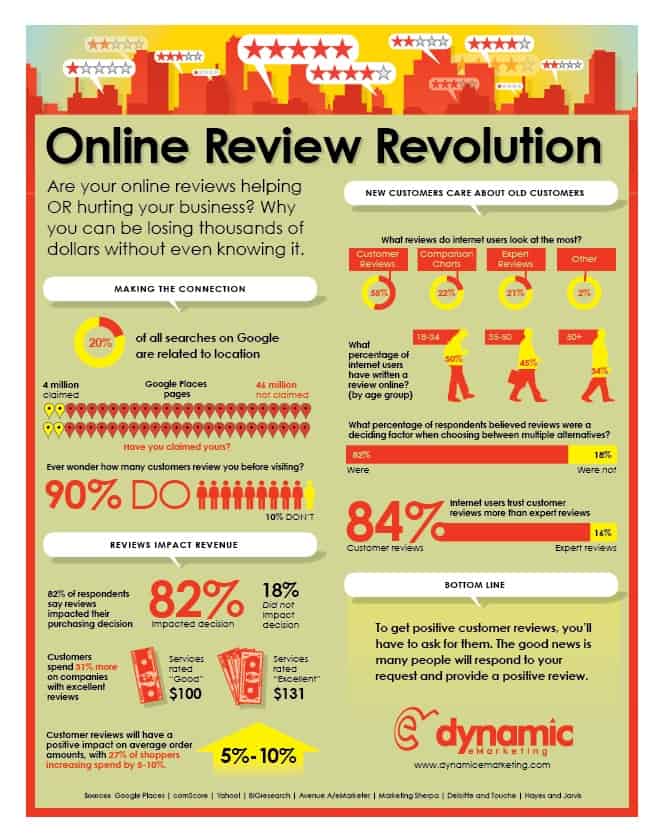 (Infographic and image credit: Dynamic eMarketing)