Download 43 free review response templates for negative and positive reviews
Get the templates
In the past, we have talked about the importance of positive consumer-generated content as an integral part of an overall online marketing strategy. Experientially, and by watching the rise of other businesses, companies know that noise in the right places is the fuel that can launch your organization into stardom.
In a perfect world, business growth in online presence is linear and steadily escalating, allowing those managing the business to engage with their customers at a personal level and to address negative feedback in a way that optimizes their business practices.
(Check out: "Encouraging Online Reviews: 5 Tips to Make It Easy")
Linear growth is not uncommon with brick and mortar businesses that grow by building a solid reputation and delivering consistent experiences. However, it is not unheard of to have a business experience with rapid exponential growth in reviews or social engagements. If this happens to a business it can be a golden opportunity, or it can be a yoke around their neck ready to drown all that they have worked for.
The recent story of Vietnamese developer Dong Nguyen's brainchild, Flappy Bird, was just that kind of a surprise, to the amazement of everyone in the mobile gaming app development segment and to the techie world at large. In analyzing some of the highlights that characterized his rise to fame, there are lessons to be learned by everyone who depends on customer opinion to boost the rank of their product or service.
Expect the Unexpected
If we take a quick look at the patterns of customer engagement of Flappy Bird, we will quickly notice a flat line that lasted over six months from the moment in was released. Flappy was a flop from May until December or early January when it experienced an unprecedented explosion of reviews (hacker Zach Williams provides us with an interesting deep dive into Flappy Bird's reviews which you can check out here).
If this was a strike of luck, businesses need to take it as a lesson of hope: sometimes the unexpected happens, be ready for it. Enterprises need to be ready to engage, respond and learn from the customer feedback they are receiving. Responsive organizations need to be speedy in implement programs aimed at making relevant changes to respond to customer needs. If this was not a strike of luck, but rather an elaborate scam based on artificial bot-based reviews, there is knowledge to be gleaned vicariously.
Do Not Adulterate the Organic
Organic growth is slow, steady, and manageable. While artificial engagement may give a company short-term gain, it is likely that most organizations are not ready to deal with the implications of exponential engagement.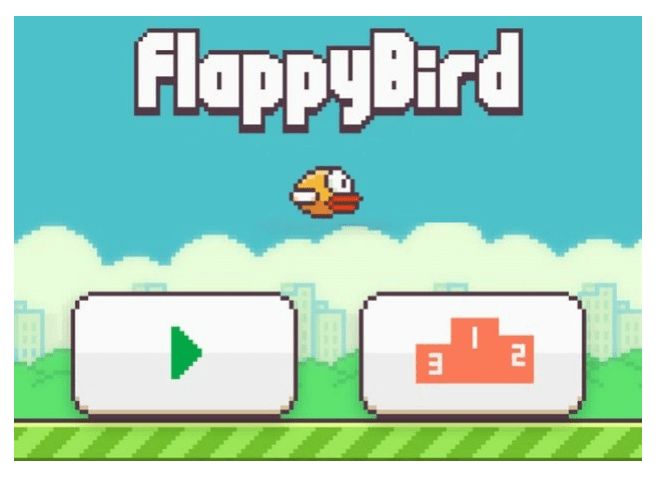 In the case of Flappy Bird, during the first week of January the reviews grew exponentially, going as high as 700 reviews per day. This was good news to Mr. Nguyen and Flappy Bird was soaring high in the Apple App Store. This quickly escalated, and by the end of the month the reviews were flowing in at the rate of hundreds per hour. There is no doubt that not all of the reviews were bot-generated and, in fact, natural buzz started to happen with mentions about Flappy Bird all over the web. Clearly, the revenues in advertising were great (reportedly as high as $50,000 per day), but there are great caveats for everyone in business. Center-stage requires readiness. Don't place yourself in the spotlight without first measuring the risks.
Enlist the Whole Team
If the cards are dealt and a business is handed a royal flush, it will need to have a support system and a strategy in place. By all indications, Mr. Nguyen took a lone ranger approach that set the stage for his demise. With good counsel, sound PR and legal strategy, he could have easily faced his moment of fame and all the consequences that came along. If a business strategy includes activities aimed at viral engagement, it needs to plan ahead for all the consequences of success by involving their whole team, from marketing to IT and legal.
This Too Shall Pass
Readiness can only take an enterprise so far. If a business unit is faced with a crisis rooted in a quick rise to online fame, it is imperative that it maintains a proper perspective by taking a look at how other businesses have survived and learned from similar experiences.
With luck and smart leadership, organizations stand to profit from a sudden rise to fame or, at a minimum, they will have what it takes to minimize the impact with the confidence that projects rise and projects fall, and there is always a new opportunity to outshine the competition and make their mark in the world.
(Image credit: Wordle, AndroidPit)