Download 43 free review response templates for negative and positive reviews
Get the templates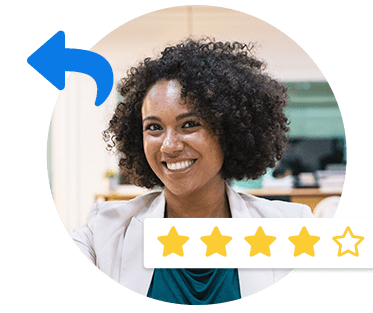 For enterprise-level businesses, quick growth often demands going beyond the border and establishing new brand territory for their brand or product at an international level. Global expansion is here to stay, and corporations must be ready to embrace the challenges it presents from every possible perspective.
One of the hardest hurdles to overcome is to understand how product perception and cultural differences will affect the image of your product. After all, when it comes to buyer perception, context is everything. When your company has matured enough to consider international expansion, it is essential to have a good grasp of cultural nuances in order to properly frame your product marketing. The goal is to convey your product in a manner that makes sense in context and addresses needs that are unique to the culture.
Why accurate marketing conveyance matters 
Unless your brand is iconic – like Coke, Nike, McDonald's – chances are you will need to educate your new market about the details and/or nuances of your product and service. By creating a clear picture of your offering, you set the stage for your customers to assess your product. What you are telling your customer is what your customer will expect to receive and what they will measure you against. Watch what you say and how you say it. Your brand and business reputation depends on it.
Customer reviews as an entrance metric 
As your business expands, it is important to have useful tools for measuring consumer perception and managing online reputation. In a new market, the key characteristics that make for effective metrics during the early stages are: agile feedback, unsolicited assessment and buzz speed. Luckily, these types of feedback are delivered at little or no cost by social metrics and websites dedicated to collecting online reviews. For example: Yelp, TripAdvisor for Business, Google My Business, Citysearch, and Foursquare.
Agile feedback: Online reviews become available shortly after an experience, a sale, or a transaction. Additionally, reviews are frequently triggered by either highly positive or highly negative experiences. Because neutral consumers are often unengaged, reviews help marketers capture insights that point toward either the aspects of business that elicit highly positive feedback or the shortcomings that result in negative reviews.
(Other methods such as surveys are often too slow, resulting in poor recall. Additionally, since surveys are prompted and in many cases incentivized, the nature of the data captured might be influenced by the incentive or might be given with little thought, with only the end goal of cashing in on a survey reward in mind.)
Unsolicited Assessment: Engagement with review sites is a highly emotional behavior arising from experiential triggers. Because of this, organizations are able to tweak their product, service, or strategy to deal with a worst-case scenario, or in the case of positive reviews, they are able to focus additional resources or energy highlighting the facets of the product with the greatest receptivity from consumers.
Buzz Speed: In addition to content, the speed at which customers engage with a product or service in review websites is indicative of the reach of specific marketing campaigns, as well as the volume of traffic associated with a launch. Tracking buzz speed can help you determine when to boost your marketing budget.
You can't compare apples to oranges
While the goal should always be an upward trend in your overall review metrics (like rating scores and overall review sentiment), it is essential that you don't compare apples to oranges until you understand your new market and the segments that compose it. In short, don't expect reviews in a new cultural context to be a mirror image of reviews from your original location.
What to look for?
A great example of local perception affecting product assessment can be seen in the hotel or hospitality industry. What one culture perceives as "ample room" may be totally different to the expectations of another country.
For example: when an unnamed American hotel brand introduced their flag to a European country, they experienced an avalanche of reviews from American tourists complaining about the double room accommodation. In describing a standard European double room, their content and marketing team failed to indicate the size of the bedding. A standard double room in Europe refers to two twin beds, whereby in the US it often describes a room with two full or queen beds for as many as four guests.
In situations like this, marketers have a unique opportunity to identify problems of perception and implement solutions, which are often as simple as messaging, and seldom require product or service revisions.
To get a full picture of consumer perception, it is wise to incorporate review and reputation management tools prior to, or at the same time as, the launch. This way, business can correctly evaluate trends and identify issues with great effectiveness and minimal expense.