See customer feedback from over 100 review sites in one place
Request a demo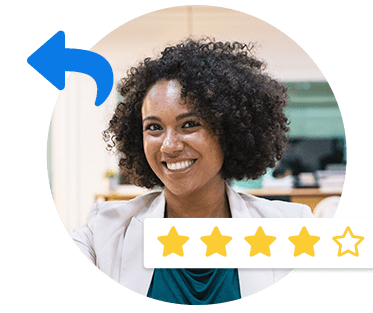 A research study conducted by Battery Ventures revealed that if you can't spell, you can't be trusted. At least when it comes to online reviews.
The study – made in conjunction with Kelton Global and reported recently in Wall Street Journal's Venture Capital Dispatch – revealed that 45 percent of US consumers were not likely to trust opinions and online reviews written with poor grammar or bad spelling. Meanwhile, 33 percent said that they wouldn't trust online reviews written anonymously.
The results of the study are based on the responses of over 1,000 nationally representative survey takers across adults in the US, who also confirmed that, despite the increasing popularity and impact of review aggregators like Yelp, TripAdvisor, Angie's List, and Foursquare, online shoppers still consider recommendations from family members and friends as the ones that matter the most.
In fact, 34 percent responded that they trusted opinions, reviews, and recommendations from family the most; 21 percent said they would trust their friends; and 19 percent admitted that reviews from news sites and sources (both traditional – print and TV – and online) are also trustworthy.
However, reviews and recommendations (in the form of tweets or commercials) given by celebrities, bloggers, business contacts, and strangers won't exactly convince shoppers to try out a product or service. Celebrity affiliation, in fact, does not build trust: less than 5 percent considered celebrity opinions the most trustworthy, while 30 percent considered these the least trustworthy.
Battery, a firm that invests in technology and innovation, has made 22 investments into the e-commerce and retail sectors over the past 24 months, with the majority of companies funded in the seed and early stages. "Armed with this survey data, we feel confident that we can help entrepreneurs pick the right tools to address each of these market opportunities," said Battery Ventures General Partner Brian O'Malley.