Download 43 free review response templates for negative and positive reviews
Get the templates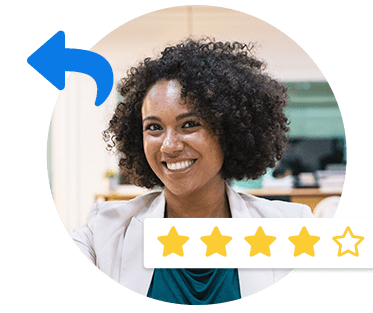 Millennials are changing the face of marketing.
Born between 1980 to 2000, the Millennial Generation makes up one of the largest markets in the US, holding significant purchasing power (worth approximately $2.45 trillion) that can influence corporate strategies and make (or break) businesses.
"They have significant earning potential in the years to come," wrote the New York Times' Dionne Stacey, "and, because of the sheer size of the group, have the ability to reshape the economy in ways that haven't happened since the huge baby boom generation was hitting the job market and moving into first homes.
"Marketers, manufacturers and retailers are recognizing the group's potential as something important to their bottom line: the consumers who will drive the economy in the decades ahead."
Sizing up the millennials 
It's no wonder that entire industries are trying to find effective ways to explore the attitudes, values, and behaviors of this crucial market.
Restaurant execs, for example, are sizing up the millennials, and for good reason. According to Restaurant Marketing Labs, millennials spend an average of $174 per month on eating out, compared to only $153 per month for non-millennials.
As a result, restaurateurs are making their dishes more "Instagrammable"; they're actively watching their pages on sites like Yelp and TripAdvisor; and they're investing increasingly in customer service training and online review management efforts.
Also, 87 percent of restaurant-goers belonging to the millennial generation even go so far as to say that, even when money is tight, they'll spend their hard-earned cash on great local businesses and "splurge on a nice meal."
Numbers like this suggest that millennials are set to take over a digitalized world. Evidence of their purchasing power is not limited to just restaurants; business organizations in retail, travel and hospitality, healthcare, home contractors, financial and legal services, automotive, and real estate segments – pretty much all kinds of marketers – are hoping to woo millennials, too.
Millennials, more than other age groups, rely on online reviews 
A study released last week by market intelligence firm Mintel offers new insights on how exactly businesses might be able to effectively engage with millennials.
According to Mintel's flagship report "American Lifestyles 2015" – which seeks to study Americans' current consumption attitudes based on the survey responses of 2,000 US adults – 81 percent of consumers who seek the opinions of others before making a purchase decision belong to the millennial generation (18 to 34 year-olds).
Online user review sites like Yelp, TripAdvisor, and Google+ are also popular among millennials, while those who are older (aged 35 above) prefer independent review sites like Consumer Reports or Edmunds.com.
In general, online reviews are a major factor in shaping consumer behavior. According to the study, an estimated 7 in 10 Americans seek out reviews before purchasing. Furthermore, majority of the respondents agree that reviews help in their decision-making process.
Said Fionna O'Donnell, Mintel's Lifestyles Category Manager: "In a never-ending quest to buy the best, consumers are looking to others, peers and strangers alike, to glean from their opinions and experiences in order to validate the choices they've made and to avoid feelings of buyer's remorse."
Finding balance in online review management
For today's American consumers, however, too much of a good thing isn't good anymore. As much as 57 percent are suspicious of businesses with only positive reviews, and they will remain skeptical of those that seem too good to be true.
And, on the other end of the spectrum, 54 percent will still be willing to try out a product or service with negative online reviews, if the product or service in question has been recommended by someone they know.
"User reviews may be helpful," added O'Donnell, "but consumers could be of the impression that reviewers might have biases, and are therefore putting greater trust in the independent sites. Overall, social media sites do not rank highly for usefulness or trustworthiness, indicating that review sites add a layer of credibility to an unknown contact's opinions."
The results of Mintel's study further drive home the fact that online reviews are now an integral part of American consumers' – especially millennials' – decision -making process.
To respond to their needs, as well as to create structured opportunities for attracting millennial customers, business execs and marketers must make online review management a key part of their marketing mix.