Download 43 free review response templates for negative and positive reviews
Get the templates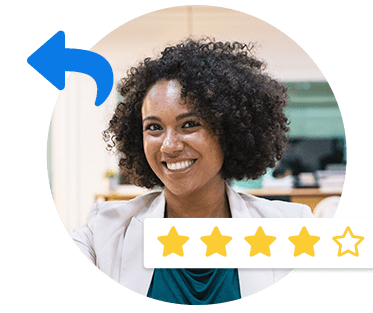 How do you, as a business owner, feel about the growing impact of online reviews on sites like Yelp, TripAdvisor, Google+ Local (Google Maps), Citysearch, and Foursquare? Do your feelings involve fear, worry, and anxiety – or do you embrace these reviews and feel like you can use 'em to your advantage?
These are some of the questions that a recent Search Engine Land report tackles. Based on the responses of 300 SMB owners in the US, the report highlights business owners' perceptions about online reviews – and the actions they're taking to leverage what customers are saying online.
Check out some of the interesting figures from the study:
Not everyone thinks positive reviews are important
Only 50 percent of business owners think that positive reviews are "important" or "very important." Moreover, 13 percent even think that positive reviews are "very unimportant" – which, if you ask us, is something to be concerned about.
(Check out: "Look on the Bright Side: 4 Ways Bad Online Reviews Can Be Good For Your Business")
Why? Because positive reviews and customer testimonials are just as valuable as – if not more valuable than – negative feedback. They have great word-of-mouth potential that can drive new business, and you can also find ways to maximize positive reviews in order to enhance business reputation and gain a competitive advantage.
Small businesses are getting few or no reviews 
According to Search Engine Land's report, 19 percent of SMB owners receive only 1 to 5 reviews a month; even more staggering is the number getting no reviews at all: 55 percent. Furthermore, 24 percent aren't even aware of how many reviews they're getting – and have not bothered to check. We're not surprised, because according to the same report, 69 percent spend zero time monitoring online reviews, and only 29 percent spend 1 to 5 hours a month doing so.
Again, this represents so many missed opportunities. Why? Because one of the best ways to determine your business reputation is to track business reviews. If you're not listening to what people are saying online about you, then you won't be able to join the conversation and respond.
SMB owners aren't encouraging reviews 
Here at ReviewTrackers we always tell clients to find ways to generate new reviews. That's why we developed the Review Request tool, which is designed to automate the process of requesting customer feedback.
But majority of the respondents as indicated in the report don't even encourage reviews. In fact, 87 percent don't ask customers to post reviews online about their business. Their reasons vary: 43 percent simply say that they haven't thought about it, while 25 percent think it's not appropriate to ask.
For more findings, check out the infographic below:
(infographic credit: Search Engine Land)