Download 43 free review response templates for negative and positive reviews
Get the templates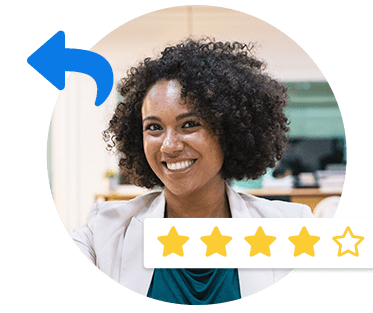 American consumers are relying on online reviews now more than ever.
According to a newly released study by research consulting firm YouGov, nearly 8 out of 10 consumers in the U.S. check online reviews before purchasing a product or service. Furthermore, 26 percent – or approximately one out of four – make sure they check reviews every time they're about to make a buying decision.
(Check out: "7 Smart Tips for Managing Your Online Reputation")
YouGov's findings demonstrate that, more than ever, Americans are making it a point to weigh the pros and cons of a potential purchase by consulting review sites and ratings aggregators like Yelp, Google (Google My Business), TripAdvisor, Yahoo!, Amazon (for products), and Rotten Tomatoes (movies).
Here are other interesting findings from the study:
A staggering 86 percent claim that they look at both positive and negative reviews when considering a product or service.
Not only are American consumers relying on reviews; they're vocal about their product and service experiences – and eager to share their opinions online. In fact, only 39 percent say that they have never left an online review on a website or mobile app.
Of those who did leave reviews, 14 percent shared their opinions and experiences on Google, 10 percent on Yelp, and 8 percent on TripAdvisor.
88 percent of consumers who have left a negative review of a product or service they purchased say that they did so to warn other people considering the same purchase. Meanwhile, 21 percent say they were merely hoping for a refund or help from the company or business in question.
You can also check out the graphics below for more information:
(Infographic from: YouGov)
Looking to manage online reviews and monitor your online reputation? Sign up for a free trial of ReviewTrackers, a platform designed to help service-based businesses as well as retail organizations listen and respond to what consumers are saying online. You may also visit our Tour page for an overview of how our technology works – and why our clients love us.