Download 43 free review response templates for negative and positive reviews
Get the templates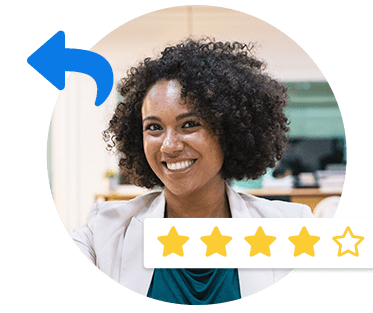 Fresh off its newly inked partnership with online review site Yelp, local ad network YP is hoping to enhance the consumer experience with the launch of My Book, a new feature that allows YP users to organize their favorite local businesses according to their personal interests, categories, and special projects.
To put it simply: My Book lets over 70 million monthly users save, organize, and personalize their go-to businesses. It's like a save-for-later list, which you can access via YP.com or YP's mobile app.
So what can a user do with YP's My Book? Let's check out some of the functionalities:
Take notes. Have a favorite dish at the local Italian restaurant or need to remember your favorite waiter's name? Save it on My Book
View map. Users can save entries on maps for easier planning
Check out chain listings. Thanks to YP's impressive collection of local business listings, you can find nearby chain restaurants and shops using My Book
Share business information. Users can save individual business contacts and share these to family and friends. 
(Check out: "Why Your Listings on Review Sites and Online Directories Should Be Correct and Consistent")
"We created My Book to give our users a better way to find, save, and organize their favorite local business listings across desktop and mobile," says Darren Clark, CTO at YP. "Since its introduction last fall, My Book has already drawn in more than a million people to try it out. We're excited to continue rolling out new, engaging features that will propel the rapidly growing interest in the product. Mybook is a perfect example of our commitment to developing innovative local search experiences that add instant value to our users' lives."
What does this mean for business owners? 
For business owners listed on YP, My Book represents a unique opportunity to increase consumer engagement levels – beyond, that is, placing search ads or having an online review management strategy.
In an analysis, Screenwerk's Greg Sterling even said that the feature can even grow into a customer relationship management platform for business owners. "One can imagine opt-in push notifications tied to saved businesses so that it could be come a CRM-style communications channel 9for local businesses. I could also imagine a range of other push capabilities tied in."
Is your business listed on YP? Track business reviews on one of the world's largest local ad networks – as well as on all other major review sites – using ReviewTrackers, a review monitoring and reputation management platform. It's designed for listening closely and responding promptly to what your customers are saying online. Sign up for a free trial today and discover why our clients love us!