There is a vital shift happening in healthcare marketing and patient acquisition. Consumer expectations have changed, and the old fee-for-service and fix-what's-broken approach is no longer enough.
To have an effective patient acquisition strategy, healthcare marketers must not only navigate quickly shifting marketing channels; they must also cater to a growing class of savvy, empowered consumers who want more options, fairer prices, greater convenience, and better interactions across the continuum of care.
Healthcare Marketing Strategies to Drive Patient Acquisition
Looking for new ways to acquire new patients and grow your practice? Here are 4 patient acquisition strategies that you can implement today:
Start a patient newsletter campaign

Use social media for greater visibility

Monitor online reviews and patient feedback

Get involved in company wellness programs
Start a Patient Newsletter Campaign
Staying in regular communication with your current patients beyond their regular visits can make a big impact on your patient acquisition efforts.
With a patient newsletter campaign, you can foster trust-based relationships that help encourage preference and inspire loyalty. It also demonstrates to patients how much you appreciate their business, which builds the kind of goodwill essential to generating recommendations and referrals.
What should be on your newsletter? The content doesn't have to be overly promotional. You can discuss industry trends or new tech in your area of practice, talk about your outside interests, or introduce members of your staff. You can also link to your social media profiles and occasionally send out patient satisfaction surveys.
Outside of the patient newsletter, you can also further personalize your patient engagement and communication efforts by sending automated messages and notices, such as birthday greetings, appointment reminders, and event invites.
Use Social Media to Achieve Greater Visibility
Modern healthcare consumers typically begin their investigation online. According to Black Book Market Research, 88 percent of respondents under the age of 40 will choose their next medical provider based on a strong online presence. McKinsey adds that 73 percent of healthcare consumers will use digital solutions to search for a doctor. 
Building a high-quality online and social media presence can help you achieve greater visibility in the eyes of those who are searching for providers. 
Be sure to post regularly on your profiles, respond to healthcare consumers' questions, and share meaningful content about what's happening in your area of practice. It helps to add a "Schedule / Book an appointment" option on your Facebook page and Instagram bio. Lastly, find a way to integrate with your digital presence any patient acquisition software or appointment booking platform you're already using.
A strong search and social media presence can boost your patient acquisition strategy by simplifying access and encouraging referrals for your patients.
Monitor Online Reviews and Patient Feedback
There is compelling evidence that online reviews, ratings, and patient feedback posted on business review sites like Yelp, Google, Facebook, Vitals, Healthgrades, and RateMDs (among others) serve as one of the most important sources of information for healthcare consumers looking to choose a provider.
Here are some of the latest stats highlighting the importance of patient feedback and online review management:
This means you should actively monitor your reviews, respond to patients, and ensure HIPAA compliant review responses. Your practice should also learn how to use patient feedback in order to truly understand your patients, as well as manage high-impact trends and issues affecting the patient experience.
Reviews For Online Visibility
Not only are reviews important for building trust with potential patients, they can also play a huge role in your online SEO rank, online visibility and therefore drive customer acquisition and revenue. How many do you need to make an impact? Use this simple Google star calculator to find out.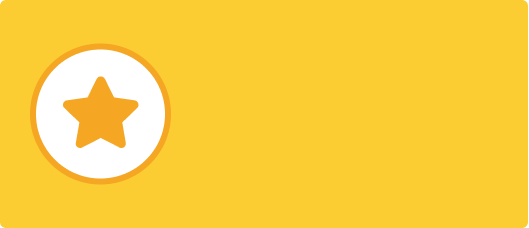 Star Rating Calculator
Calculate how many 5-star Google reviews your business needs in order to improve star rating/rank.

Your results
5-star reviews needed to achieve a star rating. Ready to learn more about the tools that will make it easy for you to increase your Google Star Rating?
Schedule a demo below:
Patient Testimonials
Another way to harness the power of reviews is to collect patient testimonials. These serve to highlight your experience and achievements, while also creating powerful social proof that inspires consumer confidence and patient loyalty. 
By being smart and savvy with online reviews, you can improve patient access, boost patient acquisition, and enhance your brand reputation.
Boost Patient Acquisition with Involvement in Company Wellness Programs
Businesses of all types and sizes are developing company wellness programs in order to promote employee health, happiness, and productivity. This is where you and your team of healthcare professionals come in.
Getting involved in company wellness programs is an excellent patient acquisition strategy. Whether you're simply offering advice or information or partnering with company executives to set up workshops, lunch-and-learn sessions, or seminars, company wellness is a great platform for acquiring new patients.
As you get involved, don't forget to hand out brochures, contact information, appointment scheduling details, and other promotional materials to the company employees.
Final Thoughts
Having an effective patient acquisition strategy should be a top priority for any healthcare marketer. With so many new channels, and with trends always evolving, you have more opportunities than ever to win over new patients, raise awareness about your facility or practice, and deliver patient experiences that captivate and go beyond achieving better health outcomes.