Patient satisfaction surveys are one of the best ways to gauge the patient experience and understand your healthcare group's online brand reputation.
Why does that matter? According to research by Doctor.com:
80% have used the internet to make a healthcare-related search in the past year

63% of respondents will choose one provider over another because of a strong online presence

60% of respondents have chosen one provider over another based on a positive online reputation
By creating and distributing patient satisfaction surveys, your organization can gather valuable feedback, accurately measure reputation, and act on insights with the goal of boosting your patient acquisition strategy. 
Healthcare organizations are already aware of the HCAHPS survey (Hospital Consumer Assessment of Healthcare Providers and Systems), but creating a custom survey has its own benefits. 
We listed some best practices for creating these surveys so that more patients provide the high-quality feedback your team needs to improve their experience.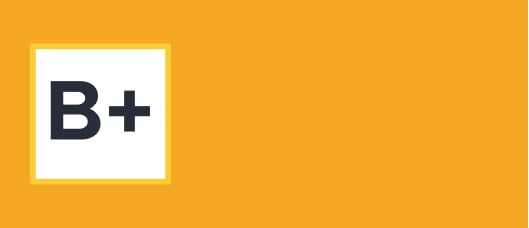 Find out your brand's online reputation score
Take the guesswork out of your strategy. Instantly generate your brand's online Reputation Scorecard, complete with review highlights, ratings, keyword trends and more.
How Patient Satisfaction Surveys Support Reputation Management
A survey from PatientPop shows that most healthcare professionals are aware of the impact that a strong online reputation has on acquiring new patients. 
Unfortunately, 55% of respondents don't really know how to improve their own brand reputation, or even begin practicing sound digital presence management. Utilizing surveys can be the first step to repairing or improving that reputation.
Unlike online reviews, which are always public-facing, surveys can be internalized, which makes it easier to address and resolve any negative feedback. Surveys can help your team discover patient pain points quickly so you can offer resolutions and deliver better patient experiences.
One survey option is the HCAHPS survey, which is the standard for gauging the experience of any healthcare provider. In some cases, healthcare groups like Ardent Health Services use advanced survey software (with customer experience analytics features) to gain additional information on the sentiment or perception of multiple providers.
Keep these best practices in mind as your team crafts a plan for patient satisfaction surveys.
Make Each Survey Personal
Details matter especially when it comes to getting feedback from patients. Don't just put "Dear Patient" at the beginning of the survey. 
Make an effort to include their name or other specific details that were part of their visit. These details show patients that their opinions are highly valued and that you care about the provider's quality of service.
Ask Questions that are Simple and Easy to Understand
It's easy to fall into the trap of using language that only industry professionals can understand. Try to not include healthcare jargon in patient satisfaction surveys. If you must put it in the questions, make sure that you define it well enough that anyone can easily understand it.
Keep It Short
Time is a major factor when it comes to surveys. Research showed that 10% of mobile users tend to abandon surveys after 7 minutes. Desktop users will stick around for a bit longer at a 4% abandonment rate, but it jumps to 6% at the 9-minute mark.
This window might seem small, but asking short and personalized questions within this time frame can yield valuable data without sacrificing survey completion rates.
Use Survey Tools
Brands can now use the new Microsurveys feature within the Ask Tool by ReviewTrackers to unlock the full potential of patient feedback and collect targeted, structured, actionable information. 
Microsurveys entice patients to provide detailed feedback without the extra barriers to entry of longer-form surveys. Each microsurvey has a default required star rating or NPS question, with the option to add up to 5 additional custom questions.
The feature is seamlessly integrated into the Ask Tool, opening up a more robust feedback collection no matter the method. Users can send Microsurveys via the Ask Tool or embed custom landing page links and QR codes anytime, anywhere.
Power Your Reputation with Patient Satisfaction Surveys
Patient satisfaction surveys are the best way to improve the experience for every patient, and it pays off. It doesn't take much to create a survey, and the right questions can give health organizations the data they need to improve the current experience and acquire more patients.