More healthcare consumers than ever view patient reviews as influential when looking for a provider. According to industry research:
69.9% of consumers see positive patient reviews as "very" or "extremely" important.

72% use reviews as the first step to finding a new doctor.

60.8% of consumers avoid doctors based on negative reviews.
Patient reviews play an even bigger role in tough times for the healthcare industry. To meet consumer expectations and drive growth, healthcare marketers must be able to capture patient feedback and grow their online reviews. After all, more positive reviews mean a better online reputation, which can easily help you attract and retain patients. 
How to Get More Patient Reviews
Whether you get reviews from multiple sources or only from a handful of sites like Google, Yelp, Facebook, Healthgrades, and Vitals, you can use the following tactics to get more patient reviews. 
Ensure Compliance
Some sites — Yelp, for example — frown upon healthcare providers asking their patients for reviews. Other sites (like Google) are the opposite, allowing marketers and providers to reach out proactively for online reviews.
As you try to get patients to write reviews of your practice, ensure that your efforts are in compliance with each individual review site's guidelines. You want to be rewarded, not penalized, for asking patients for reviews.
Time Your Requests
To ask your patients for reviews in a thoughtful and meaningful way, you'll want to time your review request email campaigns so that they occur at an appropriate time.
For example, a hospital doesn't want to ask people for reviews while they are undergoing a difficult treatment, and a cosmetic surgery clinic doesn't want to ask people to review them while they are still recovering from surgery. 
Pick a sensible time to contact patients. To help you plan accordingly, read this guide on how to ask for reviews, which contains detailed information on when it's best to do so. 
How Many Reviews Do You Need?
Not only are reviews one of the first steps potential patients take in their research process, reviews make an impact in your SEO rank, which can play a big role in your online visibility, therefore allowing you to attract more patients. How many Google reviews do you need to make an impact? Check out this simple star calculator to find out!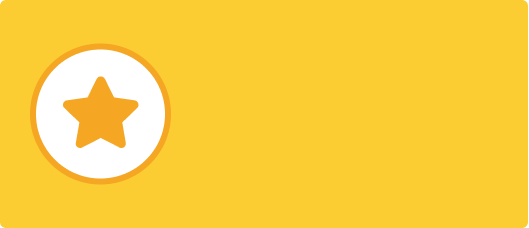 Star Rating Calculator
Calculate how many 5-star Google reviews your business needs in order to improve star rating/rank.

Your results
5-star reviews needed to achieve a star rating. Ready to learn more about the tools that will make it easy for you to increase your Google Star Rating?
Schedule a demo below:
Provide Reminders
Sometimes, all patients need is a reminder for them to leave you a review. A handout is a perfect example: hand it over to the patient right after their appointment and explain that you'd love to hear their feedback.
The handout can be in the form of a card, a piece of paper attached to the receipt, a sticker, or even a few lines of text printed on something you give away to your patients after their visit.
Industry stats suggest that patients won't hesitate to write a great review if they were happy with their experience. Having a way to provide reminders is one way to capitalize on this opportunity.
Run Email Campaigns
Do you collect patient email addresses when they book an appointment or visit your location? If so, you can use it to run email campaigns, which is one of the most effective patient review tools today.
Running an email campaign manually, however, sometimes takes up valuable time that could be used for more important tasks. Thankfully, reputation management software like ReviewTrackers can help streamline review requests via email (and SMS) for your healthcare organization. 
You can also integrate your review requests into your monthly patient newsletters. When writing your message to patients, be sure to add a link to your profiles on specific review sites so that it takes patients only a few clicks to share their experience.
Improve the Patient Experience
You should also strive to provide a brand of personalized service that prioritizes patient experience above all. After all, average services seldom result in reviews.
Patients are most likely to review a physician or medical facility when they've received superior personal care, or — on the other end of the spectrum — when they are angered by what they perceived as a shortcoming in the level of care received.
Research shows that today's healthcare consumers are more vocal than ever about the patient experience. 
92% of healthcare consumers surveyed said the top priority for medical providers is to improve customer experience.

84% of patients expect a follow-up if they had a bad care experience.

After a negative experience with their specialist physician, 30% of patients are likely to write a review.
Patients are looking beyond medical skill or quality of diagnosis to assess other aspects and interactions across the continuum of care, such as bedside manner, office environment, and customer service.
To meet expectations, providers will need to go beyond the traditional "fix-what's-broken" approach and place their focus on delivering better patient experiences. Healthcare is no longer just about treating illnesses and preventing disease; it's about creating a stress-free experience and cultivating a meaningful doctor-patient relationship. 
By creating a better patient experience, you create something that people are actually ready to promote online.  
Respond to Existing Reviews
When consumers leave doctor reviews, they expect a response to their feedback. Unfortunately, two-thirds of consumers never get a response.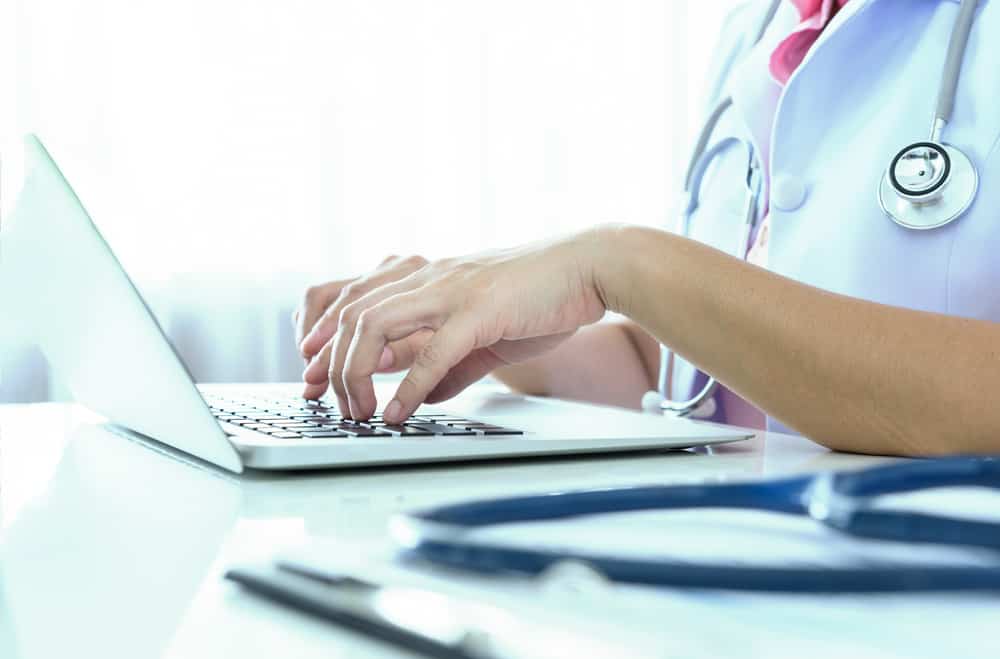 Responding to reviews shows that you care, which is absolutely vital for any healthcare organization. Patients want to know that their reviews count for something and that it can affect the way a provider perceives patient care and experience.
When responding to reviews, organizations need to be aware of existing HIPAA guidelines that protect patient data. One way to avoid having this issue is by creating pre-drafted responses like those created by the marketing team at Nicklaus Children's Hospital, which tell the reviewer that the hospital is aware of their comments. They also encourage patients to take the conversation offline and provide more detailed feedback.
With a carefully-worded response, any healthcare organization can leverage each review to improve the experience and show current and future patients that every piece of feedback is valuable.
Why Ask for Patient Reviews?
The truth of the matter is that people often won't leave a review unless you ask, and review sites are where your new patients are checking before deciding to book an appointment.
As one of the most effective healthcare marketing strategies today, asking patients for reviews helps you: 
Achieve Competitive Differentiation
Reviews posted online can help providers stand out and differentiate themselves from competitors. According to the latest research, 6 in 10 patients select their doctor based on positive reviews, and 84% even trust reviews more than personal recommendations.
Inspire Confidence and Establish Trust
Reviews are a powerful tool for driving patient acquisition. More positive reviews tell prospective patients that you are a trustworthy doctor that goes above and beyond patient needs. Delivering a fantastic experience from check-in to the post-visit call can also inspire patients to provide valuable feedback.   
Understand the Patient Experience
Reviews serve as an indicator of the patient experience in hospitals and provide an accurate online prediction of patients' offline experience. Providers can use doctor reviews to understand what they're doing right, and where there is room for improvement. 
Patient Reviews are More Persuasive Than Ever
The Voice of the Patient is louder and more persuasive than ever, with healthcare consumers turning to online doctor reviews, social media, and healthcare sites to find a new doctor or hospital and learn more about the quality of care.
Maintaining or improving a group's online reputation requires listening, managing, and responding to patient reviews and feedback. Over time a review request process might be needed to further encourage patients to leave reviews.
All of these methods systematically improve ratings and generate the kind of social proof that helps patient acquisition.
As the clout of healthcare consumers grows, so do their options. To encourage patients to promote their organization online, providers must first be able to listen to feedback, foster trust-based relationships with patients, and consistently deliver experiences that captivate and go beyond achieving better health outcomes.