Research on Restaurant Star Ratings
How do restaurant star ratings impact the ability of a restaurant to attract diners?
Like restaurant and food industry executives, we at ReviewTrackers were also curious to find out. So, over the course of 3 weeks, we conducted a survey in which we asked over 500 Internet users of various backgrounds, ages 25 to 50 years old, "Would you eat at a restaurant with a 3-star overall rating (on a 5-point scale) on a review website?"
Before we share what we found, let us explain why we chose a 3-star rating as the basis of the survey question.
First of all, it's the median on a 5-point scale. Also, on popular restaurant review sites — specifically, Yelp — majority of the ratings (68 percent, to be exact) accompanying the reviews are 4- or 5-star ratings. (Approximately half of the reviews are rated with 5 stars. Meanwhile, 1 in 5 are rated with 4 stars. Only 16 percent of reviews on Yelp are one-star reviews.)
This can be interpreted in a number of ways. But the bottom line is that most restaurants won't have anything to worry about. However, if you're managing a business that is in the minority as far as overall ratings go, our survey question is an extremely relevant one.
According to findings from our survey, 33 percent of restaurant-goers stated that they would not eat at a restaurant with an average 3-star review on online review websites such as Yelp, Google, and Facebook.
Just like in every other industry, online customer reviews of restaurants can significantly influence consumer behavior and purchase decisions. Star ratings, in particular, serve as a convenient and accessible way for consumers to determine whether or not they will choose one restaurant over another.
More stats on restaurant star ratings
Here are some other interesting findings on restaurant star ratings, based on industry research and ReviewTrackers data.
According to ReviewTrackers

, restaurant guests are more likely to leave high ratings on Facebook than on any other review site. Furthermore, 80 percent of customers are likely to use a rating filter when searching for a restaurant.

ReviewTrackers research also found that customers are 43 percent likely to leave a review after a positive experience at a restaurant. On the other hand, after a negative experience, customers are 46.7 percent likely to leave a review.

According to a

Berkeley study

, a half-star rating improvement on Yelp makes it 30 to 49 percent more likely that a restaurant will sell out seats during its peak hours. Meanwhile, a

Harvard Business School study

found that a one-star increase in a restaurant's Yelp rating can result in as much as a 9 percent increase in revenue.
What about Google Ratings?
As one of the most popular search engines in the world, it's not hard to imagine why Google reviews and ratings are important. Want to know how many reviews you'll need to achieve the ratings 'sweet spot'? Check out our simple Google star calculator below!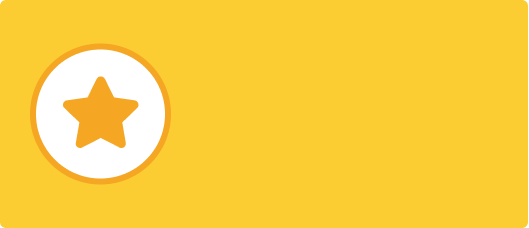 Star Rating Calculator
Calculate how many 5-star Google reviews your business needs in order to improve star rating/rank.

Your results
5-star reviews needed to achieve a star rating. Ready to learn more about the tools that will make it easy for you to increase your Google Star Rating?
Schedule a demo below:
Key Business Takeaways
Develop a review management and review request program. These statistics highlight the need for restaurateurs to develop an effective program for managing online reviews.
Restaurants should also develop a review request program. This will help increase the amount of reviews and rating scores posted on their pages, especially those on the top review sites for restaurants, including Facebook, Yelp, Google, Tripadvisor, and Foursquare. (These top 5 websites host 96 percent of restaurant reviews.)
After all, more and better reviews = higher search rankings = better online reputation. So reach out to your customers. Conduct surveys. Make review requests. Send emails, then follow up on those emails. According to research, 4 in 5 will, in fact, leave reviews after being prompted by the business.
Stay responsive to guest feedback. Businesses that respond to reviews tend, in time, to get higher ratings than those that don't. According to researchers, overall ratings increase by 0.12 stars when businesses start responding to reviews. They also begin to receive 12 percent more reviews.
The key is to respond quickly. According to the 2018 Online Reviews Survey by ReviewTrackers, 53.3 percent of customers expect businesses to respond to their online review within 7 days. Indeed, review responses posted within a week or less can make a real and measurable difference — not just to the reviewer, but to potential customers who visit your business' review page. (Here are great examples of how to respond to reviews.)
Analyze your reviews. The smartest businesses look beyond restaurant star ratings and pay close attention to the text content of their reviews.
Already, many industry professionals are investing in tools like word clouds, sentiment analysis, and review management software in order to generate actionable insights about the dining experience, as well as to leverage customer feedback to drive sales and performance.
After all, people will have varying definitions of what counts as a five-star or one-star restaurant. By analyzing in greater detail the information that comes directly from your customers, your restaurant can make smarter marketing decisions and deliver better experiences.