The ability to manage patient feedback — especially online reviews and ratings posted on doctor review sites — is one of the most important factors in the overall success of any healthcare organization.
More than ever, patients are visiting numerous medical doctor review websites and digital healthcare platforms to find a new healthcare provider. Reviews, in particular, are influencing their decisions. 
According to customer reviews research:
69.9% see positive doctor reviews as "very" or "extremely" important.

72% use reviews on doctor rating sites as the first step to finding a new doctor.

60.8% of consumers avoid doctors based on negative

online reviews

.
How to Build a Strong Foundation
When it comes to managing online reputation, healthcare brands can build a strong foundation by claiming their local listings and profiles on all the top doctor review sites. 
Doing so not only improves your online visibility; it also makes it easier for your organization to capture valuable patient feedback and drive patient acquisition. For larger organizations, investing in healthcare reputation management software should help drive efficiency and accelerate improvements to your brand reputation. 
According to online listings research:
97% of people learn more about a local company via the Internet than anywhere else. 

46% of all Google searches are looking for local information.

"Near me" or "close by" type searches, which primarily display listings in search engine results pages, grew by more than 900% over two years. 

Consumers look for specific trust signals when looking at listings of businesses. The top 3 factors that influence their decision to choose a business are photos,

Google reviews

, and position on the search engine results page (SERP).
Get Listed on the Top Doctor Review Sites
An effective local listing management strategy starts with claiming your listings and profiles. To help you get started, we listed the top doctor review sites where your brand should have a presence.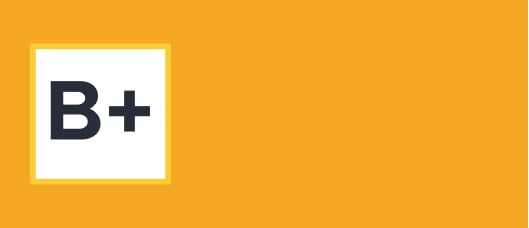 Find out your brand's online reputation score
Take the guesswork out of your strategy. Instantly generate your brand's online Reputation Scorecard, complete with review highlights, ratings, keyword trends and more.
Downloaded the report? How to Interpret Your Reputation Score
1. Google Business Profile / Google My Business
Google is the world's biggest search engine, and it's also one of the most powerful business discovery platforms on the web, thanks to services like Google Maps and Google Search. Customer reviews data shows that Google holds 57.5% of all reviews, proof that a Google My Business profile is absolutely essential.
To create or edit your profile on Google, visit your Google Business Profile dashboard or Google My Business page. For tips on how to optimize your profile, check out the comprehensive guide on using Google My Business.
2. Yelp
Yelp is known for its restaurant profiles and reviews, but the original idea for the website came about when co-founder Jeremy Stoppelman fell sick and found it difficult to find any doctors in his area.
According to the Yelp factsheet, the popular site features more than 214 million reviews, and reviews on healthcare organizations account for 9% of this total.
You can claim a profile by signing up on the Yelp for Business Owners page. First-time Yelp profile owners should also take a look at our Yelp business guide.
3. Healthgrades
Healthgrades has consistently ranked as one of the most trusted and best doctor review websites since its inception in 1998. The site lets users browse and find doctors, dentists, hospitals, and specialists by location, condition, specialty, and procedure. The site features over 1.1 million provider profiles and seven million real doctor reviews and ratings.
The site has advertising programs for providers looking to promote their practice. Those managing or marketing a hospital or other healthcare facility can also check out Healthgrades' partner platform to drive growth, increase patient engagement, and improve quality and clinical performance.
You can learn to claim and update your free profile by reading our Healthgrades guide. Online reputation management software ReviewTrackers also has a partnership with Healthgrades, enabling providers to aggregate, view, and respond to Healthgrades reviews within the ReviewTrackers platform. This elevates the reputation management experience by allowing teams to easily triage, respond, and analyze each piece of patient feedback for every doctor in your organization.
4. Vitals
Another leading resource for doctor reviews and information is Vitals, which features over 1 million physician profiles, 165,000 facility profiles, and more than 9 million reviews and ratings. Vitals' database allows users to search by specialty, name, location, condition, and insurance.
Vitals obtains information and data from a wide variety of sources both public and private, including medical boards from all 50 states, federal websites, hospitals, doctors, surveys, business alliances, and third-party affiliates.
You can claim a Vitals profile by searching for the specific practice on the website. Once you find it, click the "Claim this profile" link from your profile page. With a claimed profile, you should be able to update photos and manage specific information including display name, practice address, specialties and expertise, and education and awards.
Alternatively, you can fill out the site's feedback form and submit a support request. The form gives you a couple of options for adding or claiming your profile:
Profile / data update request
"I'm not listed, please add me"
Once you have updated your profile, be sure to read these tips on how to manage Vitals reviews.
5. Wellness.com
In addition to healthcare profiles, Wellness.com features multiple resources for all kinds of health and medical information in wellness blogs and interactive visitor surveys. Profiles include doctor ratings and reviews, accepted forms of insurance, certifications, and more.
You can get listed on Wellness.com by enrolling in the site's Wellness Provider Program. There are three tiers within the program — "Verified," "Enhanced," and "Featured." All include the ability to create a profile. However, the mid- and high-tier ("Enhanced" and "Featured") packages include other benefits such as additional exposure on "major search engines" and placement on competitor profiles.
For more information, check out the Wellness.com Business FAQ Page.
6. ZocDoc
ZocDoc offers a platform for booking appointments instantly. Patients can also submit their own Zocdoc reviews that can help others choose the right doctor, and users can use the site to fill out basic forms that are typically part of the waiting room experience.
To claim and manage your profile on ZocDoc – as well as enable instant online bookings and build positive reviews – go to the site's "Get Started" page.
7. RateMDs
RateMDs is home to over 2.5 million ratings and 1 million online doctor reviews, along with current health trends coverage and medical specialties information. It also lists and rates top hospitals and facilities across the US based on review information such as cleanliness and value. For individual providers, reviewers can provide ratings based on punctuality, staff, helpfulness, and overall knowledge.
Doctors and healthcare providers can claim their profiles by clicking on the "Claim Doctor Profile" on the top right of the site's home page.
8. Dr. Oogle
Dr. Oogle specializes in dentist profiles and reviews. Each profile also includes a list of the most used keywords from reviewers, office hours, coupons, and photos and videos. Reviewers can leave text feedback and an overall rating. However, they can also rate the experience based on multiple factors such as results, cost, and hygiene.
Those who want to claim a profile can do so with their email address, Facebook profile, or Google account.
9. Doctor.com
Doctor.com, recently acquired by healthcare company Press Ganey, is a platform that lets you tap into multiple healthcare networks on the Web. The site covers an audience of about 30 million people each month on popular business review sites like Google, Yelp, Bing, Vitals, and Healthline. However, Doctor.com also features profiles on its own site.
Signing up for Doctor.com gives you visibility on the sites across its network, as well as access to online review management tools, your practice's own Showcase Page, and experienced practice consultants. Each profile includes a provider's information on training, certification, hours, accepted insurance plans, and payment options.
10. RealPatientRatings
RealPatientRatings owns one of the largest databases of verified plastic surgery patient reviews, which come from a survey completed by real patients who completed a qualified visit to a doctor's office. Currently, the site features over 288,700 verified reviews. Site visitors can filter the reviews by provider or specific treatment.
Surgeons can sign up for RealPatientRatings by visiting Vizium360, which created the RealPatientRatings platform.
11. RealSelf
Another niche site for doctor reviews is Realself, which specializes in publishing information on cosmetic treatments and features over 20,000 physician profiles and 9.9 million consumers that visit the site every month. Patients can find a provider through the site's "Treatment Finder" tool.
Providers can include multiple elements on their profile such as deals, links to third-party sites, and a Q&A section. Those interested in a profile can go to the site's claiming page and enter information such as their board certification, name, email address, and website. You can learn more about RealSelf reviews by checking out our quick guide.
Best Practices for a Healthy Profile on Doctor Review Sites
Once you've created or claimed your profile, you can follow these best practices in managing your doctor reviews and ratings.
Update Your Information
Always ensure that the information in your provider profile is up-to-date, accurate, and complete. Incorrect profiles give a bad first impression to patients, and it might convince them to look for another provider.
Monitor Your Online Reputation
Reviews and reputation management should be one of the focal points in your healthcare marketing strategy. You must be able to understand what patients see when they search for and read about your practice on online review sites and search results.
The best way to stay on top of reviews is by checking your profile regularly. To help you get started, learn more about effective reputation management for doctors.
Respond to Reviews
On compatible sites, make sure to respond to what patients are saying about your practice. This allows you to minimize the impact of a negative review or leverage positive reviews to reinforce highlights in the patient experience.
More importantly, learning how to respond to negative reviews and positive feedback helps drive patient engagement. You should, however, make sure that you know how to create HIPAA-compliant review responses.
Doctor Review Sites: Your Key to Attracting Patients
As the clout of healthcare consumers grows, so do their options. To encourage preference and inspire loyalty, providers must foster trust-based relationships with customers and consistently deliver patient experiences that captivate and go beyond achieving better health outcomes. This starts with planting your flags on the best doctor review sites and managing feedback shared by your patients.