Download 43 free review response templates for negative and positive reviews
Get the templates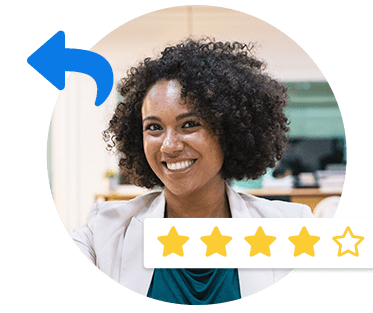 Which online review and ratings sites do consumers trust the most?
Maritz Research sought to answer this question by surveying over 3,000 respondents about where they read or share online reviews of local businesses. Results appear in the full-service research firm's 2013 Online Customer Review Study, which also revealed that 75 percent of consumers think online reviews and ratings are generally fair.
(Check out: "Is Your Business Listed? Consumers Rely Increasingly on Online Review Sites and Internet Yellow Pages")
Here's the list of top ten high-profile online review sites and ratings aggregators according to the level of trust consumers place on each of them.
1. TripAdvisor (travel and hospitality)
2. Zagat (restaurants)
3. OpenTable (restaurants)
4. Edmunds.com (automotive)
5. Yelp (multiple categories)
6. Urbanspoon (restaurants)
7. Google+ Local (multiple categories)
8. Hotels.com (travel and hospitality)
9. Room Key * (travel and hospitality)
10. Foursquare (multiple categories)
* Low sample size due to low number of ratings site visitors
According to the study, consumers are still cautious of information found on these kinds of sites, but the older, more highly-visited sites are generally perceived as more trustworthy.
"Maritz Research's study concluded that there is a healthy skepticism for reviews posted online in general," said Seth Berkowitz, president and CEO of Edmunds.com (the only automotive site in the top ten).
"With full appreciation for the fraudulent activity in this area, we at Edmunds.com will always take very deliberate and proactive steps to ensure that the user-generated content on our site is as trustworthy as our professional car reviews, consumer advice expertise and other materials appreciated by car-shoppers and honest businesspeople around the country," Berkowitz said. (A little over a month ago, Edmunds fought back and sued a company responsible for manufacturing fake dealership reviews.)
"To address trust issues, companies and ratings sites should consider more secure and credible ways to provide customers with reviews that have been verified and aren't skewed," added David Ensing, VP of Voice of the Customer Integration for Maritz Research.
Despite the prevalence of review fraud, online reviews continue to make an increasing impact on purchase behavior, as well as on local businesses in a wide variety of industries. In fact, a study released early this year by SEO company BrightLocal showed that 85 percent of consumers read reviews in order to determine whether a local business is good or not.
UPDATE: Keep track of your business's online reviews and stay in control of your online reputation. Start your free trial of ReviewTrackers today. Our online review management and reputation monitoring tool tracks over 50 review sites every day. We've just added a couple more: RateMDs.com and Healthgrades, perfect for those looking to monitor medical review sites. We're not done building out this list, so if we're missing a site, let us know so we can add it!